Events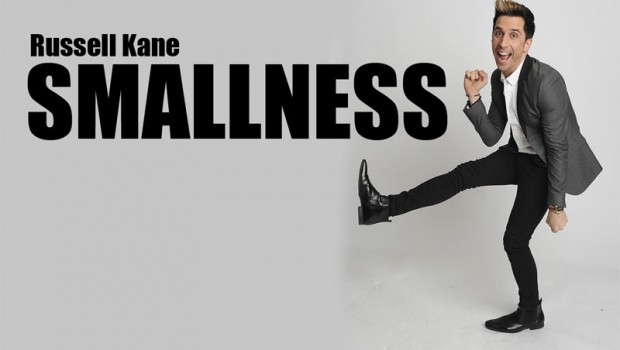 Published on April 10th, 2015 | by admin
Russell Kane Smallness Review (Melbourne International Comedy Festival 2015)
Summary: If you see Russell Kane Smallness then make sure your bring your medication because this man is seriously THAT funny!
Russell Kane Smallness
Event: Melbourne International Comedy Festival
Venue: Arts Centre Melbourne – Playhouse
URL: http://www.comedyfestival.com.au/2015/season/shows/smallness-russell-kane
Length: 60 Minutes
Prices: From $28
Walking into Russell Kane's new stand-up show "Smallness" with my wife, I had no idea what we were about to enter and before we knew it, we were both in tears and throughout the entire festival, I don't think I laughed this much or that hard. Needless to say, I've seen Russell on TV before and on YouTube but being live in his audience is a totally different experience as Kane eloquently discusses the differences between the United Kingdom and Australia in his very unique way. Best of all, he's adapted some of his routine to fit with the Australian audience such as mentioning Coles while two Australians have sex like pornstars and other very clever references that will leave you highly amused.
As a comedian, Russell is an utmost professional comic and really comes at the audience 100 miles hour with extremely sharp and intelligent wit. Even though Russell or as his wife would call him "Roosell" has a set premise for the show that revolves around the differences between the small island of the United Kingdom and how we picture and interact with others, he is also an excellent improv comedian with some great audience interaction. He targeted a 19-year old girl by the name of Hannah who was at the show with her mother and Russell became quite jealous of their relationships, adding that for most people, they don't realise they love their parents until they are 25. He even targeted a man with a very distinct laugh noting that he was either Voldemort from Harry Potter or aging gay actor.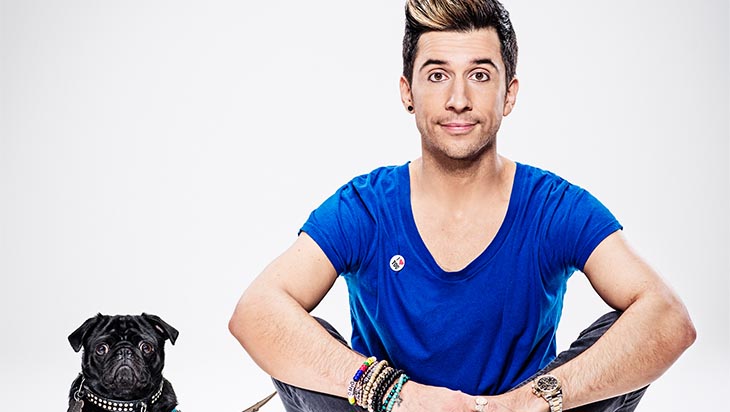 Throughout the show, Russell does some brilliant impersonations of both lower and middle class British and notes that his people are always on two gears which is either low or high. Whereas Australia is somewhere in the middle due to our comfortable culture. Russell jokingly mentions that dating does not exist in the UK and once alcohol is involved and sex occurs, the courting ritual is basically over and that dating does not exist in his country. His humour flowed particularly well as he made fun of everyone and anyone. Also, seeing Russell perform these impersonations of people from the UK, USA and Australia is a pure treat, especially the "Americans" with Scooter coming up on his skateboard.
Another highlight of the show is Russell's unique view of life which involves pillars. For example, the first pillar may be going to university, followed by work, relationships and marriage. He jokingly adds that once a male lands on the marriage pillar he begins to regret the move because he is now stuck with one woman. Relationships play a key role to this show and he cheekily adds that once a partner's flatulence is mistaken for talking, you've really reached the low in the relationship. Then he adds that when you commence a relationship, you should have a book of shag tickets because initially these are all used up before getting married. Russell even adds how modern day culture is messed up thanks to the internet which forces everyone to have expectations and then everyone needs to have sex like pornstars which he suggests is a fallacy in the real-world.
Final Thoughts?
Smallness was such a funny stand-up show at the Melbourne International Comedy Festival, I was literally crying from laughter and at one point couldn't stop. As I looked over to my wife, also in tears and noting that Russell must have a hidden camera in our house as many of his jokes rang true, the person next to us was literally using her Ventolin spray to keep herself alive as she was laughing that much. So do yourself a favour Melbourne Australia, go see Russell Kane before he leaves our city because his show is easily one of the top 3 shows of the festival for 2015!
Highly Recommended