Blu-ray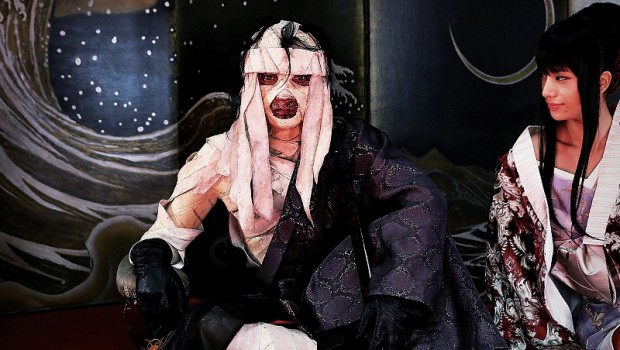 Published on April 18th, 2015 | by Simon Black
Rurouni Kenshin: Kyoto Inferno Blu-ray Review
Summary: Rurouni Kenshin: Kyoto Inferno is great fun, and a superb continuation of Nobuhiro Watsuki's thrilling tale
The second instalment in the wildly entertaining and deservedly acclaimed Rurouni Kenshin live- action series, Kyoto Inferno provides a thrilling and dramatic continuation that will more than serve to tide fans over until the local emergence of the trilogy's concluding piece, The Legend Ends, in a little over a month.
Rurouni Kenshin ranked as one of the most enjoyable Japanese action films of the past decade, a wonderful and unabashedly cartoonish epic that combined a rare gift for storytelling with some impeccably cast leads and stunning cinematography from lensman Takuro Ishizaka, whose previous credits include Sophia Coppola's classic Lost in Translation and 2014's Antisocial Behaviour.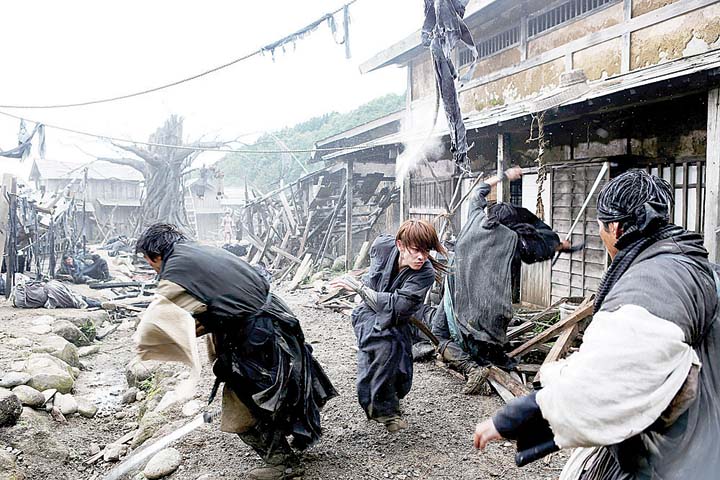 No less a bravura period piece from director Keishi Otomo and possibly even more over the top than its predecessor, Kyoto Inferno reunites reluctant swordsman Kenshin (Takeru Satoh, Kamen Rider) with his ragtag fleet of compadres, including former opium peddler Megumi (Yu Aoi, Honey and Clover), spirited dojo owner and love interest Kaoru (Emi Takei) and his bumbling but big-hearted sidekick Sanosuke (Munetaka Aoki, Hara Kiri: Death of a Samurai).  Together the friends must join forces to defeat the twisted overlord Makoto Shishio, who has been left scarred in every conceivable sense after he was betrayed and burned alive.
Breathing new life into the 'samurai who has vowed not to kill' subgenre, Kyoto Inferno is, no pun intended, a real blast.  Satoh and his companions play effortlessly off one another, infusing their adventures with a vibrancy born of genuine camaraderie, and Tatsuya Fujiwara of Battle Royale and Death Note fame puts in another stellar turn as the menacing if understandably disgruntled Makoto.  Good versus evil has seldom been so much fun, and rarely has an anime adaptation managed to supersede the awesomeness of its source material with such merry aplomb.  Great fun, and a superb continuation of Nobuhiro Watsuki's thrilling tale.
Special Features
Introduction to Rurouni Kenshin
TV Spots
Trailers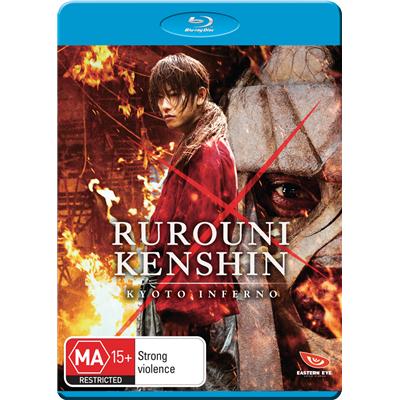 Film Genre – World Cinema
Label – Eastern Eye
Audio – Japanese (Dolby Digital 2.0)
Subtitles – English
Running Time – 134
Aspect Ratio – 2.35:1
Region Coding – B (Blu-Ray)
TV Standard – PAL
Rating – MA15+
Year of Release – 2012
Primary Format – Movies/TV – Blu-Ray
Reviewer – Simon Black