Comics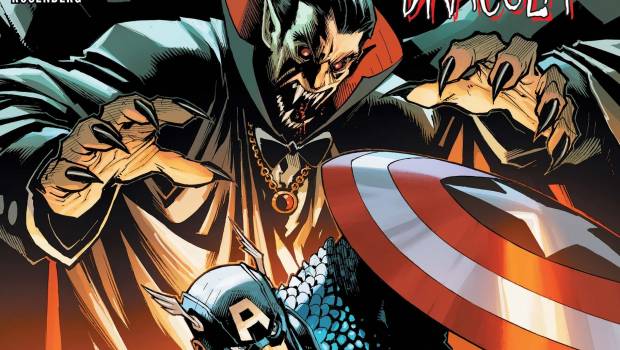 Published on January 26th, 2020 | by Tim Chuma
Ruins of Ravencroft: Dracula (2020) #1 Review
Summary: Captain America vs. Dracula. Who will win?
A strike team of Avengers go to open the vault at the Ravencroft institute only to find it empty of the monsters they expected to find. Reading Ravencroft's journal that was found beneath the rubble, we flash back to the 1940s where Captain America faces off with Dracula and the monsters created in the institute.
This is an interesting concept and I am aware of the Marvel Zombies series so it will be good to see how it plays out. Living in a universe where superheros exist it also makes sense that magic and the supernatural live side by side with them.
An interesting art style with slightly muted colours for the flashback scene. The character designs for Captain America and his sidekick are from that time period.
There is a lot of scope as to how this will play up and there is a nice set up in the end. As this is the first episode of the series you don't need to have read anything before unless you were already following the story.
I would recommend this to people who are fans of the characters in the Avengers series and also like monsters in stories.
Comic details:
Writer: Frank Tieri
Penciler: Stefano Landini, Angel Unzueta
Cover Artist: Gerardo Sandoval