Events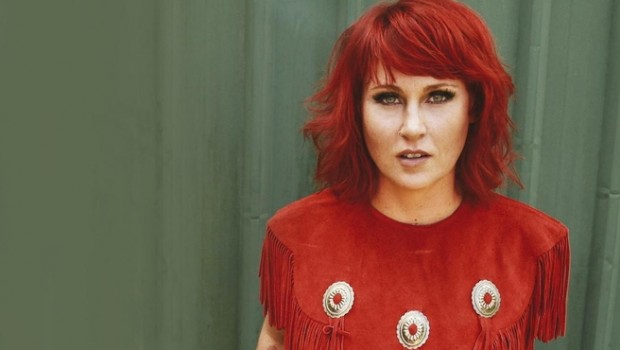 Published on August 5th, 2015 | by admin
Ruby Boots announces new tour dates in US and Oz
Australia's Alt-Country Americana starlet Ruby Boots is showing no signs of slowing down following the momentous release of her debut record 'Solitude' earlier this year. On the road again in full band mode Ruby Boots continues to tour the album with Australian shows in Perth at The Rosemount Hotel (5 Aug), Darwin Festival (23 Aug) and Dowerin Field Day Festival (27 Aug).
In September she heads off to the US with a string of shows in Los Angeles, New York and Nashville where she will be featured on the coveted line up at the prestigious Music City Roots during the Americana Festival. The US tour couldn't come at a better time, with the recent news of Ruby Boots aka Bex Chilcott's songwriting success with new track Blindly Believing co-written with Vicki Thorn (The Waifs). Featured on The Waifs new album, the song has premiered on US National Public Radio's "All Songs Considered" show, which for Ruby Boots is a case of dreams really do come true.
Returning to Oz in October, Ruby Boots will play the anticipated Dashville Skyline Festival in the Hunter Valley (3 Oct), followed by Out On The Weekend Festival shows in Melbourne (17 Oct) and Sydney (24 Oct) and the Fremantle Festival (30 Oct) before stopping home in Perth for a brief rest. One thing is sure though, she won't be stopping for long!
Praise for Ruby Boots' 2015 release 'Solitude'…
That lonesome yearning which is at the heart of so much of the best country-flavoured rock 'n' roll is right there in her voice and lyrics. **** (Courier Mail)
Chilcott's earthy, streetwise vocals heave with longing, love and laughter… This brand of Americana would be as welcome at the Grand Ole Spry as an ice-cold drink in a dusty outback bar. **** (The Age)
Ruby Boots' ability to draw from a number of roots music styles is what cements Solitude as a benchmark release. She can evoke the late-night bar through the bottom of an empty whisky glass vibe as vividly as the carefree open highway, key tenets of what makes the fast rising local Americana music scene so popular. It's the ups and downs of real life live encapsulated in song and Ruby Boots has captured that and more on her world class debut. **** (The Music)
Boots brings a fiery street-level charm and swagger to everything she does. She is also fiendishly adept at filling the listener's head with melodies that happily take residence in the memory banks. **** (Beat Magazine)
[Solitude] is a highlight of the year so far, the ups and downs of real life encapsulated in song, all drawn together through deep emotion, a thematic dichotomy of strength and frailty and an inescapable sense of character — and so much more. (Top 10 Albums of The Year So Far, The Music)
Ruby Boots on tour…
5 August
The Rosemount Hotel | North Perth, WA
*w/ Kitty, Daisy & Lewis
TICKETS here
23 August
Darwin Festival "Big Country" | Darwin, NT
TICKETS here
26-27 August
Dowerin Field Day Festival | The Wheatbelt WA
TICKET INFO here
10 September
The El Cid | Los Angeles, CA
TICKET INFO here
20 September
The 5 Spot | Nashville, TN
MORE INFO here
21 September
The Blue Bar | Nashville, TN
MORE INFO here
23 September
Music City Roots | Nashville, TN
MORE INFO here
24 September
Rockwood Music Hall New York | New York, NY
MORE INFO here
3 October
Dasvhille Skyline Festival | The Hunter Valley, NSW
TICKETS here
17 October (Melbourne) & 24 October (Sydney)
Out On The Weekend Festival
TICKETS here
30 October
Fremantle Festival "Hush" Fremantle, WA
TICKETS here
Ruby Boots Web Links
www.rubybootsmusic.com
www.facebook.com/rubyboots
Music Video – Wrap Me In A Fever
Music Video – Middle of Nowhere
Music Video – Oh, Lover