Events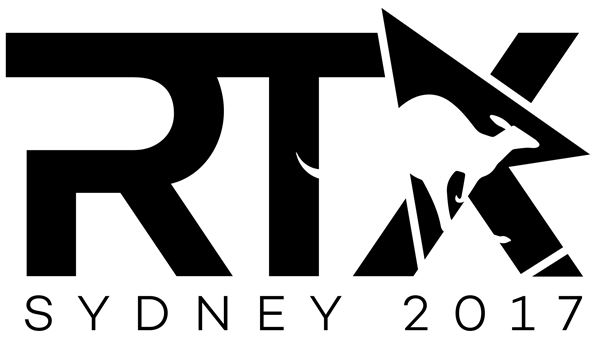 Published on June 20th, 2016 | by admin
RTX Sydney 2017 Announcement
RTX Returns to Sydney in 2017 with More Games, More Internet, and More Rooster Teeth
Rooster Teeth host second annual gaming and Internet event, Sydney Feb 4-5
Brand new venue announced, with an anticipated 50% growth in 2017

Sydney, Australia, June 20 – After hosting a kick-ass inaugural convention in January this year, fast growing and pioneering digital entertainment company Rooster Teeth are pleased to announce they'll be back in Sydney in February for RTX Sydney 2017.
RTX Australia 2016, the first RTX held outside of the US, was immediately successful, with tickets selling out months before the event. Roughly 11,500 Aussie fans made the pilgrimage from all over to Sydney to meet their favourite Rooster Teeth celebrities, participate in panels, and check out the latest in internet and gaming.
"When we launched RTX Australia earlier this year we were thrilled with the turnout and response," said Gus Sorola, Rooster Teeth co-founder and executive producer. "The RTX brand historically has experienced exponential growth year over year, and we anticipate over 50% growth in 2017. After wetting our feet in the Australian market in January, we're ready to do more of everything in 2017: more celebrity guests, more first plays of hot new games, and more surprises to delight our fans."
Kind Funny's Greg Miller and Tim Gettys are super excited to join Rooster Teeth in February 2017 to meet fans and consult with our weird animals.
From 2017 the RTX brand in Australia will become RTX Sydney. RTX Sydney co-director Cameron Rooney explains:
"Sydney is an internationally recognised destination. As we officially localise the event to Sydney beginning in 2017, RTX Australia will become RTX Sydney, leaving room for further expansion over the years to more cities, in Australia and beyond."
RTX Sydney 2017 is the first major event to be held in Sydney's brand new International Convention Centre Sydney at Darling Harbour, which seeks to be Asia Pacific's premier integrated convention, exhibition and entertainment precinct, underlining Sydney's place as one of the world's most desirable meeting and event destinations. RTX Sydney's new home will comfortably accommodate considerably more fans, an exciting array of big-name panels, with the convention centre halls hosting 2017's biggest video games.
Headlining the first round of guest list announcements are returning Rooster Teeth co-founders Burnie Burns and Gus Sorola; RTX Sydney debutant's Greg Miller and Tim Gettys from Kinda Funny have also been announced; with more guests to be revealed in the coming months. Details of guests and further announcements can be found at rtxsydney.com and by following @RTXSYDNEY on Twitter.
Announced guests
Burnie Burns – Rooster Teeth
Gus Sorola – Rooster Teeth
Greg Miller – Kinda Funny
Tim Gettys – Kinda Funny
Jack Pattillo – Achievement Hunter
Bruce Greene – Funhaus
James Willems – Funhaus
Kerry Shawcross – Rooster Teeth
Miles Luna – Rooster Teeth
Blaine Gibson – Rooster Teeth
Josh Flanagan – Rooster Teeth