Games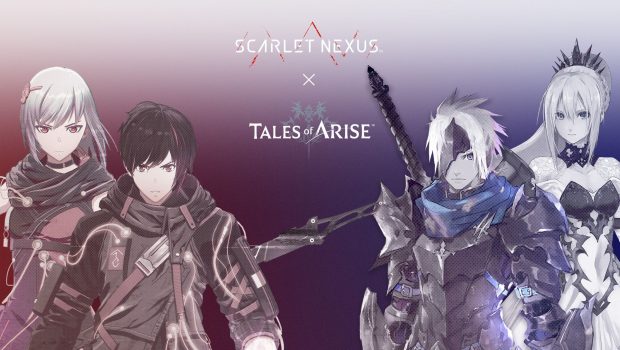 Published on March 31st, 2022 | by Adrian Gunning
RPG Worlds Collide in Crossover Content Between Tales of Arise and SCARLET NEXUS, Starting Today
An exciting crossover between Tales of Arise and SCARLET NEXUS is available today, with a free update bringing new content to both games.
In Tales of Arise, players can unleash the power of the mind with the new SCARLET NEXUS-themed content available in-game, including Myoho Murasama Replica, a new weapon for Alphen, two additional attachments, the Handmade Hair Clip Replica and Baki, as well as a new battle background music (BGM) called Opposed Viewpoint. In SCARLET NEXUS, players can challenge the fate that binds them with the new Tales of Arise-themed content available in-game, including the Blazing Sword for Yuito alongside the Broken Iron Mask and Owlet Doll attachments, and new Tales of Arise battle background music (BGM).
Released last year, Tales of Arise begins with two people, born on different worlds, each looking to change their fate and create a new future. Set on the planet Dahna, reverence has always been given to Rena, the planet in the sky, as a land of the righteous and divine. Stories handed down for generations became truth and masked reality for the people of Dahna. For 300 years, Rena has ruled over Dahna, pillaging the planet of its resources, and stripping people of their dignity and freedom.
Also released in 2021, SCARLET NEXUS challenges players to take on the role of Yuito Sumeragi or Kasane Randall as they team up with a colorful cast of characters to strike down the deranged mutants known as the Others with powerful psycho-kinetic abilities in the futuristic city of New Himuka.