Games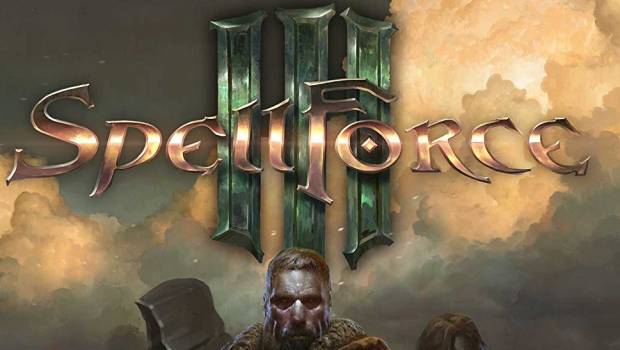 Published on August 25th, 2021 | by Adrian Gunning
RPG/RTS Hybrid SpellForce III Will Debut on Consoles December 7th 2021
The perfect blend of Real-Time Strategy and a classic RPG experience finally comes to consoles: SpellForce III Reforced will be released on Xbox and PlayStation on December 7th, 2021. SpellForce III Reforced puts the players in the boots of a hero and a general at the same time. Gather your companions, solve quests, gain experience and loot, level up and evolve your skills, all while you are taking command of an army, choose the best tactics, build a magnificent base and get your economy up and running to provide steady reinforcements.
SpellForce III Reforced offers an intuitive gamepad integration and tailor-made UI to smoothly control an RTS/RPG hybrid with complex mechanics.
SpellForce III Reforced will be available on PlayStation®4 and Xbox One™ and PlayStation®5 and Xbox Series S/X™ on December 7th. For owners of SpellForce III on PC, the SpellForce III Reforced Edition will be a free update and will arrive on the same day.
SpellForce III Console Edition Overview
Additionally to the SpellForce III Reforced base game, both expansions will also be available on December 7th. "Soul Harvest" and "Fallen God" will each one sold separately. Both expansions feature their own single-player campaign with 30+ hours of gameplay each, as well as new units and more. The whole package, called SpellForce III Reforced Complete Edition, is also available.

Watch the SpellForce III Reforced Trailer on YouTube: https://youtu.be/Su7Cl3_tbfs
Media Assets: http://n.thq.com/uedq30rRN77
Preorders for all editions are available now:
SpellForce III Reforced:
Xbox: https://www.microsoft.com/en-au/p/spellforce-iii-reforced/9p46pkq6c9h3
PlayStation: http://n.thq.com/T34B30rRTnD
SpellForce III Reforced: Complete Edition:
Xbox: https://www.microsoft.com/en-au/p/spellforce-iii-reforced-complete-edition/9p2w3fd5mwn5
PS4 SIEE: http://n.thq.com/AqLM30rRTnK
PS5 SIEE: http://n.thq.com/yTyz30rRTnQ