Interviews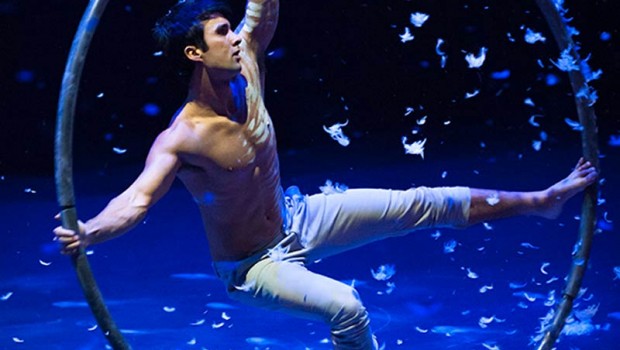 Published on December 9th, 2014 | by admin
Rowan Thomas Interview – Dreams from the Second Floor
Welcome to Impulse Gamer and could you tell us a little about yourself?
My name is Rowan Thomas. I am from Broome and a third year student. I specialise in Clown and Roue Cyr and making the world a better place :)
So how have the performances been going for Dreams from the Second Floor?
The performances are going great! We have received tons of positive feedback and are getting 5 star reviews all over the place. It is a joy to do and we have been told it comes through in the performance!
What's the most rewarding aspect about performing in Dreams from the Second Floor?
Working with Firenza was such a great opportunity! She has taught us all so much and helped us grow as performers! So for me and I'm sure most of us, the most rewarding thing was having her as a mentor!
Most challenging?
Learning the circus language that she brought with her! Not only did we have to learn the show, but we did hours of performance tasks, as she put it, "breaking us in"! At the start we were all a bit timid, but as it went on we became quite comfortable. For example singing – we are circus performers, not singers, but she made us comfortable with something most of us were terrified to do!
So what made you want to study Circus Arts?
I grew up in a small town in WA called Broome. I was introduced to circus at a very young age and have always loved it! But growing up in Broome I saw a lot of horrible things in the communities and in the town as Broome has a very large disadvantaged community and is a long way from any other large town or city. I always wanted to help and previously never could. I decided to better myself in circus to somehow use my performance training to help others. I'm still working out ideas of how to do that. I have some plans and I love to make people laugh! There is nothing quite like it!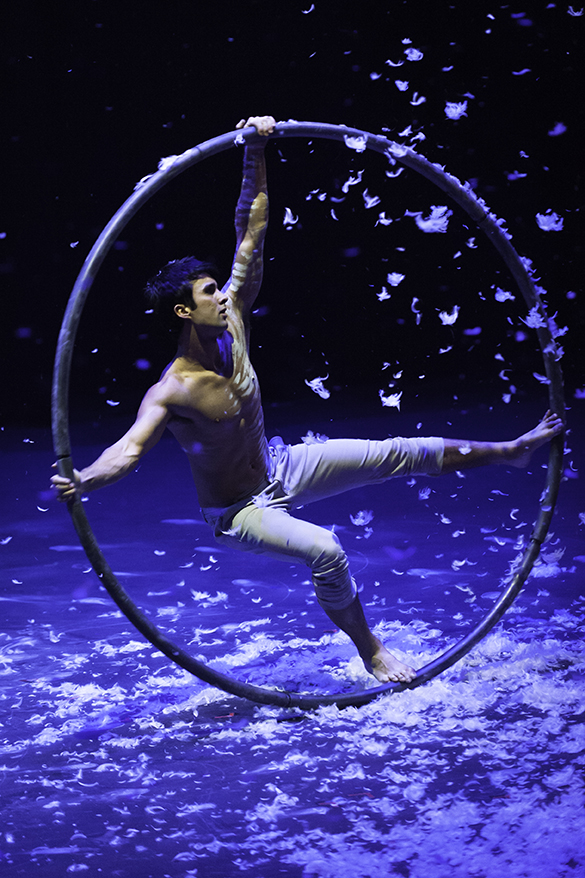 Photographer – Aaron Walker of Rowan Thomas
Now that you've graduated from NICA, what's next?
A small group of friends from school and I have made a fringe show that we are taking to all the fringe shows around Australia next year called, Elixir. Then who knows, I'd love to apply for NoFit State (the company of our director), or Circus Oz, but I'm not sure yet.
For people interested in studying at NICA, what advice could you give them?
It is a great place to knuckle down and hone your skills. They offer you the space and motivation! Apply when you can!
Can you tell us a little about your study from NICA?
My main specialties are Clown and Roue Cyr. I have always wanted to study Clown, in fact its why I came to NICA – it's hard to find a clown teacher in Aus! I found Roue Cyr along the way and in three years have become one of the top Cyr artists in the world! Cyr wheel is a large metal hoop I spin inside!
In relation to your circus arts talents, how does NICA or you choose what you would like to do?
At the beginning of your first year you workshop specialties until you choose what you would like to study for the next 3 years. It is all your choice but they will always want you to play to your strengths for example if you get motion sickness don't spin in circles for 3 hours a day Haha!
What does training involve?
We have 2 hours of specialty a day, one hour of basics which is tumbling handstands and flexibility and a group act – I chose comedy acrobatics. Conditioning is also there if you want it and we are offered dance classes and performance classes, human bio, business, history of circus, health studies and rigging is also offered!
Is there much theory?
There has to be, it is a Bachelor Course, but it is all about circus and fun to learn!
With Dreams from the Second Floor, what is your favorite part of the show?
My favourite part is the banquet where we get to misbehave, fight, laugh and play, the scene is really just us having fun and we all love it!
How much training did you and the other performers do?
We did an intensive one and a half months training with Firenza before the show. 7 to 8 hours a day of making the show as well as training our specialties!
Who do you envy the most in the show?
Well if I had to pick anything which is hard… I suppose it would be either the adagio, because I have always loved it, but never done too much, or the moments where a performer gets lifted into the air and spins around. I always wanted to do that, but never really liked aerial work.
What was it like working with director Firenza Guidi?
Amazing. She is a huge inspiration and she has changed how I do things. At times she is very firey and straight forward, but we love her for it! She is a kind and beautiful person I will never forget! I think I wrote down everything she said! She is very inspirational!
We've seen the show and believe that you're all the utmost professionals and that you put some professionals to shame… what would be your dream job and why?
Hmmmmmm, anything with comedy as a part of the show, but my dream is to help the world with circus so I guess I'd like to get a group of different artistic people together as part of a tour i.e. visual art, circus, theater, music, anything else I can find and travel around teaching people to teach, then move on leaving a little seed that grows into something that can help a community, or town – something that might make a difference!
So what are you looking forward to in 2015?
SUMMER! And learning who I am without NICA. I look forward to the unexpected and making new work!
Thanks for your time and have a great Christmas and all the best for 2015!