Games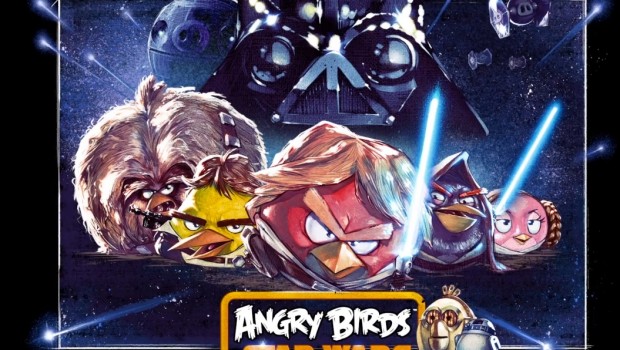 Published on October 30th, 2013 | by admin
ROVIO ENTERTAINMENT AND ACTIVISION PUBLISHING, INC. UNLEASH ANGRY BIRDS™ STAR WARS® FOR HOME AND HANDHELD GAMING SYSTEMS
Sydney, Australia – October 30, 2013 – Rovio Entertainment Ltd. and Lucasfilm Ltd., in association with Activision Publishing, Inc., a wholly owned subsidiary of Activision Blizzard, Inc. (NASDAQ: ATVI), today launched Angry Birds™ Star Wars® for home and hand-held video game systems. Based on Rovio's wildly popular, action-strategy mobile game, Angry Birds Star Wars brings the interstellar struggle between the ragtag Rebel Birds and dastardly Imperial Pigs to new audiences on the Xbox 360® games and entertainment system from Microsoft, PlayStation®3 computer entertainment system and the Nintendo 3DS™ handheld system.
"Angry Birds Star Wars brings together fans from multiple generations and across two widely loved fictional worlds" noted Jami Laes, Executive Vice President of Games at Rovio Entertainment. "The success of Angry Birds Star Wars is a testament to the versatility of these iconic franchises. As a company we want to be where-ever the fans are, so we are thrilled to be partnering with Activision to bring this one-of-a-kind experience to console and handheld gaming fans."
Angry Birds Star Wars marries the fantastic spirit, legendary characters and classic imagery of Star Wars™ with the accessibly engaging design and energetic gameplay of Angry Birds™, thrusting players into a captivating, light-hearted adventure saga, featuring inventive challenges, tantalizing Force powers and a wealth of familiar faces and places. Twenty exclusive, newly created levels join the over 200 stages already available from the original mobile release of Angry Birds Star Wars. This latest version brings the flock to the fight with the introduction of cooperative and competitive multiplayer modes, letting players team up or square off for high scores and galactic bragging rights. Moreover, this expansive edition exploits the unique capabilities of each game system to deliver a distinctive experience tailored specifically to each platform, including sharp and colourful, high-definition visuals (on HD-compatible devices), achievements and trophies, leader boards, voice command support through Kinect for Xbox 360®, and touch-screen controls on Nintendo 3DS™.
Angry Birds Star Wars is available now for the Xbox 360® and PlayStation®3 system, and for Nintendo 3DS™. The game is rated G (General) by the Australian Classification Board. For more information, please visit www.starwarsgame.angrybirds.com.