Comics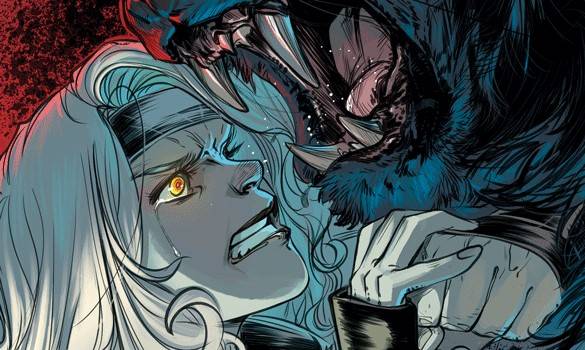 Published on May 9th, 2018 | by Dana Folkard
ROSE #11 REVIEW
Summary: Rose embarks on her most dangerous quest yet.
It's time for Rose to step up!
With Thorne in the hands of Drucilla, Rose must embark on her most dangerous journey yet and finally face the evil Queen. The fate of Ttereve hangs in the balance and it's up to Rose and the rebels to save it from the clutches of evil.
This issue begins with the burial of Lana, the priestess that Thorne viciously killed in the previous issue. Using her powers, Rose dedicates a touching and beautiful tribute to her, however, with time of the essence Dante interrupts as he is keen to begin their journey to Drucilla's castle in search of Thorne. Later that night Rose probes Dante about Drucilla, curious about what she is really like. This triggers a flashback for Dante, revealing a different side to Drucilla before she became completely corrupted by evil. Dante decides to keep this to himself and instead reassures Rose that he will be there to protect her from Drucilla. As Rose and Dante are making their way to the castle, Illa awaits her arrival as she wishes to enact the next phase of her plan, bringing them one step closer to the eradication of Drucilla and the liberation of Ttereve.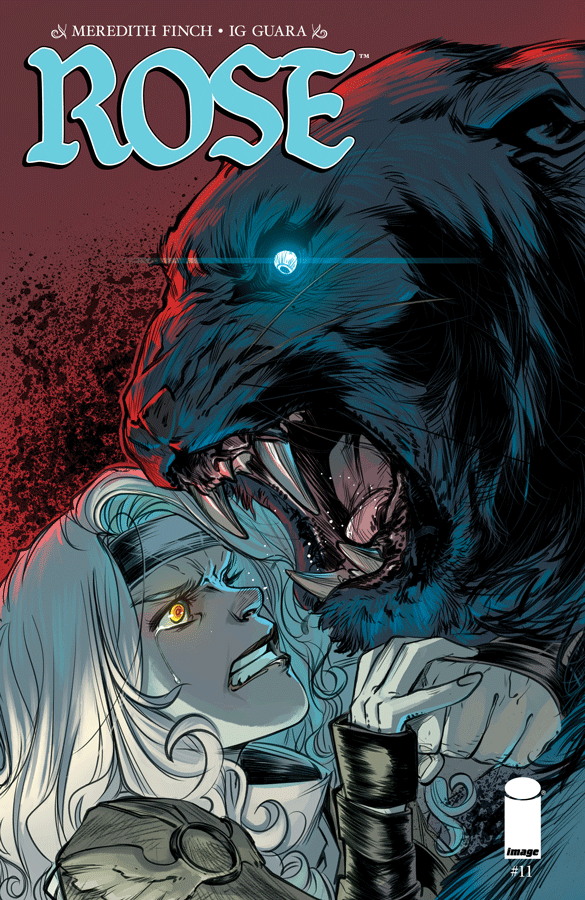 At Drucilla's castle we see Thorne caged in the dungeon. Even though he is under her influence, he is still not tamed and fighting against the magic that binds him to her. Frustrated at his obstinance, Drucilla decides to send out her Fallen Guardians to find Rose and put a stop to her growing power which may the the reasons why Thorne is behaving like he is. Meanwhile, behind Drucilla's back we see Dolora, scheming and forming an evil masterplan that involves Rose and the upheaval of Drucilla's control.
This was a rather interesting issue, bringing with it a few curious developments that I didn't see coming. Finally, Dolora's personal motivation is revealed and we begin to understand what drives this nasty witch and why she desperately seeks Rose. This development for me brings a whole new and exciting dynamic to Rose, amping up the tension and suspense, as we now know about Dolora's schemes. I also enjoyed seeing a more tender and nurturing side to Dante, who is often such a hardened and guarded character. More is revealed about his past and his personal connection to Drucilla and what she meant to him. I'm hoping we get to see more of this unfold in the future because I find it to be an interesting relationship.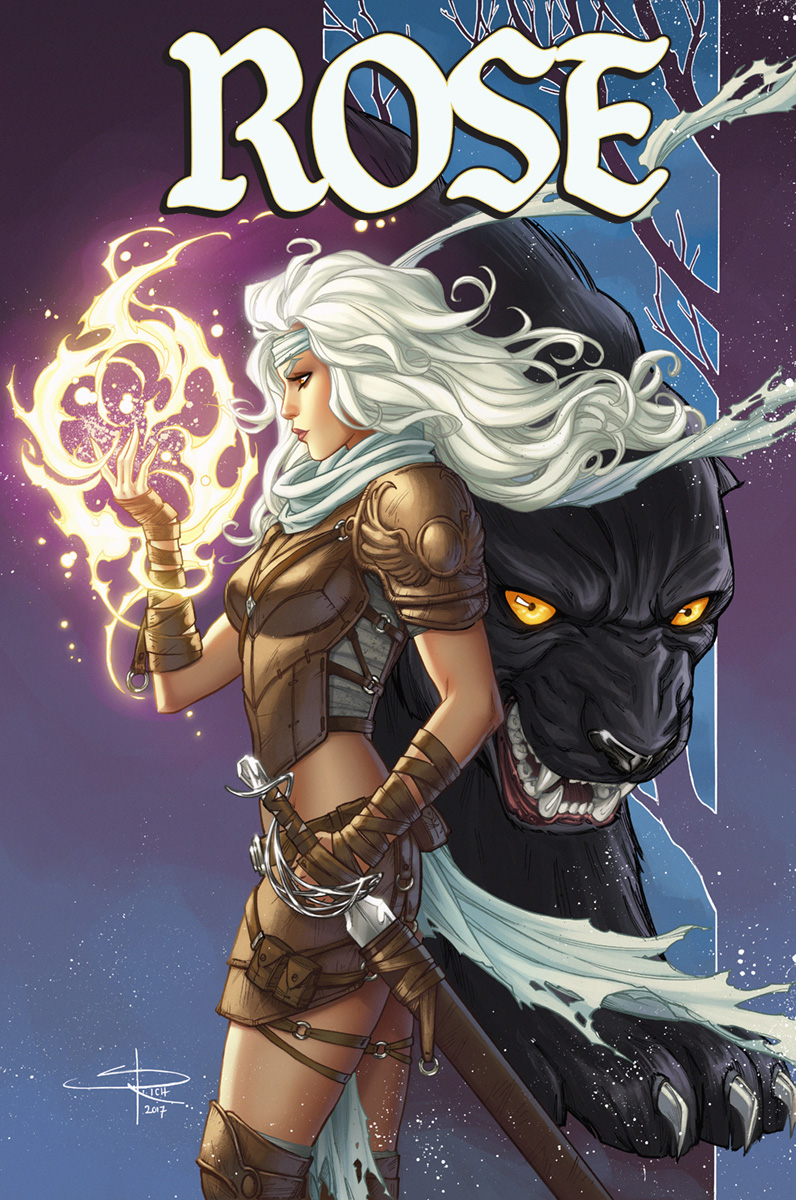 Ig Guara's art is really quite stunning in this issue. I especially love the scene where Rose uses her magic to summon the powers of nature to bring flowers. These small moments when magic is used excites me, as I just love seeing the gorgeous diversity his art brings. I also find the contrasting darker scenes in Drucilla's castle to be very engaging and sinister. The colouring by Triona Farrell does a wonderful job at capturing the sense of magic in this world. I particularly love when things have a luminescent quality, looking like as if they are glowing from light and magic. This contrasts nicely to the darker palette that is used for Drucilla's castle, with fiery reds and vibrant dark blues being used to heighten the ominous tone that the story takes.
Overall, I enjoyed this issue of Rose, especially the exciting new developments that we see. This issue sheds some light on Dolora's motivations, which in turn brings a whole new and interesting dynamic to the story. I'm really keen to see where this will go from here, and I can't wait until Rose and Drucilla come face-to-face.
I'm giving this issue 4.5 out of 5 stars!
---
COMIC DETAILS
CREATIVE TEAM: Meredith Finch, Ig Guara, Triona Farrell, Cardinal Rae and Andy Schmidt
PUBLISHER: Image Comics
GENRE: High Fantasy
PUBLICATION DATE: May 09, 2018
REVIEWER: Dana Folkard