Events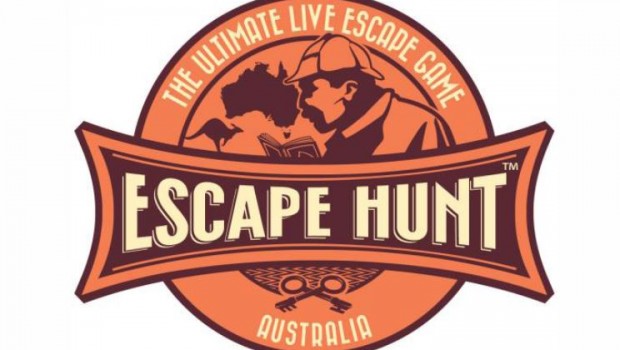 Published on May 7th, 2015 | by admin
ROOM WITH A CLUE: NEW LIVE 'ESCAPE THE ROOM' CONCEPT TO CHALLENGE AUSTRALIANS
Escape Hunt, the worldwide live escape game phenomenon has arrived
Sydney, May 7, 2015:  The Escape Hunt Experience, one of the top tourist attractions in multiple cities across the world (highly rated on Trip Advisor), has rapidly become the global leader in escape games with 137 live game rooms world-wide. The concept is now open 10:00am to 10:00pm in Sydney, Melbourne, Brisbane, Perth, the Gold Coast and opening soon in Adelaide.
Based on "escape games", a popular genre for gaming enthusiasts with simple rooms you have to escape using a combination of clue-hunting and puzzle-solving. Escape Hunt takes this idea to a new and family friendly level integrating the concept of escape rooms with the exciting adventure theme of detectives solving an Australian mystery.
A unique and versatile attraction, the Escape Hunt experience involves teams of 2 to 5 people being 'locked' inside a mystery room and required to use their combined skills to find clues, solve puzzles and crack codes in order to beat the clock in under 60 minutes – can you escape the room in time?
Positioned in central locations, Escape Hunt's success and mass appeal is down to its family friendly atmosphere truly catering for all audiences. The rooms cater to families of all ages (recommended 7 +), tourists and locals, corporate celebrations and team building, first dates and school groups. Teams escape from a themed room with the help of a "game master" who watches from outside via CCTV and assists as required.
Transported into a different era, players will go back in time to complete one of fifteen unique themes situated around the country (three themes per location). In Sydney, players could walk into The Rocks in the early 1900's or step on board the first tram service in Melbourne to solve a crime.
Paul Bart, CEO and Founder of Escape Hunt says, "We're really excited to be here in Australia. This is a unique entertainment offering to the market that promotes mind stimulation, education, learning and most importantly good fun. As winter draws in the Escape Hunt experience is a great alternative for family and friends to indoor activities such TV or video games"
Built to test the master of minds, the concept is the brainchild of Bart who is a qualified psychologist. Each mystery game has been designed to challenge the senses and requires brainpower, teamwork, decision making, resilience, perseverance, problem solving, codebreaking, puzzles, and plenty of red herrings.
Bart continues "Escape Hunt has becomes a popular venue for hosting a number of corporate team building events and has even been used as part of the interview process for potential job candidates. The one of a kind activity promotes cohesion, communication skills, teamwork, problem solving and creative thinking in a fun and motivational environment. "
Each branch has unique games created and changed regularly. These are crested in the Escape Hunt Operations Game Design Academy (EHO GDA), the only one of its kind in the world, located in Bangkok at the heart of the global operations also located there.
For further information and to book your Escape Hunt experience, please visit www.escapehunt.com