Events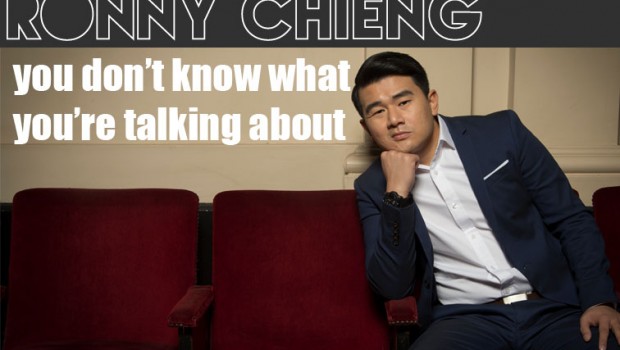 Published on March 29th, 2015 | by Andrew Bistak
Ronny Chieng You Don't Know What You're Talking About Review (2015)
Summary: Ronny Chieng's new show, You Don't Know What You're Talking About kicks some serious comedic butt at the Melbourne International Comedy Festival 2015
Ronny Chieng You Don't Know What You're Talking About
Event: Melbourne International Comedy Festival 2015
URL: http://www.comedyfestival.com.au/2015/season/shows/you-don-t-know-what-you-re-talking-about-ronny-chieng
Prices: $22 – $34.40
Venue: Forum Theatre Upstairs
Reviewer: Andrew Bistak
Ronny Chieng is back at the Melbourne International Comedy Festival for 2015 with his hilarious new show, You Don't Know What You're Talking About that is currently playing at the Forum Theatre. With his neon sign RONNY proudly displayed on the stage, Ronny comes out like a rockstar and immediately engages with the crowd with his highly infectious and at times sarcastic comedy that had everyone in hysterics throughout the entire show.
The comedy presented in You Don't Know What You're Talking About flowed extremely well and considering that Ronny has a plethora of awards and nominations, it's easy to see why this comedian has become a huge hit in Australia and around the globe. Ronny discussed the internet and social media in his new stand-up show such as people commenting on Facebook that they don't care but really they do or how sexual deviants can now find others with their shared interests opposed to going on 100 awkward to find that person who likes putting honey on their toes.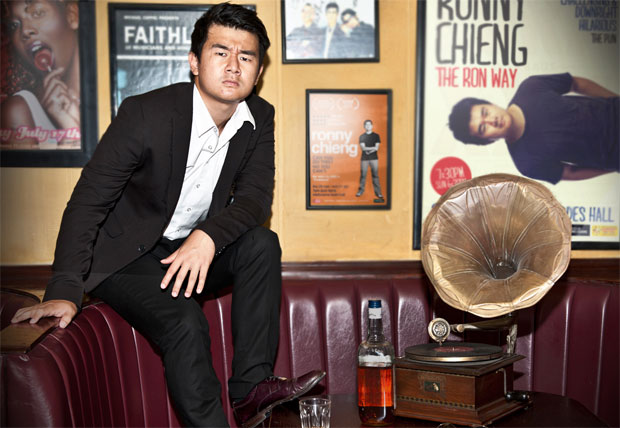 Other fun topics include some great references to the iPhone vs Android war and how he shouldn't be supporting people with archaic operating systems with his merchandise in reference to his USB sticks being sold at the show. Add in discussions about how cool we thought we looked in the 80's and that fashion quickly comes and goes to inheriting your grandfather's hard drive and Ronny is a pure comedic genius.
Another highlight of the show is that Ronny discusses is romantic life and noted that he had trouble with the opposite sex from his teenage years to his early 20's which then got changed to his late 20's. Ronny wishes that he could go back in time and tell his 15-year old self not to worry and just grow up. He also suggested that men should renegotiate their relationship contract and trade up valentine's day for two different days of the year.
He also said the key to a woman's heart is not a 6-pack and perfect muscles but being able to cook and said that the world should watch out for Jamie Oliver and noted that the world famous pick-up artist Julien Blanc is basically full of crap. Speaking of crap, Ronny added that anyone under 25 doesn't know what they're talking about and made this classic impersonation of them indeed talking rubbish to the laughs of the entire Forum audience.
Ronny also spends some time discussing with the audience an experience that he had on Twitter where he dealt with a troll from Sydney Australia. As Ronny researched this 37-year old man, he discovered his dating website and LinkedIn profile that allowed him to unleash his comedic genius on this unsuspecting individual. Another highlight of Ronny's performance is how he successfully makes fun of Asian stereotypes such as when his friends ask what do your parents think of your work or when his housemate purchased a small bag of rice much to his disgust.
Final Thoughts?
Ronny Chieng is a true comedic force and his highly infectious humour really flowed through the audience at the Forum that created this wicked atmosphere filled with laughs with some people literally in tears. If you have never seen Ronny perform before than I strongly suggest you check out this comedian during the Melbourne International Comedy Festival and if you have, then see him again!
Highly Recommended!
To learn more about Ronny, check out his official website at http://ronnychieng.com/ or following him on Twitter https://twitter.com/ronnychieng