PS5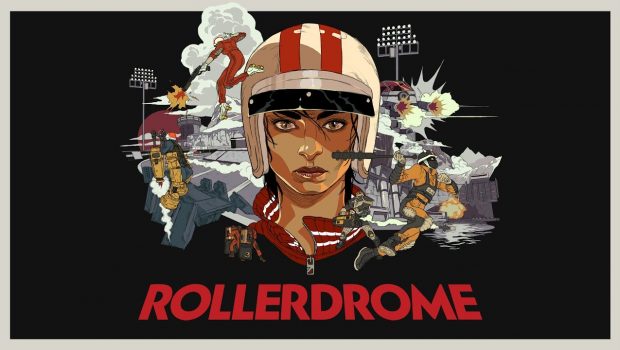 Published on August 19th, 2022 | by Abdul Saad
Rollerdrome PS5 Review
Summary: While the gameplay relies on being grindy and some of the narrative elements fall short, Rollerdrome still offers a highly enjoyable experience, especially for fans of action games.
Roll7's intense simulated roller skating bloodsport Rollerdrome is now available for all to enjoy. After playing the preview build, I highlighted some of my gripes with the game as well as what I believed made it shine the best, but having played through the game's final build and on another platform for that matter, I can confidently say the game shines even brighter despite several of its subtle issues.
The game follows protagonist Kara Hassan, a newcomer to Rollerdrome and a competitor in the 2030 Rollerdrome Championship. The game doesn't tell us much about Kara at first, only that she's a newcomer who took up a massive loan to participate in the competition. We're also told the history of Rollerdrome as a sport along with information on its greatest past participants (all of whom the game expects you to surpass), the tools of the craft, and more. The game's story is told through text via menus, and screens, with hints, left here and there, alluding to a grander narrative. Once you keep progressing the game, however, that seemingly subtle yet grand narrative becomes ever so blatant as competitive rivalries, government conspiracies, and predatory practices of the Rollerdrome championship come to light. And as the stakes become higher, the game prompts players to make decisions that affect the game's narrative. While these decisions are interesting in their own right and add a bit of depth to the story, they, unfortunately, don't affect much in the game and feel like a bit of an add-on rather than a serious element.
Gameplay-wise, after a few rounds of short tutorials, players are pushed to the first stage of the competition, where you go guns blazing, defeating enemies, performing tricks, and scoring points in the coolest way possible. Each level is categorized into several stages in the competition, from the "Opening Stages" to the Quarters, Semi Quarters, and Finals. An undeniable fact about Rollerdrome is that it plays well and smoothly. Moving around the rink is effortless and doesn't require any complex input. As long as you're already in motion, you just use the left stick to change directions, the D-pad to change weapons, and the left bumper and square button to perform tricks. 
However, while the controls are easy to use and master, everything else is far from simple as players will be juggling with avoiding and dispatching enemies to get health, performing tricks to gain bullets and points, and of course, trying to unlock each of level's ten side challenges that range from pickups littered around the arena to beating incredible clear times left by former Rollerdrome champions. As a result, trying to clear these levels can be intense and even hectic at times, especially as each level will have increasing amounts of enemy mobs, ranging from rocket-launching enemies to snipers that will have their sights on you throughout.
The challenge gets even more intense as you unlock later levels. As soon as you dispatch an enemy, another replaces them and swarms you. As a result, each stage boils down to dodging and exchanging bullets with swarms of enemies from all sides while also performing tricks to regain ammo and keeping up with multiple environmental hazards, which change significantly with every stage. Needless to say, Rollerdrome is a challenging game but, again, not one that's difficult to master as you'll notice a significant improvement in your skills with each stage cleared. However, once you reach your peak, it's easy to notice the game becomes less fun and more tedious, as while you're able to handle all the challenges the game throws at you more efficiently, the challenge doesn't get any easier.
It's also worth noting that the players will be forced to complete a set amount of challenges (if you already haven't beforehand) from levels in the previous stage in order to move on to the next. I found this a bit frustrating as it ruined the pacing and my excitement for each stage, and I felt like I had to do homework every time I wanted to see more content. Thankfully, however, the game is not long, so while it can be tedious, it can sometimes be tedious. This headache doesn't last long and will help you hone your skills.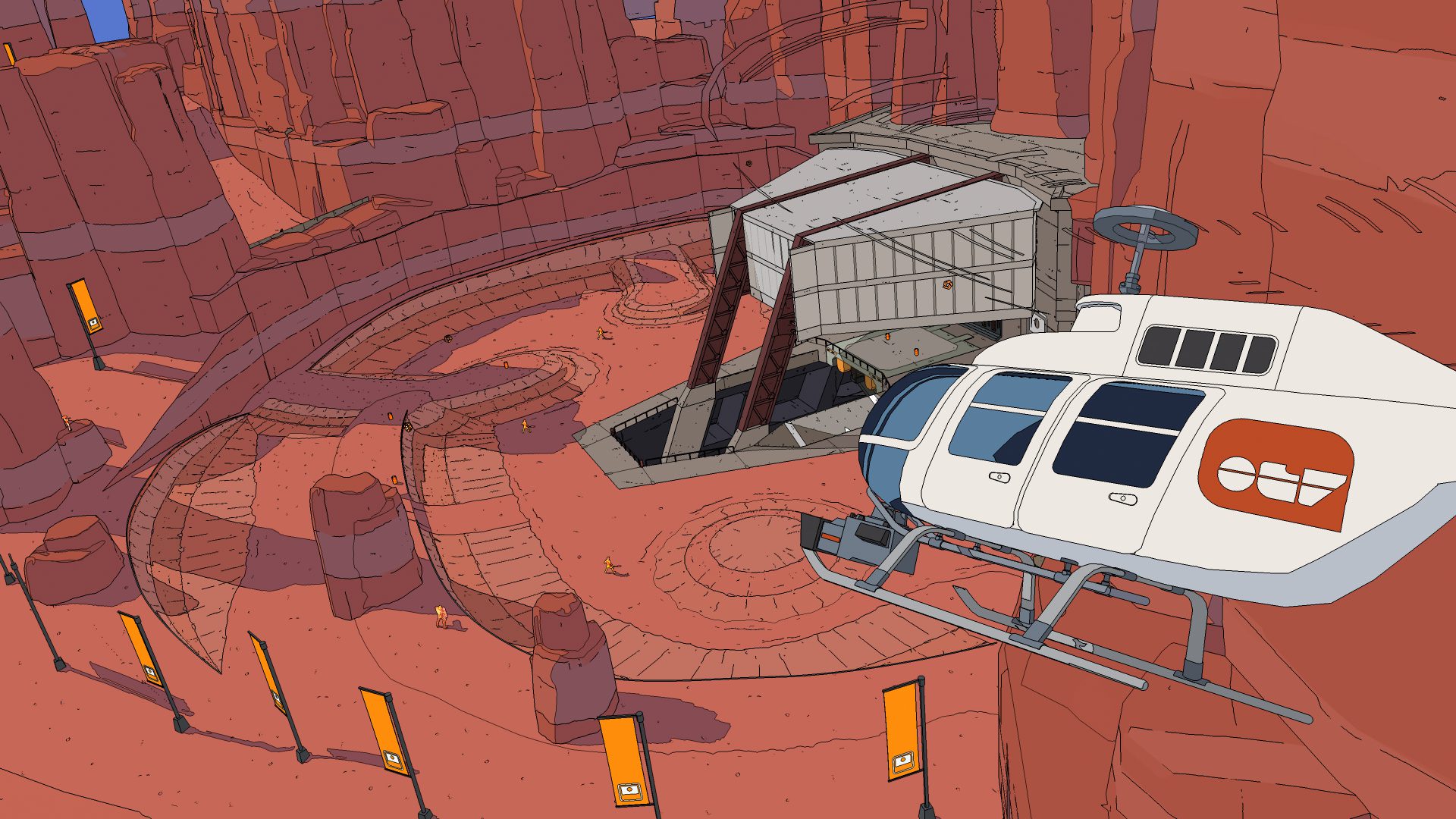 A great element of the game is its distinct visual aesthetic which I mentioned earlier. The animation looks almost rotoscoped but with significantly faster motions, further emphasizing its 80s-90s aesthetic, and the character designs are crisp and detailed. Each level also has a unique and picturesque arena, ranging seasonally from sunny desertscapes to snowy areas. Supporting the great, highly nostalgic visuals is the equally impressive soundtrack filled with synth tracks and atmospheric but highly energetic electric beats that match the game's vibe.
Final Thoughts?
Performance-wise, the game runs smoothly on PS5. The graphics are crisp, and I didn't encounter gameplay issues or frame rate dips. Overall, Rollerdrome is a well-rounded, incredibly fun, and immensely challenging but rewarding game. While the gameplay relies on being grindy and some of the narrative elements fall short, it still offers a highly enjoyable experience, especially for fans of action games.