Films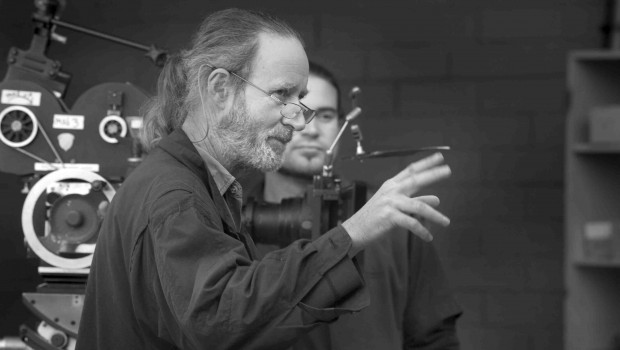 Published on April 17th, 2014 | by admin
Rolf de Heer's CHARLIE'S COUNTRY Official Selection for Un Certain Regard Cannes Film Festival
Rolf de Heer's CHARLIE'S COUNTRY Official Selection for Un Certain Regard Cannes Film Festival
Rolf de Heer's CHARLIE'S COUNTRY, starring the legendary David Gulpilil has been selected to screen in Un Certain Regard at the 67th Cannes Film Festival in May. Also starring Peter Djigirr (Ten Canoes actor and co-director), Luke Ford (The Black Balloon) and Gary Sweet (The Tracker), CHARLIE'S COUNTRY was filmed on location in the Northern Territory and will be released in Australia in July 2014 by Entertainment One.
CHARLIE'S COUNTRY is the fourth film from award-winning writer/director/producer Rolf de Heer to premiere in Official Selection at Cannes. His first two features to screen at Cannes, The Quiet Room (1996) and Dance Me To My Song (1998), both screened In Competition. In 2006 Ten Canoes screened in Un Certain Regard and was awarded the Un Certain Regard Special Jury Prize.
Written by Rolf de Heer and David Gulpilil as a collaborative project, CHARLIE'S COUNTRY stars Gulpilil as blackfella Charlie, who is getting older, and is out of sorts. The government's intervention is making life more difficult on his remote community, what with the proper policing of whitefella laws that don't generally make much sense, and Charlie's kin seeming more interested in going along with things than doing anything about it. So Charlie takes off, to live the old way, but in doing so sets off a chain of events in his life that has him return to his community chastened, and somewhat the wiser.
Speaking about the film's selection director/writer/producer Rolf de Heer said "This recognition from Cannes is very significant for the possibilities of the film in the marketplace. I am so pleased for David, for all his effort to be rewarded and for the chances of his best role now being seen not just at Cannes, but around the world".
CHARLIE'S COUNTRY could be considered the completion of a trilogy of films for Rolf de Heer with his friend of 14 years, David Gulpilil. They first met in 2000 when Rolf cast David in the lead role in The Tracker, set in the early days of European colonisation of Australia, which screened In Competition at the Venice Film Festival and was awarded the Special Jury Prize at the Valladolid Film Festival.
The pair next worked together with the community near David's traditional homeland, Ramingining, Arnhem Land, in creating Ten Canoes. The 'story within a story' was set in a time long before the arrival of colonial invaders and was the first film to be shot entirely in Australian Aboriginal languages, with Gulpilil performing an off-screen role as the storyteller. Ten Canoes was written by de Heer in consultation with the people of Ramingining, and directed by de Heer and Peter Djigirr who shared the 2006 AFI Best Director Award. After receiving the Cannes Un Certain Regard Special Jury Prize, Ten Canoes was selected for the Toronto International Film Festival and went on to become an Australian Box Office success and win the Best Film award at all three of Australia's national film awards, the AFIs, IF Awards and FCCA Awards.
CHARLIE'S COUNTRY is the 14th feature film directed by Rolf de Heer and 2014 marks thirty years since the 1984 release of his first feature film, Tail of a Tiger. Films by de Heer have been selected to screen In Competition multiple times at the world's leading festivals, Cannes, Berlin, Venice and Toronto. He has worked with, among many others, legendary musician Miles Davis (Dingo), Oscar® winning actor Richard Dreyfuss, internationally renowned circus street performer Mr Spin, and a live jaguar in the jungles of French Guiana.
For CHARLIE'S COUNTRY Rolf de Heer brought together long-time collaborators including Director of Photography Ian Jones ACS, Production and Costume Designer Beverley Freeman, Film Editor Tania Nehme, Sound Designers James Currie and Tom Heuzenroeder and Composer Graham Tardif.
CHARLIE'S COUNTRY was produced by Nils Erik Nielsen, Peter Djigirr and Rolf de Heer, Line Produced by Julie Byrne with Executive Producers Domenico Procacci, Bryce Menzies, Sue Murray, Troy Lum and Peter McMahon. Associate Producer is Frances Djulibing.
CHARLIE'S COUNTRY is a co-production between Vertigo Productions and Bula'Bula Arts Aboriginal Corporation. The film is presented by Screen Australia and Domenico Procacci and produced in association with the South Australian Film Corporation, Larrakia Nation Aboriginal Corporation and Adelaide Film Festival.
CHARLIE'S COUNTRY will be released nationally in Australia in July 2014 by Entertainment One.
Source: Entertainment One Media Release