Comics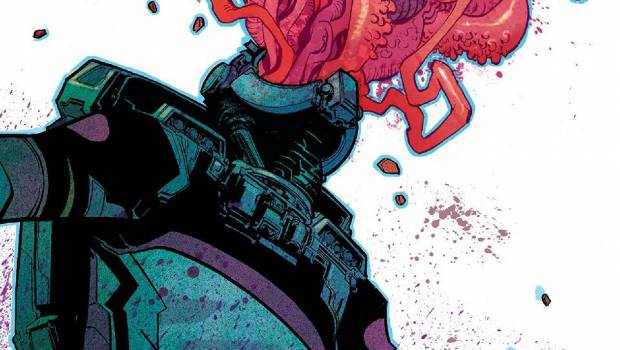 Published on June 16th, 2020 | by Sandro Falce
ROGUE PLANET #2 (2020) Advanced Review
Summary: The second issue of this new sci-fi horror title keeps the same energy as the last while expanding on a few characters.
Rogue Planet is the new sci-fi horror title from Cullen Bunn (Harrow County, Deadpool), Andy MacDonald (Batman, Loki) and Nick Filardi (Umbrella Academy). It kicked off with a bang last month, the first issue even scored a 5/5 review from myself, and it's about time to head back into deep space and check in with the crew of the salvage vessel Cortes.
The second issue picks up right where the opening chapter left off. This rather fast-paced issue cuts between a handful of Cortes' crew who are out investigating the barren planet they've come across, as well as the characters left onboard the ship.
Going into this issue, I was hoping we'd get a bit of character development. The first issue was a brilliant start to this story, however it didn't do too much to expand on any members of the crew. Thankfully, the creatives behind this book seem to be on the same page and have included some small tidbits of character information in this issue to help you relate to particular crewmembers.
Once again, the art is phenomenal. The ugly landscape of the planet looks just as empty and uninviting as last time, and the various fleshy creature designs are just as grotesque. There's some fun new alien ideas introduced here as well which are sure to result in some intense sequences in later chapters.
The issue does feel a bit quick, I managed to get through it in under 10 minutes, but that isn't really a criticism. If you're like me and were hooked in with the first issue, this is a must buy.
Rogue Planet #2 is released June 24th via Oni Press.