Events
Published on July 4th, 2014 | by admin
The Rocky Horror Picture Show Review (Melbourne Australia 2014)
Summary: The Rocky Horror Picture Show will leave you dancing down the street as you sing the classic songs of Richard O'Brien.
The Rocky Horror Picture Show
Production: Musical
Venue: Comedy Theatre Melbourne until July 13
URL: http://rockyhorror.com.au/
Reviewer: James Wright
Review Date: July 2014
They're baaaaack! The Rocky Horror Picture celebrates its birthday and comes back to Melbourne Australia for another brilliant season… albeit a short one!
Craig McLachlan gives one of this best performances to date as that sweet transvestite Dr Frank'n'Furter in the raunchy musical, The Rocky Horror Picture Show that is currently being performed at the Comedy Theatre in Melbourne Australia. With some extraordinary costumes, pumping music and some great dancing routines, the entire cast of The Rocky Horror Picture Show truly deliver an outstanding performance as they channel this strange assortment of colourful characters and classic songs.
The Rocky Horror Picture Show is truly a modern institution and considering that this is the 40th anniversary of this amazing show, it has really stood the test of time with its humour, seductive costumes, catchy musical tunes and all out madness and fun as you are drawn into the world and madness of the enigmatic Dr Frank'n'Furter.
The story of The Rocky Horror Picture Show revolves around a loving couple named Janet Weiss (Christie Whelan Browne) and Brad Majors (Tim Maddren) who become stranded on a cold and rainy night during a trip to see their old college professor. There only option is to venture to a nearby castle that is owned by the crazy Dr. Frank'n'Furter. What will the cost be to Janet and Brad?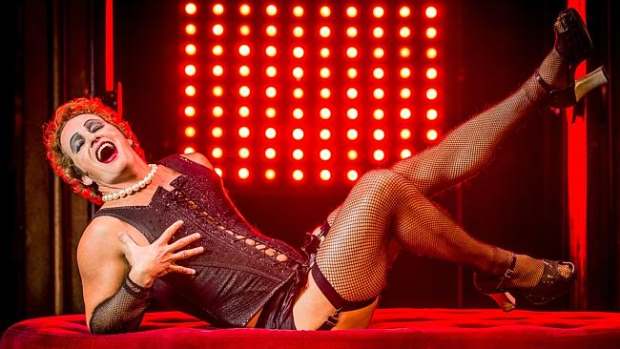 As a result, these two innocent love birds are taken on an amazing journey of science experiments, aliens and all sorts of other bizarre activities that leaves them with an experience that they will never forget… not to mention the audience as well! As Janet and her fiancé become drawn into this strange castle, they are tempted by the overtly sexualised characters that they meet as they are seduced and their normality turns into something weird which really helps draw you into this spectacular musical.
Besides McLachlan who is brilliant as the star, we also have the beautiful Erika Heynatz who plays the sexy Magenta and their man servant Riff Raff who is played by Kristian Lavercombe that both give two spectacular performances. Christie Whelan Browne is also great as Janet who begins quite innocent and eventually turns into this vixen like character. However the Rocky Horror Picture Show is all about the music and when the singing starts, it's really hard not to jump up and start dancing as hits such as Time Warp, Sweet Transvestite, Going Home and Touch-a Touch-a Touch Me envelope the theatre with their memorable lyrics and upbeat music.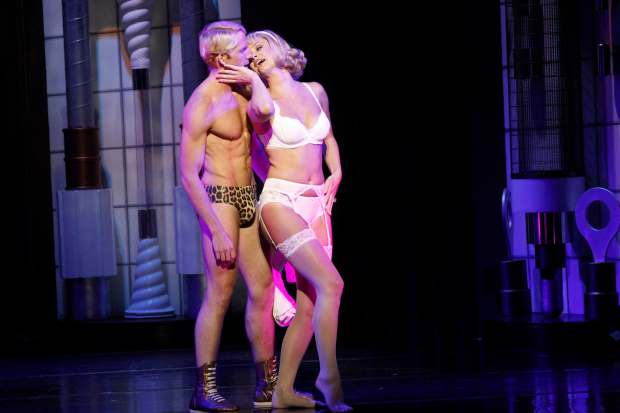 Musical director Dave Skelton should also be commended on the outstanding job he does with the music which really takes the show to a totally new level. Choreographer Nathan M Wright successfully creates some of the best routines that I've had the pleasure of seeing in a musical that not only compliments the original but puts a modern 21st century twist on the dances. All in all, this is one of the best interpretations of The Rocky Horror Show.
Final Thoughts?
The Rocky Horror Picture Show will leave you dancing down the street as you sing the classic songs of Richard O'Brien. Kudos to the stars, crew and those behind the scene who revolutionise The Rocky Horror Picture Show for both fans and newcomers alike. Wow… what a show!
Highly Recommended!