Events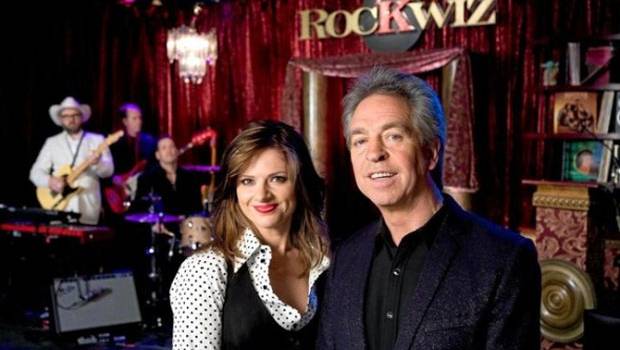 Published on July 21st, 2018 | by Curtis Mayfield
RockWiz Salutes New York Review (Melbourne 2018)
Summary: RockWiz Salutes New York is a salute to the NYC music scene that as a result is a major victory for all music lovers
New York City has many claims to fame. Ray's Pizza. Ninja Turtles. Superhero origin stories. The birthplace of hip-hop and punk rock. The Big Apple has provided a foundation for some of the world's biggest names in music and SBS quiz show RockWiz have taken on the role of celebrating these talents. RockWiz masters Julia Zemiro and Brian Nankervis have taken their game show/musical performance hybrid out of the dusty basement of SBS studios and converted the wonderful and funny event into a stage show at Melbourne Art Centre's State Theatre. The fan base for such an event is made up of a majority of rocking baby boomers with silver tops and bright coloured floral shirts that shine almost as bright as the performers on stage.
All corners of NYC music culture were covered from an Australian perspective with Tom Burlinson's spot on rendition of Sinatra's 'New York, New York' to L-Fresh the Lion's take on hip-hop classic 'The Message'. Taking the charm, wit and (above all else) the fun of the TV show, Zemiro, Nankervis and co have delivered everything and more that fans of the show love. The spontaneity of having the answers to these musical brainteasers being performed by a mix of talented beings is both super genius but somehow so simple too. The high turn over of acts and segments of the show make the 3 hours of performances and game show antics fly by.
If she hasn't proven it already, Zemiro triumphs as the glamorous and self-deprecating host of all this magical madness. Her wit and fashion sense is untouchable as she glides through stuff ups and cracks jokes all at the expense of herself and the contestants. Sassiness and goofiness can make a show a lot more fun and man does Zemiro know this. With contestants being a mix of mere mortals and famous musicians (hey remember Super Jesus?) there's a guarantee of slip ups and silly answers that Zemrio lovingly doesn't let slide without a couple comical jabs or two. And just like the TV version of the show everyone is there just to enjoy themselves and talk about rock music.
By the time the second act started the Friday night crowd of stifled middle-aged fans were no longer pacified by the hassles of the working week as they called out the answers before the contestants could answer but really, who could blame them? After a few shirazes it really does feel like you're watching this fantastic stage show from the comfort of a living room. Reminiscing on the past (especially with something as subjective as music taste) does come off a little tragic but both the show and the people running it don't take themselves too seriously which adds up to a whole lot of fun and nostalgia. But the show has moments of heartfelt performances with the incredible Alma Zygier baring her soul during a beautifully vulnerable performance of 'Maybe This Time' that crushes Liza Minelli's original. With a show that's packed with all the trimmings of a Broadway show (showgirls, full band, amazing singers) RockWiz's salute to the NYC music scene is a major victory for all music lovers.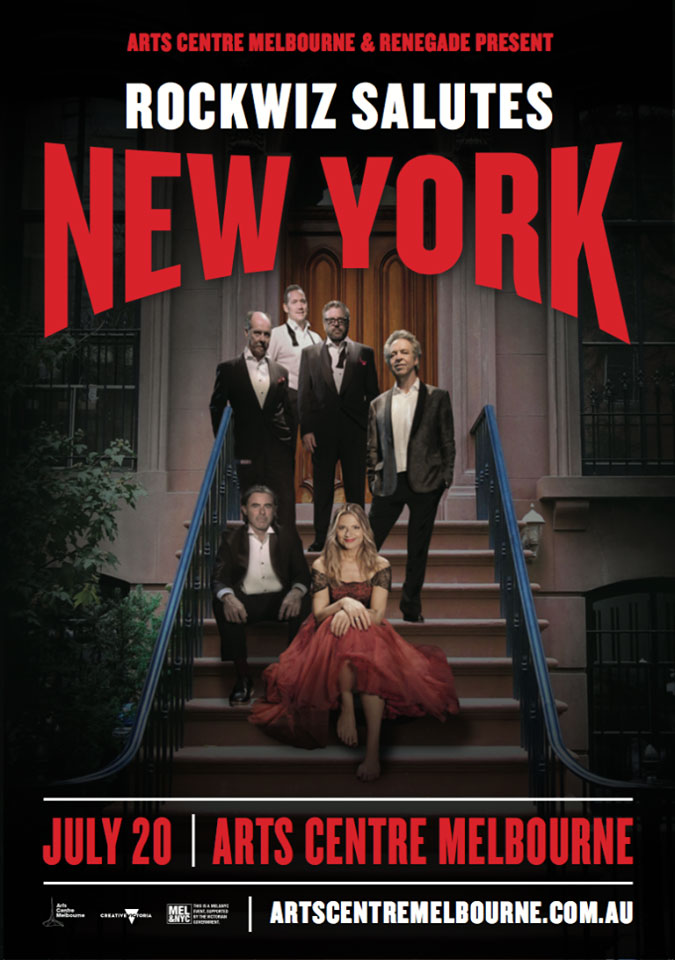 For more information, please visit https://www.artscentremelbourne.com.au/en/event-archive/2018/mel-nyc/rockwiz and https://www.facebook.com/pg/RocKwizOfficialpage