Events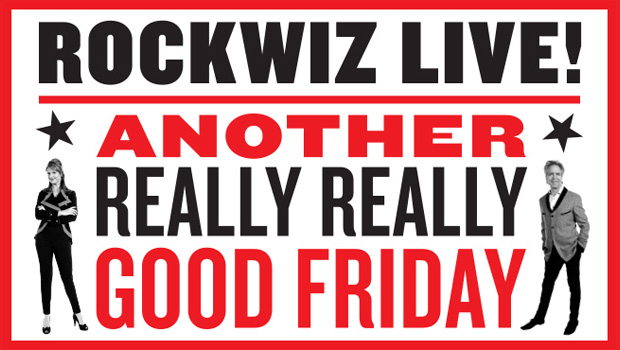 Published on April 15th, 2017 | by Andrew Bistak
RocKwiz Live Another Really Really Good Friday Review
Summary: RocKwiz Live Another Really Really Good Friday is the perfect music variety show that is filled with killer comedy, fun quiz questions and music to soothe the savage beast!
The hilarious team of RocKwiz return to the Arts Centre Melbourne for another hilarious and jam packed music and quiz spectacular as hosts Julia Zemiro and Brian Nankervis are joined by Kate Ceberano, Billy Bragg, Mike Thomas, Kylie Auldist, Hailey Cramer and comedians David O'Doherty and Anne Edmonds to give you the best Good Friday night ever! So as the audience slowly make their way into Hamer Hall at the Arts Centre, co-host and quiz scorer Brian Nankervis warms the audience up by throwing 'Easter eggs' into the crowd and then launches into a Beatles song naming concert on stage in order for one lucky audience member to become the Easter Bunny stand-in for Dugald which was won by 14-year old ballet dancer Wilson.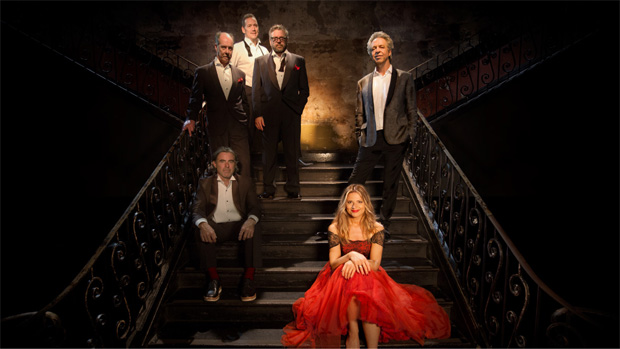 So as the awesome musical and comedic guests made their way to stage, Julia Zemiro played the perfect cheeky host as she unleashed her highly amusing wit on the audience that had a slight Easter vibe to it (e.g. Catholicism, boiled cod). So if you love the TV shows, RocKwiz Live is equally as enjoyable, however there is an element of unpredictability with the live show such as Julia being surprised by partner Carsten Prien who delivered a gigantic bouquet of flowers to her on stage to celebrate her birthday. So as I digress, RocKwiz Live Another Really Really Good Friday is the perfect variety show for a night out (especially on Good Friday) and just like the TV series, it has a perfect balance of comedy, music and quiz show antics as these guests let their hair down for the night.
Singers Kate Ceberano, Billy Bragg, Mike Thomas, Kylie Auldist and Hailey Cramer delighted the audience with both original songs and covers that was not only flawless but sounded magnificent in Hamer Hall. A few standout songs included the moving folk song Moonlight Special (Lead Belly) by Billy Bragg and Mike Thomas about Sugar Land Prison to an excellent rendition between Kate Ceberano and Billy Bragg of a cover from The Cure. Also behind these amazing singers was the RocKwiz band that included Peter Luscombe, James Black, Mark Ferrie and Ashley Naylor who were equally as brilliant.
However Hailey Cramer was definitely the stand-out for the night who brought perfect harmonies and soul to her performance. Then you have the highly amusing comedians David O'Doherty and Anne Edmonds who also performed some original songs, with one being about Life and the other about piling too many items in a basket while shopping, while single. Their stand-up routines were quite hilarious and given that it's the Melbourne International Comedy Festival, they really brought their A-game to RocKwiz. All in all, it was a fantastic night but there is one sad element about RocKwiz is that SBS may put the show to 'rest' this year so if you love the series, e-mail comments@sbs.com.au to politely let them know not to cancel RocKwiz this year!
Final Thoughts?
If you're looking for a great night out, check out RocKwiz Live and for more information, please visit http://rockwizlive.com.au.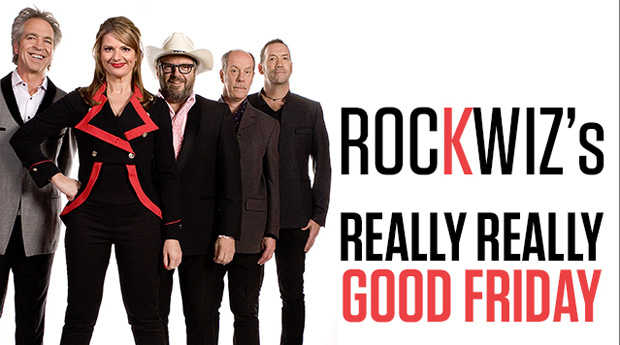 For more shows at The Arts Centre Melbourne, check out https://www.artscentremelbourne.com.au/whats-on