Hardware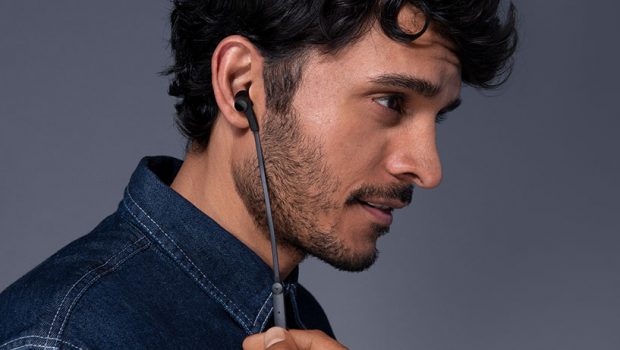 Published on November 9th, 2019 | by James Wright
ROCKSTAR Headphones with Lightning Connector Review
Summary: The ROCKSTAR Headphones with Lightning Connector provide some great value for money, including decent audio for those on the go!
Designed for iPhone and iPad users who have access to the lightning connector, the ROCKSTAR Headphones from Belkin offer some great audio features at a very affordable cost. While they look like humble headphones, the ROCKSTAR Headphones with Lightning Connector not only offer good clear audio but include water-resistance and noise-isolation technologies to ensure this device can literally be used anywhere in your life.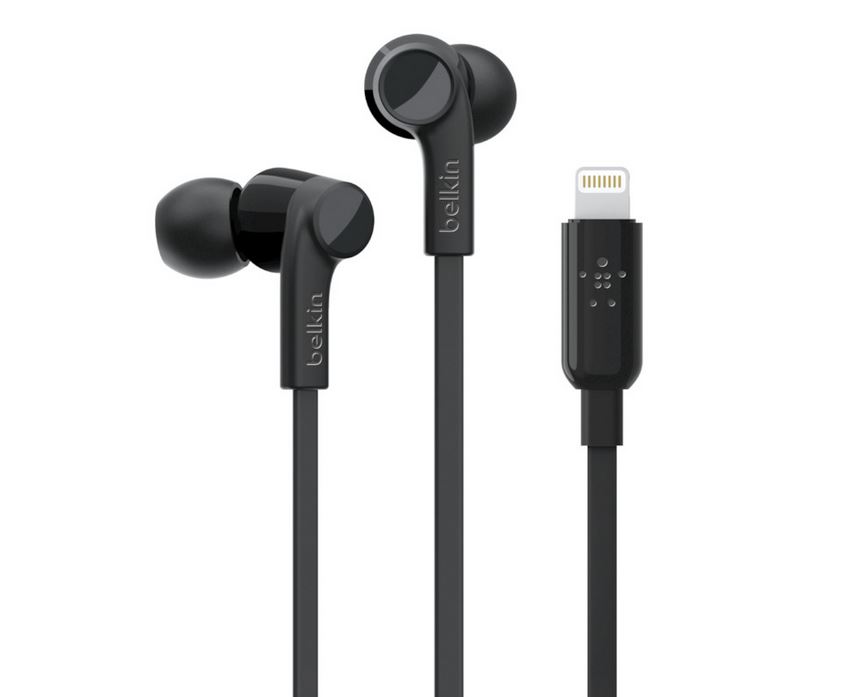 Package Contents
– ROCKSTAR Headphones with Lightning Connector
– Silicone ear tips, size S, M, L
THE ROCKSTAR headphones are also a lightweight product with a long (& tangle-free) cable length of 112cm or for those still living under the "Imperial Order", 44 inches with three different sized silicone tips. It even has cable management in order to fine-tune it for your needs, including access to the built-in audio.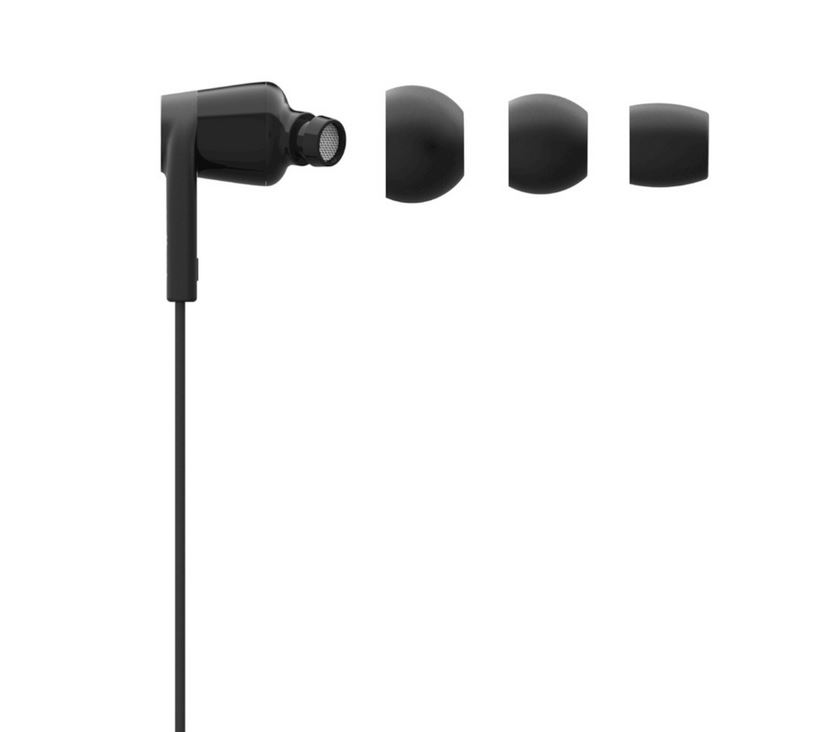 According to Belkin by fitting the right sized ear tip, this acts as noise isolation in order to provide better audio quality and also, is more comfortable when you have the right sized tip. In relation to its design, the ROCKSTAR headphones do feel quite sturdy and as they are water resistance, this allows you to use them at the gym or even if it's raining outside.
To navigate this audio device, there is a multi-control button which allows you to take phone calls, pause/skip & play music and adjust the volume. Although a little fiddly initially, we did find the controls relatively intuitive. In terms of audio quality, the ROCKSTAR produced good levels, including bass, although they can be a little "tinny" at times. The microphone worked well and we had no issues whatsoever with it.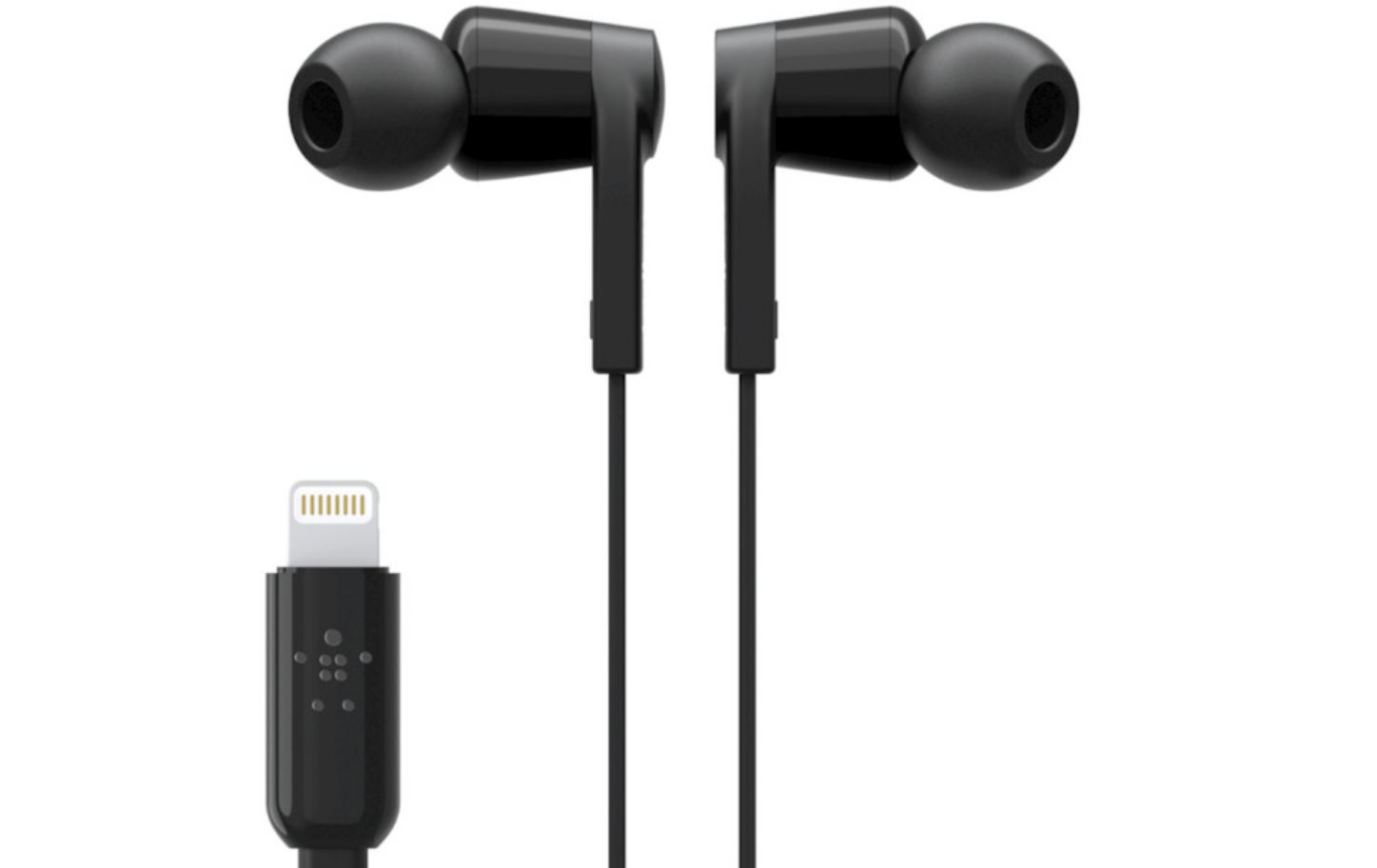 Final Thoughts?
The ROCKSTAR Headphones with Lightning Connector is a great little audio product for your Apple devices that simply plugs into the lightning connector. For the most part, audio quality is good with good mids and highs.