Comics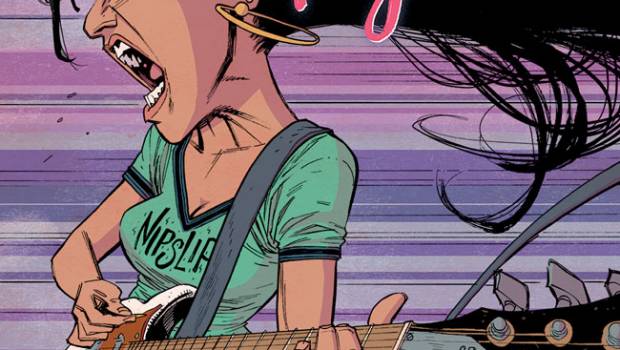 Published on October 17th, 2020 | by Admin
ROCK OUT TO THIS RYAN OTTLEY COVER FOR GETTING IT TOGETHER #2
Fans will want to get their hands on this electric cover by Ryan Ottley (Amazing Spider-Man, Invincible) with colors by Mx. Struble, for the upcoming Getting It Together #2 by Omar Spahi, Sina Grace, Jenny D. Fine, Mx. Struble, and Sean Konot. It is slated to hit stores from Image Comics this November.
"As Ryan's former editor on Invincible, I know that his imagination is boundless and that we as fans have only seen just a tiny peek at what he's capable of," said Grace. "When Omar and I decided to continue inviting friends to contribute variant covers, I knew that Ryan would surprise us… and wow, he did not disappoint!"
Is it really possible to be friends with your ex? In Getting It Together #2, Sam and Lauren try to work things out while Jack dives deeper into dating apps, which brings more surprises from his past than he expected. Meanwhile, Lauren's band Nipslip gets an offer they simply can't refuse. You won't wanna miss this oversized, joyously melodramatic issue, including a bonus, Jack-centric side quest!
Getting It Together #2 (Diamond Code SEP208240) will be available at comic book shops on Wednesday, November 11.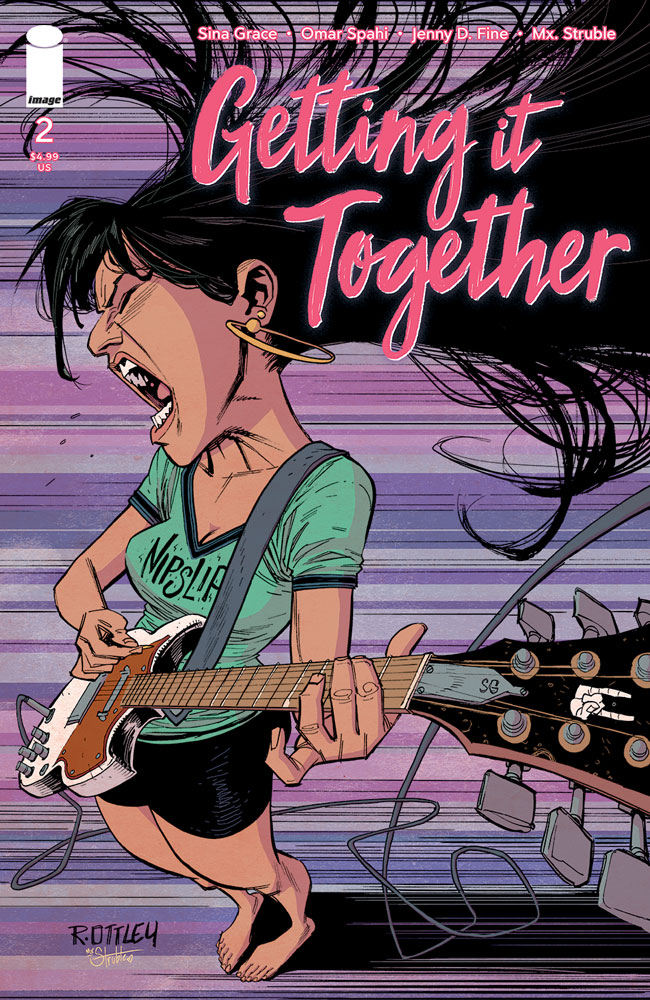 Getting It Together #2 will also be available for purchase across many digital platforms, including Amazon Kindle, Apple Books, comiXology, and Google Play.