Hardware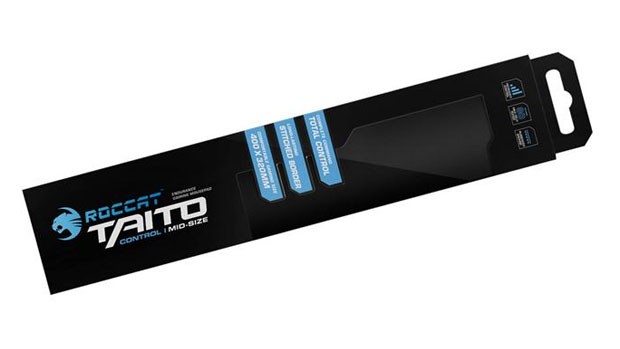 Published on July 26th, 2015 | by Tony Smith
Roccat Taito Control Endurance Gaming Mousepad Review
Summary: The Roccat Taito Control Endurance Gaming Mousepad gives gamers a smooth surface for their virtual battles
Over the last few years, gaming mousepads have become more popular and opposed to mainstream mousepads, they do offer some additional bonuses to gamers that include increased space and improved control.
Sure, some people may say these bonuses are quite slight but having used gaming mousepads for the last couple of years, they definitely do improve your gaming experience and Roccat have sent us their latest product, the Taito Control Endurance Gaming Mousepad which is a mid-size product that measures at 400 x 320mm.
FEATURES
TOTAL CONTROL SURFACE
provides steady, smooth mouse action
HEAVY-DUTY STITCHED BORDER
prevents fraying over long-term use
COMFORTABLE GAMING SIZE
400 x 320mm with a thickness of 3.5mm
RUBBERIZED BACKING
provides excellent grip and no-slip security
 LONG LIFE MATERIAL
rugged, stress-resistant build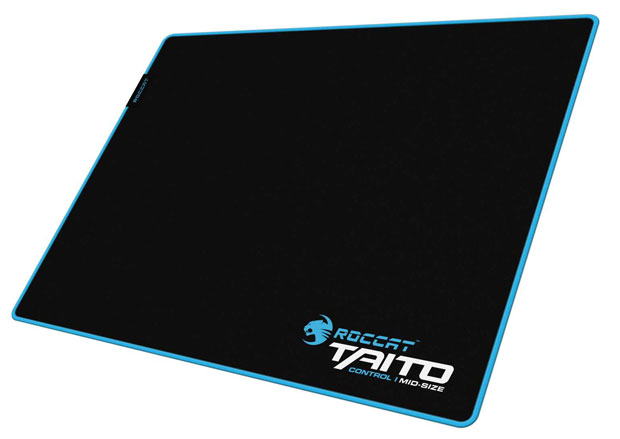 Well packed by Roccat, the first thing that you notice about the Taito Control is the quality of the gaming mousepad that not only feels quite heavy but the material used is quite smooth with the back made from rubber to ensure that it doesn't slip while gaming.
The Taito Control also has a thickness of 3.5mm which definitely helps in the overall design as it doesn't move around at all. It also has a stitched border for additional longevity and the Taito Control surface is a smoother texture than regular cloth mousepads which as mentioned, means a better surface for your mouse.
Personally I feel that mid-size gaming mousepads are the best as they are not too big for your desk and the 40 by 32cm gives you enough real estate for your mouse that is perfect for those bigger monitors. I tested this title product on a variety of games that include StarCraft, Diablo and Call of Duty.
Although this was designed for gaming, the additional control of your mouse is also ideal for programs like Adobe Photoshop or general Windows use which just gives you that additional layer of accuracy. Another highlight for me is that the material on the front is quite comfortable so resting your wrist on the mousepad feels quite nice.
Final Thoughts?
After using this product for just over 2-weeks now, I must admit that I cannot fault this mousepad which boasts a smooth surface for gaming and the rubberised backing ensures that it doesn't slip or slide over the desk. So if you're looking for an extra edge while gaming, then the Roccat Taito Control Mid-Size Gamepad may be the solution.
Check it out!