Hardware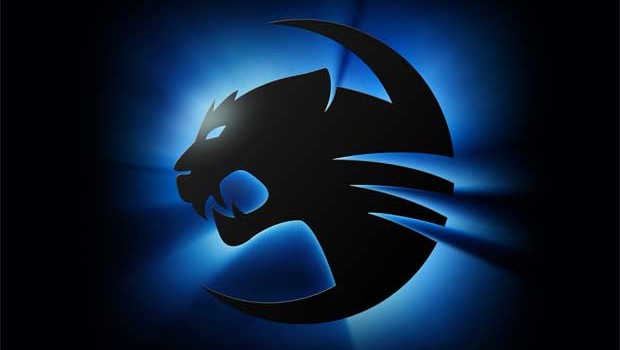 Published on March 10th, 2017 | by admin
ROCCAT® launches innovative new technologies in Australia
Check out ROCCAT's awesome new line-up of products for 2017!
Sydney, 10th March 2017 – ROCCAT® is taking gaming to a whole new level with its new innovative technologies and products.
Owl-Eye is the exciting new 3361 series optical sensor from Pixart which has been modified to the high and exacting standards of ROCCAT. Its feeling is what makes Owl-Eye so special. It translates mouse movements on screen with 1:1 accuracy. The sensor provides a level of control so natural and innate that it totally bridges the gap between user and game. Owl-Eye is available in three mice, suiting every type of gamer.
First up is the ROCCAT Leadr, the world's first wireless gaming mouse that truly delivers the performance of a wired device. It offers zero lag and virtually zero latency as well as consistent tracking and pinpoint precision. With a charging dock and top-up cable for uninterrupted gameplay, wireless gaming is no longer a handicap.
The second product featuring Owl-Eye is the Kone EMP. It combines the superior ergonomics of the Kone, one of the most iconic gaming mice ever built, with the exceptional Owl-Eye sensor, to create a powerful weapon for gamers with medium-to-large sized hands.
The third mouse to be released by ROCCAT is the Kone Pure 2017. It delivers the Kone experience to gamers with slimmer hands.
Weighing in at only 88 grams, it also boasts the relentless Owl-Eye sensor, making the revamped Kone Pure a force to be reckoned with.
The ROCCAT Kone EMP is now available for pre-order at Scorptec Computers for AUD$139.95, while Leadr and Kone Pure 2017 are going to be launched in April 2017.
We at ROCCAT understand, that a peripheral can't stand on its own, which is why we deliver a whole gaming eco-system. With our patented Force FX technology, we re-imagined keyboard input to provide a whole new level of control. By employing a special chemical layer which modifies electrical conductivity beneath the QWEASD keyzone, our engineers have found a way to allow pressure-sensitive input on a rubberdome keyboard. We have implemented this technology in the Isku+ Force FX, which is the successor of the highly acclaimed and best-selling Isku FX – without raising the competitive price-point.
The ROCCAT Isku+ Force FX is available for pre-order at Scorptec Computers for AUD$159.95.
The ROCCAT Cross replaces the need for separate headsets on PC, console or mobile device. The Cross is the multi-platform over-ear stereo gaming headset that is with you everywhere. This headset features large 50mm neodymium magnet driver units, which ensure studio-grade sound. The earcups as well as the drivers are perfectly aligned to the ear, providing maximum comfort and top immersive sound experiences everywhere you go. Cross delivers superior audio quality, not only in games, but also in music, film and voice communication.
Cross sets a new standard in terms of style and comfort in terms of gaming audio. It is an on-trend headset with an understated black design. It provides a snug fit thanks to memory foam earpads that adapt uniquely to each wearer, which provides a new level of comfort. Also, at only 185g in weight, it is over 70g lighter than competing headsets in the same class.
In order to provide a fluid multi-platform experience, the ROCCAT Cross comes complete with dual microphones, one designed for PC and one designed for mobile use. While gaming on PC or console, choose the boom-arm mic for superior voice communication quality. While out and about, use the discreet and unobtrusive in-line mic.
The ROCCAT Cross is available at EB Games for AUD$129.95.
A gaming setup wouldn't be complete without a superior mousepad. The Taito 2017 is the cloth mousepad that doesn't sacrifice on speed or control. It sports an electric ROCCAT® blue rubberized underside for superior grip and style. Its one-of-a-kind, heat-blasted Nano Matrix surface gives you maximum glide and pinpoint control. Perfect consistency, every time. The latest generation Taito XXL has an optimum 3mm thickness and measures in at a massive 900mm X 330mm. The Taito XXL is now available for pre-order at Scorptec Computers for AUD$42.95.