Hardware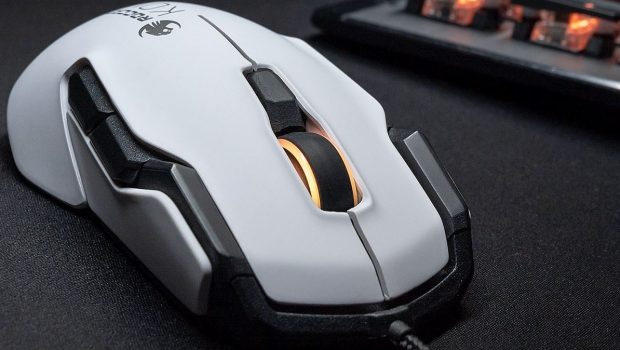 Published on May 24th, 2019 | by Tony Smith
Roccat Kova Aimo Review
Summary: The Roccat Kova Aimo zooms along as a gaming mouse!
It's been awhile since we reviewed a Roccat gaming product and it's great to know that they are still on their A-Game. This time we're checking out their very versatile and speedy gaming mouse, the Roccat Kova Aimo that has been fine-tuned for gamers. However before we jump into our review, let's see check out the official blurb and stats from Roccat themselves…
The Kova AIMO features a versatile yet ergonomic shape which makes it perfect for left- and right-handed gamers alike. With immersive AIMO illumination in 16.8 million colors and intuitively positioned quick-fire top buttons, it's as stylish as it is effective.
Sensor
Pro-Optic Sensor R6 with up to 7000dpi
1000Hz polling rate
20G acceleration
General
1ms response time
12-bit data channel
50MHz Turbo Core V2 32-bit Arm based MCU
512kB onboard memory
Dimensions
Height: 3.8 cm
Width: 6.6 cm
Length: 13.1 cm
Weight: 99 g
Compatibility
System requirements: USB 2.0 Port, Internet connection for driver installation
Operating system: Windows® 10, Windows® 7, Windows® 8
Well packed from Roccat, the first thing we noticed about the Kova Aimo was its professional design that felt quite sturdy and more importantly, good placement of buttons. It's also an ergonomic product and can be used by both left and right handers, including those blessed with ambidexterity! Furthermore, it feels good in your hand and it's quite lightweight which lets it slide well on your mouse pad or desk. Buttons are easy to press with just enough click to let you know when you have pressed it which is definitely needed when the battle takes a turn for the worst.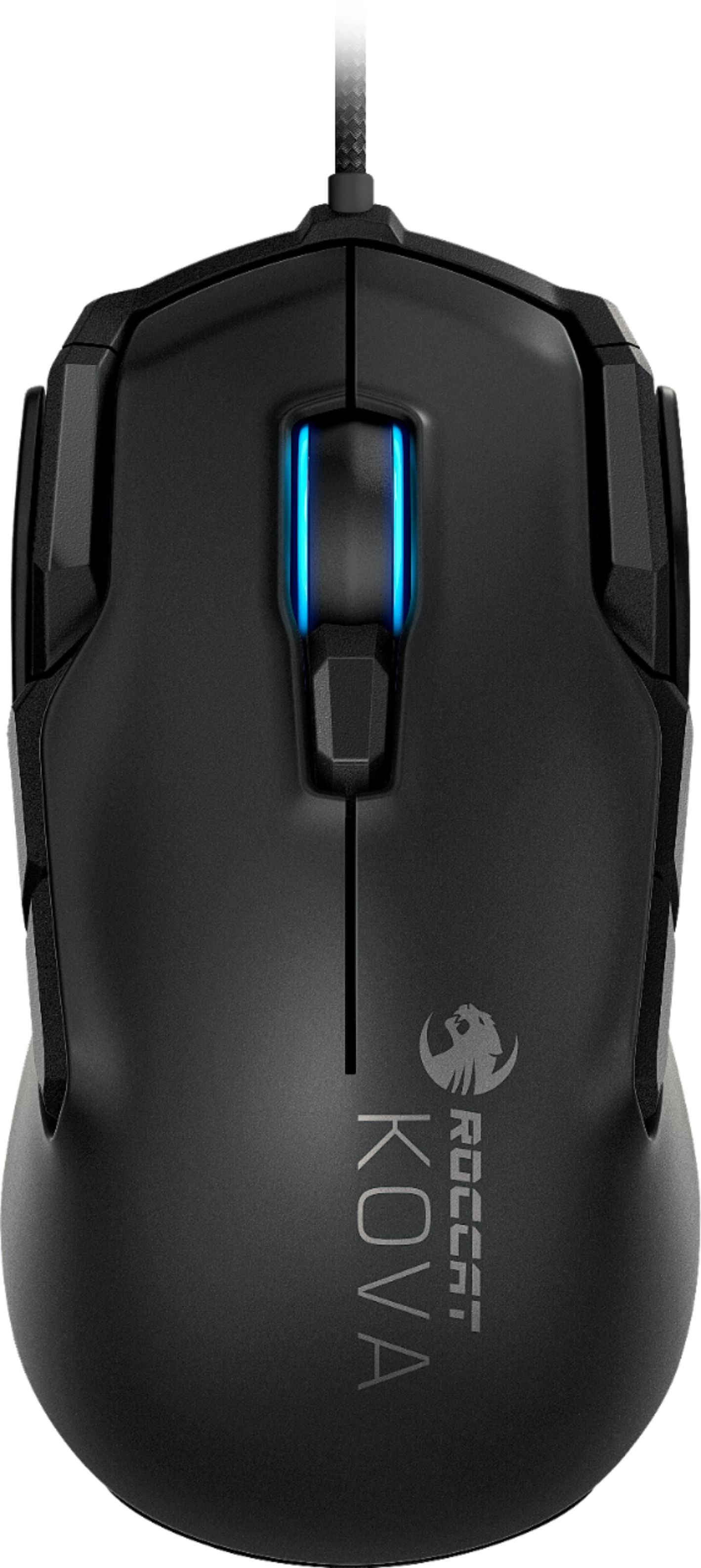 While aesthetically it looks like a gaming mouse, Roccat add RGB LEDs to add even more gamer style which light up like a decal underneath a Japanese sports car. For the most part, installation is non-existent and you simply plug the long and high quality braided USB cable into your PC and presto, Windows 10 will automatically detect the Roccat Kova Aimo. However in order to maximise this mouse, you do need to install the Roccat Swarm software which allows you to fine-tune the product. Although the app is easy to navigate, it is a little clunky but we found this with most software used to tweak gaming mice and keyboards.
Given that, the Roccat Swarm app allows you to tweak all sorts of settings such as the DPI (250 to 7000), click speed, button assignment and profiling which are just some of the functions this software gives the user. Needless to say, if you're heavily into MMO's or first person shooters, the Roccat Swarm software package is a must app to be installed that really allows you to fine-tune the Roccat Kova Aimo for your gaming style.
We also tested the mouse on a variety of gaming titles that include Battlefield V, Fortnite, Civilization V and Overwatch which all worked extremely well with this mouse. The responsiveness is excellent and with the ability to tweak and assign additional buttons to your games definitely increase the scope of what you can do courtesy of the features.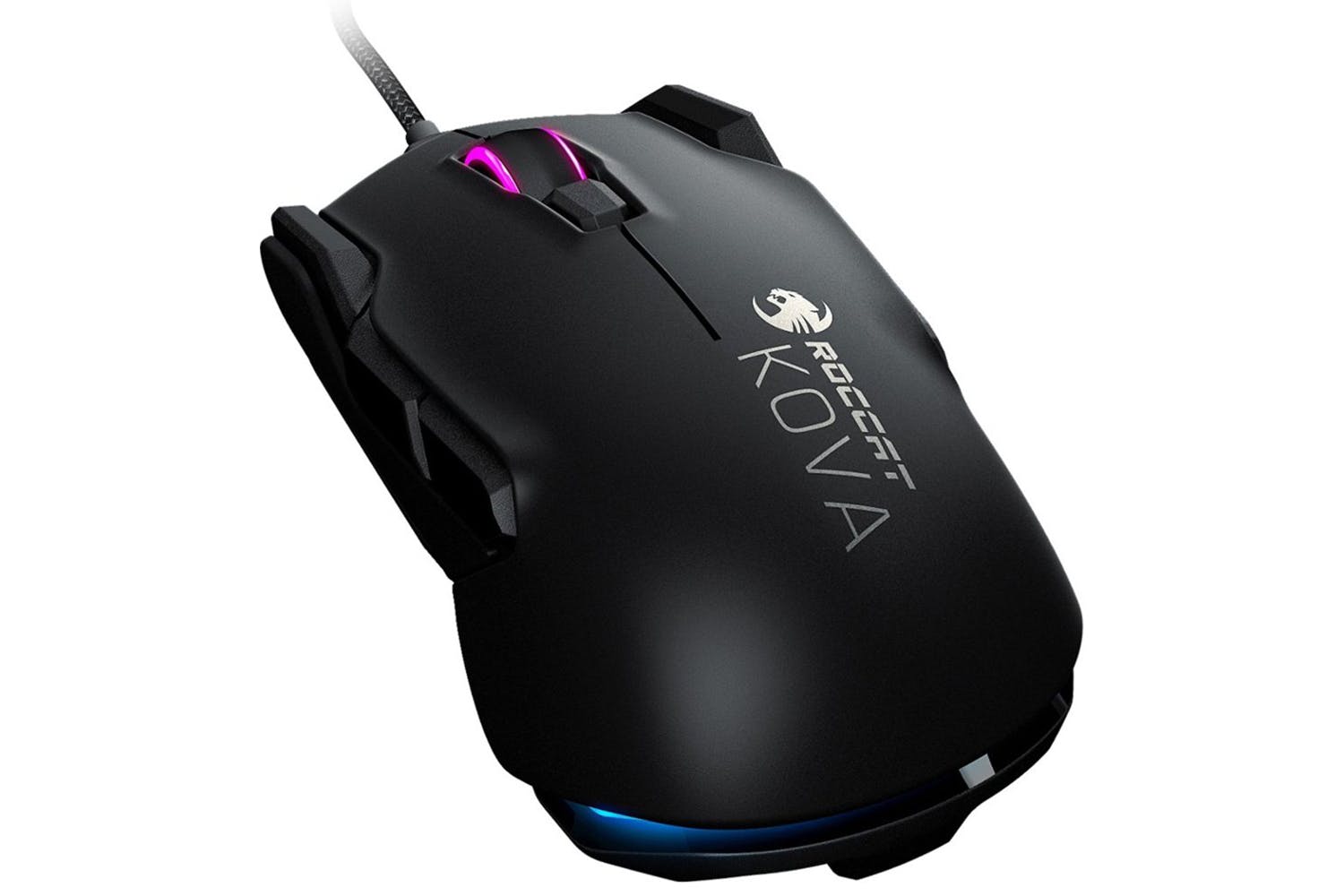 Final Thoughts?
In conclusion, the Roccat Kova Aimo ticks all the right boxes when it comes to a universal gaming mouse that can be used with all gaming genres plus it works well as a standard PC mouse or surfing the net. The highlights for us was the professional build quality, additional buttons and tweaking of the Roccat Kova Aimo through the software and that it can be used by both left and right-handed gamer that in the end makes it an affordable and good mouse if you're looking to upgrade.