Hardware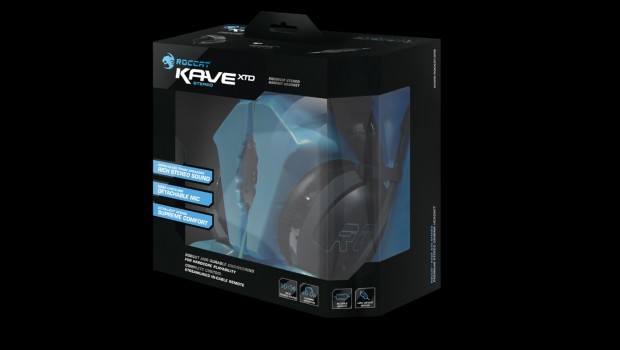 Published on February 2nd, 2015 | by admin
Roccat Kave XTD Stereo Headset Review
Kave XTD Stereo
Product: Gaming Headset
Company: Roccat
Audio: Stereo
Price: $139.95AUD (Feb 2015)
Reviewer: Peter Bourke
Aimed at the consciousness budget gamer, Roccat have released their new Kave XTD Stereo headset which sits below their 5.1 surround sound model. Nonetheless it still boasts some decent gaming features that include two 50mm drivers, a noise cancelling microphone and a headset that has been designed for comfort which also looks the part with its military inspired look. Although I do question the inclusion of baby blue!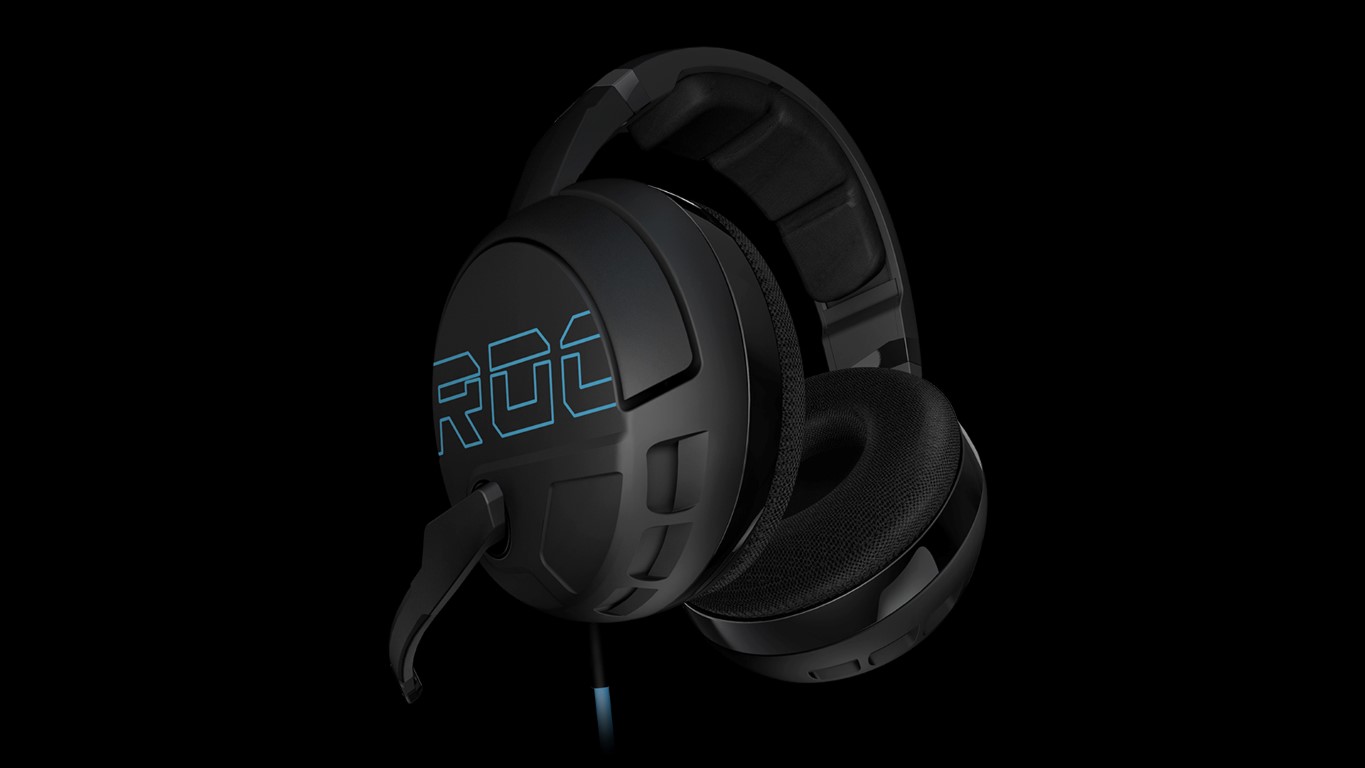 In terms of its appearance, it's a well created gaming headset that feels quite sturdy, is comfortable to use and has a streamlined in-cable remote for easy access to your audio controls when the action heats up on the battlefield. Another highlight of the Kave XTD Stereo is that it's quite lightweight to wear which is a bonus for extended gaming sessions and weighs in at just 305 grams.
FEATURES
RICH STEREO SOUND
with 2x50mm ultra-clear speakers
ROBUST ENGINEERING
ultra-durable for hardcore playability
STREAMLINED IN-CABLE REMOTE
for total audio control at your fingertips
NOISE-CANCELING MIC
rotatable and detachable
SUPREME COMFORT
high-comfort, low-weight design
KILLER DESIGN
ROCCAT™ blue motif and cable
As the Kave XTD Stereo only boasts two channels, it is an analogue headset that supports two 3.5mm jacks for both audio and microphone. Apart from using this product on a PC or Mac, it supports any other devices that have a 3.5mm connection such as the PlayStation 4, Galaxy S5 or even an iPad.
Well packaged, the Kave XTD Stereo headset comes with a quick-installation guide and removable microphone. Using the headset for the last week now and as mentioned, it is quite comfortable to wear thanks to its soft padding on both the earcups and headband.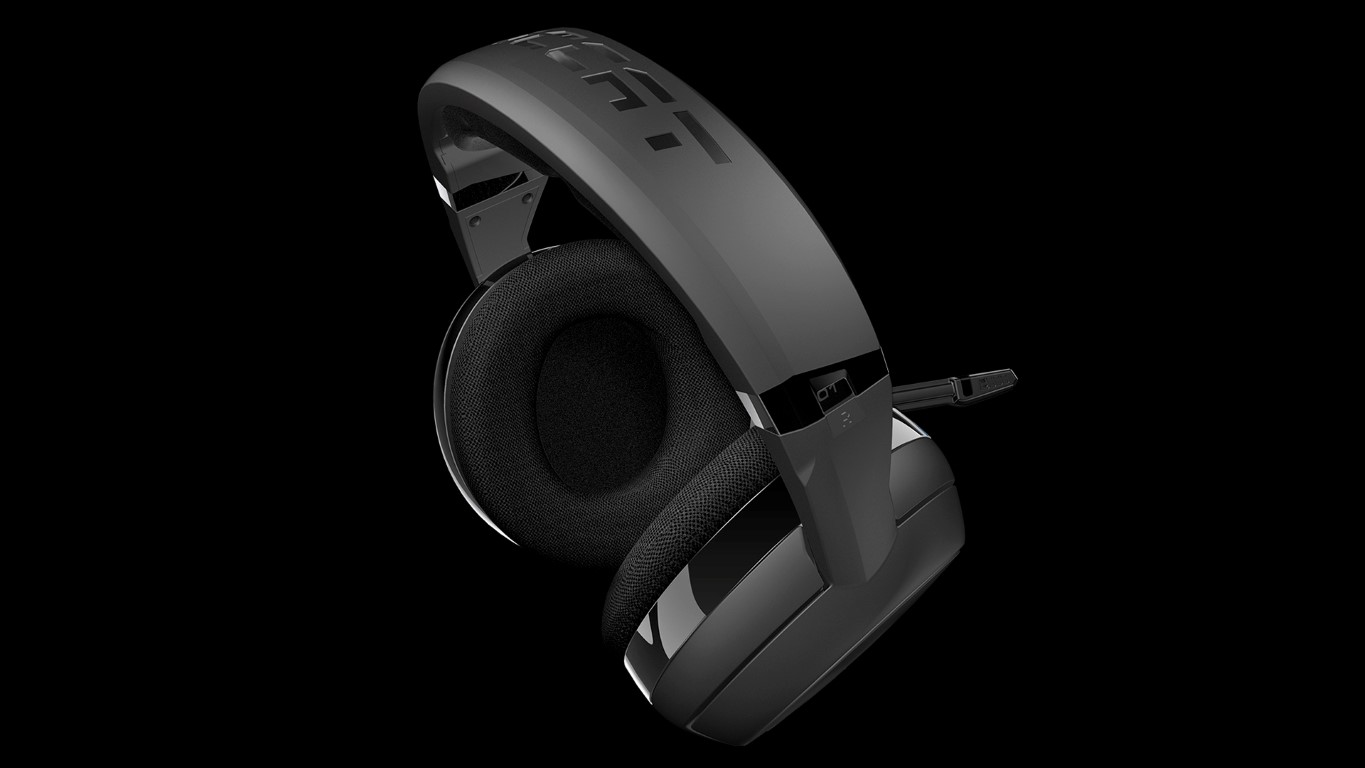 With that said, the earcups are quite large so no matter what your head size, the Kave should fit most people without any issues. Given the price of the headset, I'm also glad that Roccat have decided to include a removable microphone which can also be adjusted by the user to suit their own needs. The microphone even boasts noise cancellation technologies which does work well and it produced clear voice to my fellow gamers.
Another important aspect of the Kave XTD Stereo is the in-line remote which gives the user easy access to the controls of both the audio and the microphone. I do like the inclusion of a volume wheel which makes controlling the audio quite easy plus the very handy mute switch which is on or off.
The cable that comes with the headset is quite long and measures at a whopping 2.5 metres which definitely allows you to extend your gaming area and is great for lounging on the couch listening to music. As a clever gesture from Roccat, they have made the cable tangle free which is definitely a bonus. So whether you want to be close to your gaming rig or a little further away, the 2.5 metre cable is a good choice.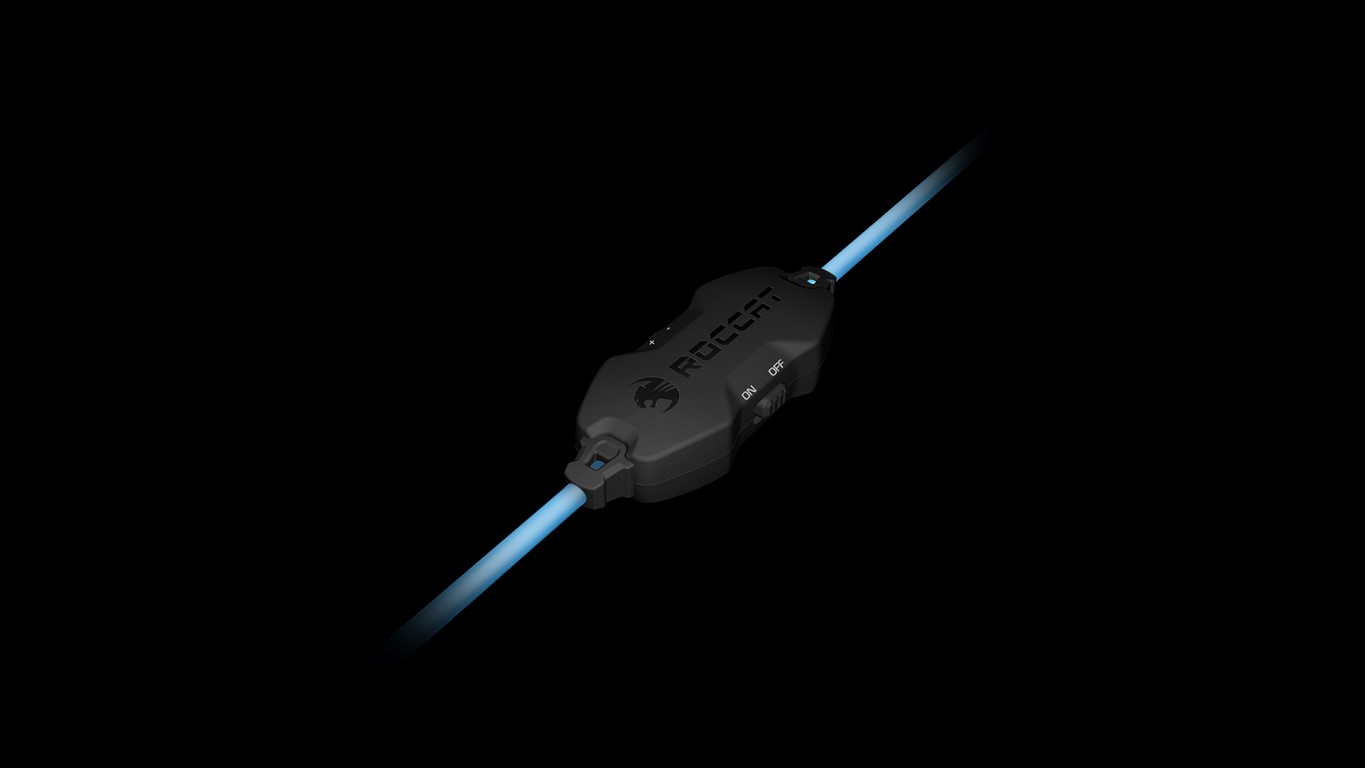 I tested the headset on a variety of games that included Call of Duty Advanced Warfare, the rebooted Tomb Raider game and Starcraft II. Although the headset is just stereo, the 50mm neodymium magnet drivers does a decent enough job at creating the sound within the earcups and these games sounded as they should, especially when the action commenced.
Surprisingly the bass is quite loud and for the most part, the sound was relatively clear and distorted free plus which boasted some good midrange quality. Movies produced some good levels as did listening to a variety of music that included Taylor Swift's new CD plus the Broadway version of the Lion King.
However on a few songs, there was some conflicting audio with the bass and levels but overall, it was decent enough and more than acceptable. So compared to stock standard stereo headsets, the Kave STD is on the higher end of the quality spectrum. My only gripe with the headset is that it's priced a little too high in Australia with the average cost being around $138AUD online. I know for a fact that you can get faux 5.1 headsets for this price.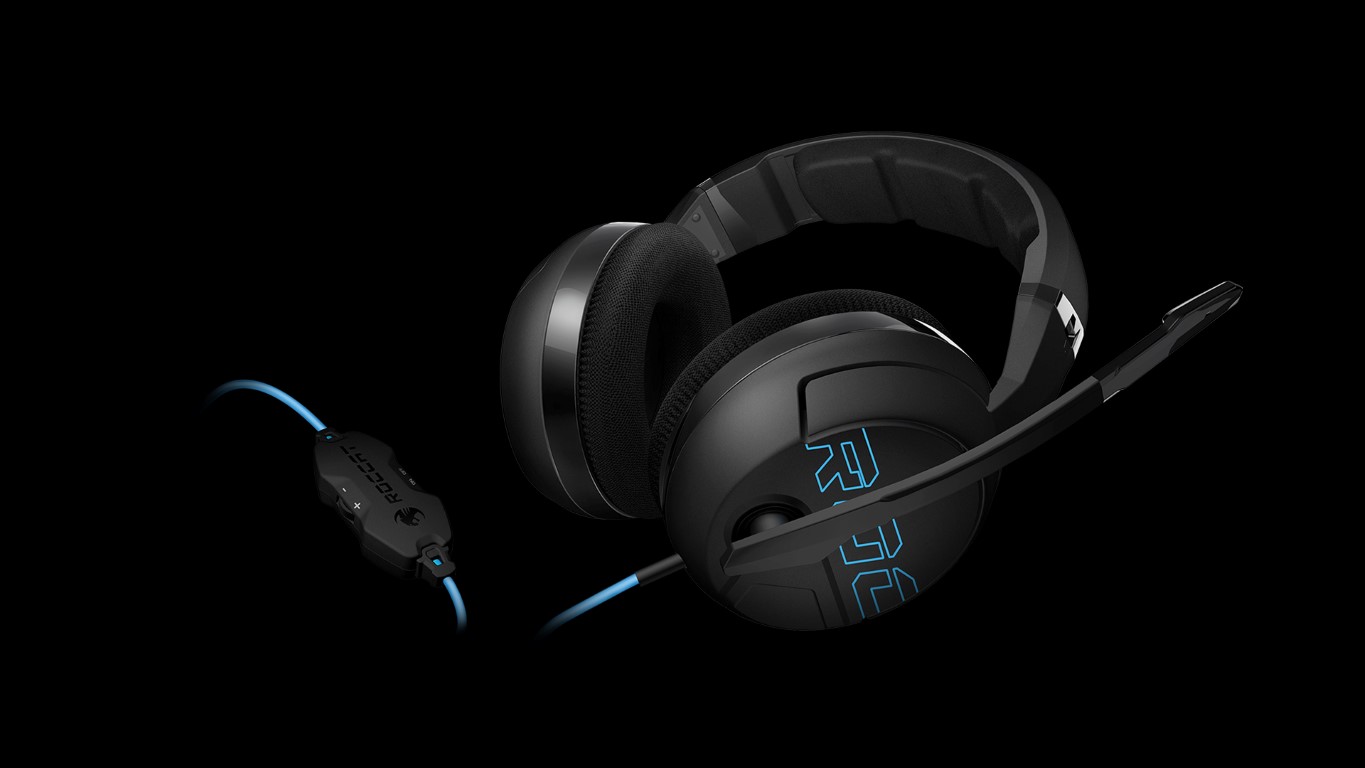 Final Thoughts?
Roccat's Kave XTD Stereo is quite a good stereo gaming headset that boasts comfort, a good design and some impressive audio. Sure, it did have a few inconsistences with the audio but for the most part, the Kave XTD Stereo worked well with games, movies and music.
For gamers, it contains everything you need to give you that added edge while playing online with not just the microphone but also for comfort and the in-line controls. If you're on the market for a stereo headset, than Roccat's Kave XTD Stereo is definitely up there with the best of them.
TECHNICAL SPECIFICATIONS
DRIVER UNITS
Frequency response: 20~20.000Hz
SPL at 1kHz: 115±2dB
input power: 400mW
Drive diameter front: 50mm
Driver unit material: Neodymium magnet
Impedance: 32Ω
GENERAL
Weight (headset only): 305gr
Cable length: 2.5m
MICROPHONE
Frequency response: 10~10.000Hz
Driver diameter: 4×1.5mm
Sensitivity at 1kHz: -32±2dB
Signal-to-noise ratio: @1kHz: 50dB
Impedance: 2.2 kΩ
Directivity: omni-directional
ADDITIONAL INFORMATION
System Requirements
Stereo sound card for playback
1 x 3.5mm jack (sound)
1 x 3.5mm jack (mic)