Hardware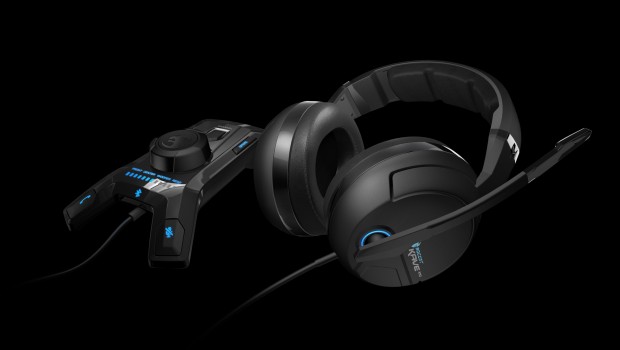 Published on August 9th, 2014 | by Admin
Roccat Kave XTD 5.1 Digital Gaming Headset Review
Summary: The Roccat Kave XTD 5.1 Digital Gaming Headset has all the features needed to immerse yourself into a true audio experience for all your gaming needs
Kave XTD 5.1 Digital Gaming Headset
Company: Roccat
Product: Gaming Headset
Reviewer: Peter Bourke
Ever since I've become an Apple aficionado, I've really moved away from traditional speakers because headphones or headsets really gives you a very immersive audio experience. Sure I love my Sony 5.1 Surround Sound speaker system for my PC but sometimes you just want to go another level and this level is achieved via gaming headsets.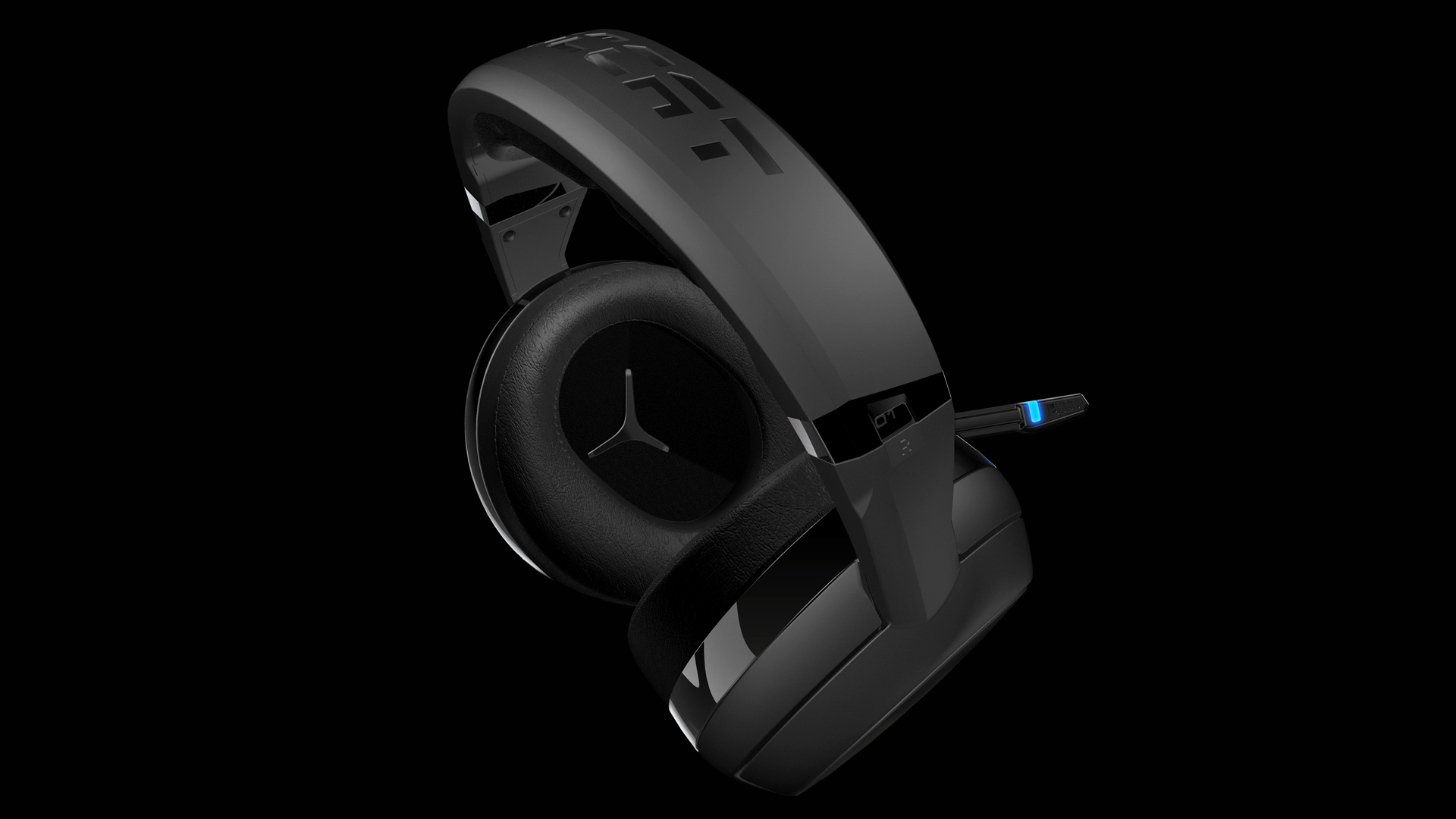 This is where the Roccat Kave XTD 5.1 Digital Gaming Headset comes into play which gives the gamer real 5.1 surround sound thanks to its 40mm driver units and 30mm vibration unit that gives you a very clear audio experience. Each earcup also has three driver units. Another thing I liked about this headset was not just the audio quality but how comfortable and relatively light this gaming headset is. This allows you to become truly immersed in whatever virtual world you are experiencing and with that said, the headset produces excellent audio levels for both music and movies.
Another interesting feature of this gaming headset is that it supports its own sound card which basically allows it to channel its 5.1 surround sound capabilities and like all good products for gamers, it even supports a noise-cancelling microphone. When it comes to design, the Kave is quite a comfortable headset thanks to its faux leather cushions and the band is also padded. Adjusting the headset is firm without it being overtly stiff which definitely makes for easy access.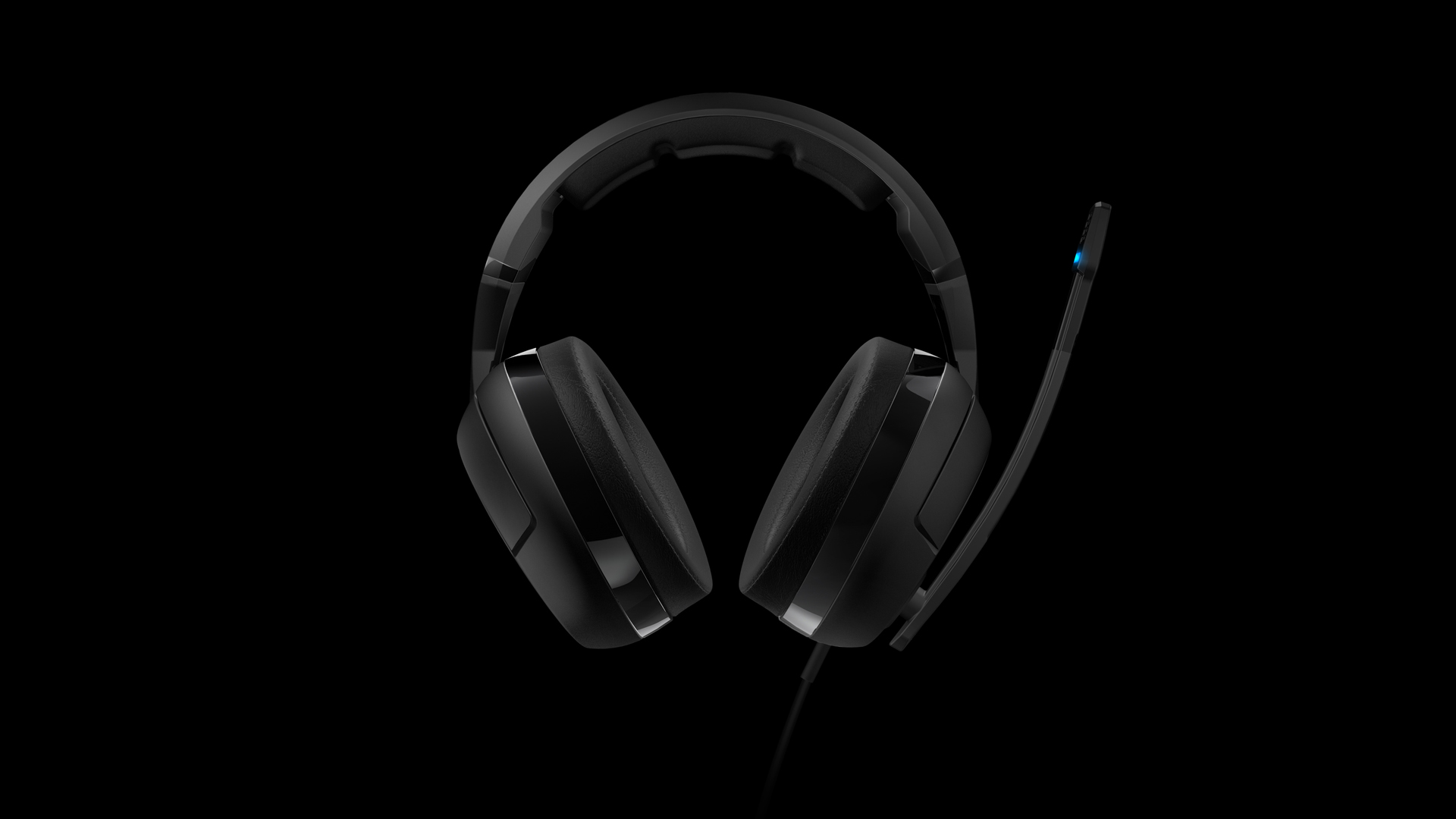 It should be noted that the adjustable head band has numbers on it which is great for knowing what "numbers" your head size is. I also like the jet black colouring of the headset with its stylised earcups plus the Rocatt logo on the top of the headset. Overall, it's a great design although perhaps a little too Spartan for some but nonetheless a great design.
Features
REAL 5.1 SURROUND SOUND


with three driver units per earcup

PREMIUM INBUILT MULTI-CHANNEL SOUND CARD


for rich, interference-free audio

SMARTPHONE TO HEADSET BLUETOOTH PAIRING


let's you handle calls on the fly

FULLY-EQUIPPED DESKTOP REMOTE


total audio control at your fingertips

SUPREME COMFORT: ULTRA-LIGHT DESIGN


suitable for lengthy gaming sessions

NOISE-CANCELING MIC WITH MUTE LED


fully rotatable and completely removable

ROBUST AND DURABLE ENGINEERING


built to last for long-term use

5.1 SPEAKER PORTS FEATURE IN REMOTE


for a seamless hook-up to your existing sound system

TANGLE-PROOF 3.6M CABLE


for distraction-free gameplay
As mentioned, the microphone supports noise-cancelling which can be removed plus when muted, the microphone glows blue which is a great prompt for the user. The USB remote which connects to your PC allows the user to connect external speakers to the device and depending on movies or games, there are two buttons to swap between "Movie" and "Speakers". There is also a large volume button with corresponding LED's and four words that include Front, Center, Woofer and Rear which can be tweaked. Just below this on the "legs" are two buttons to take incoming calls and to mute the microphone.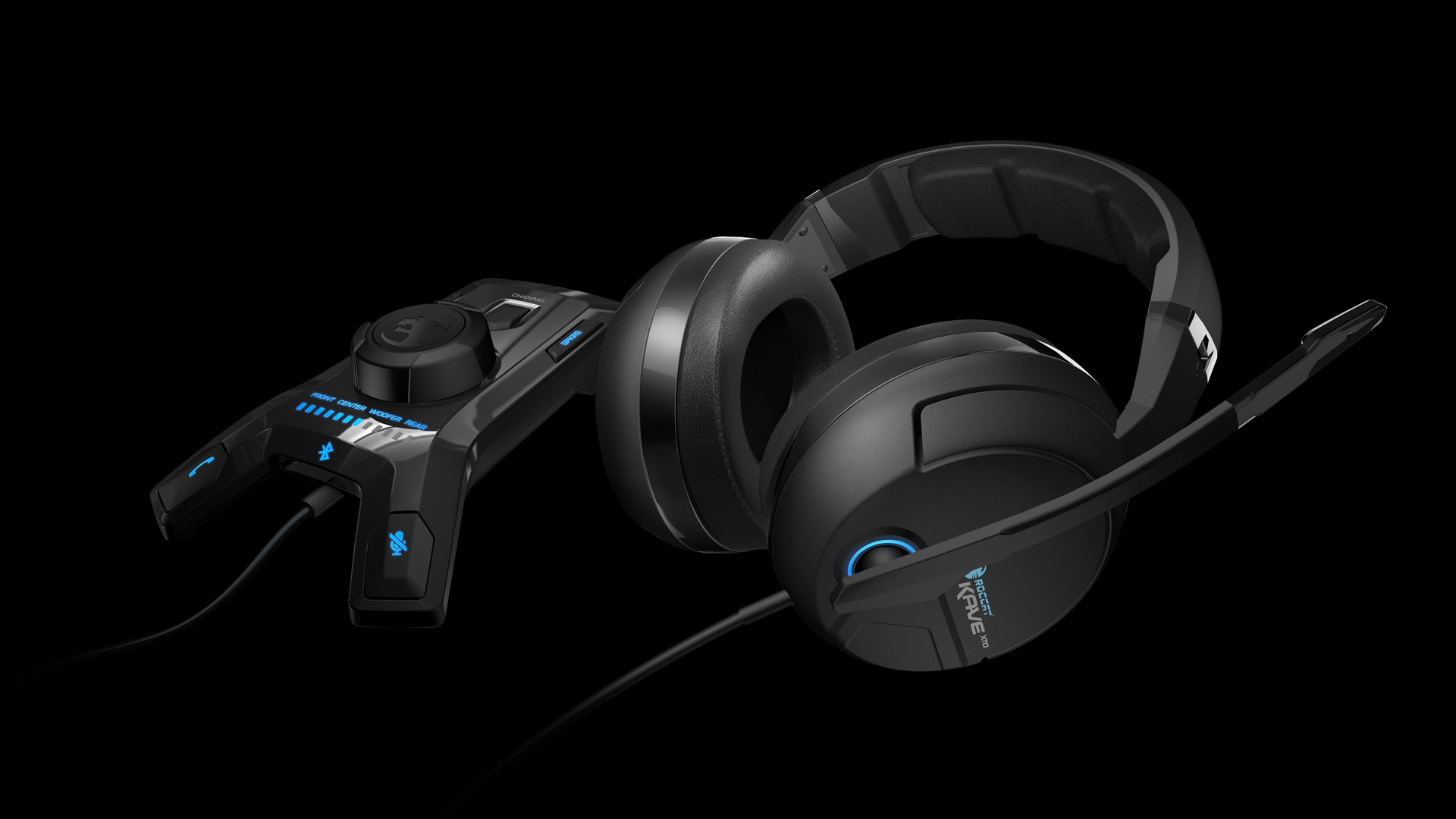 Technical Specification
CENTER/FRONT/REAR DRIVER UNITS
| | |
| --- | --- |
| Frequency response: | 20~20.000Hz |
| Max. SPL at 1kHz: | 115±3dB |
| Max. input power: | 50mW |
| Drive diameter front: | 40mm |
| Drive diameter rear: | 40mm |
VIBRATION DRIVER UNITS
| | |
| --- | --- |
| Frequency response: | 20~100Hz |
| Max. input power: | 300mW |
| Drive diameter: | 30mm |
MICROPHONE
| | |
| --- | --- |
| Frequency response: | 10~10.000Hz |
| Sensitivity at 1kHz: | -32±2dB |
| Directivity: | omni-directional |
| Diameter: | 4×1.5mm |
| Impedance: | 2.2 kΩ + 15% |
SYSTEM
| | |
| --- | --- |
| Connection: | USB |
| Impedance: | 32 Ω |
| Cable length: | 3.6m |
| Weight (Headset only): | 335gr |
The sound quality of Kave XTD produces some great distortion free sounds with perfect levels. I tested a variety of games on the headset and I must admit that the 5.1 surround sound works extremely well and there were quite a few sounds and noises that I've never heard before. Another highlight were movies such as LEGO The Movie and Need for Speed really made use of the system well. Music was equally as good and all in all, I really cannot fault the audio quality of this product.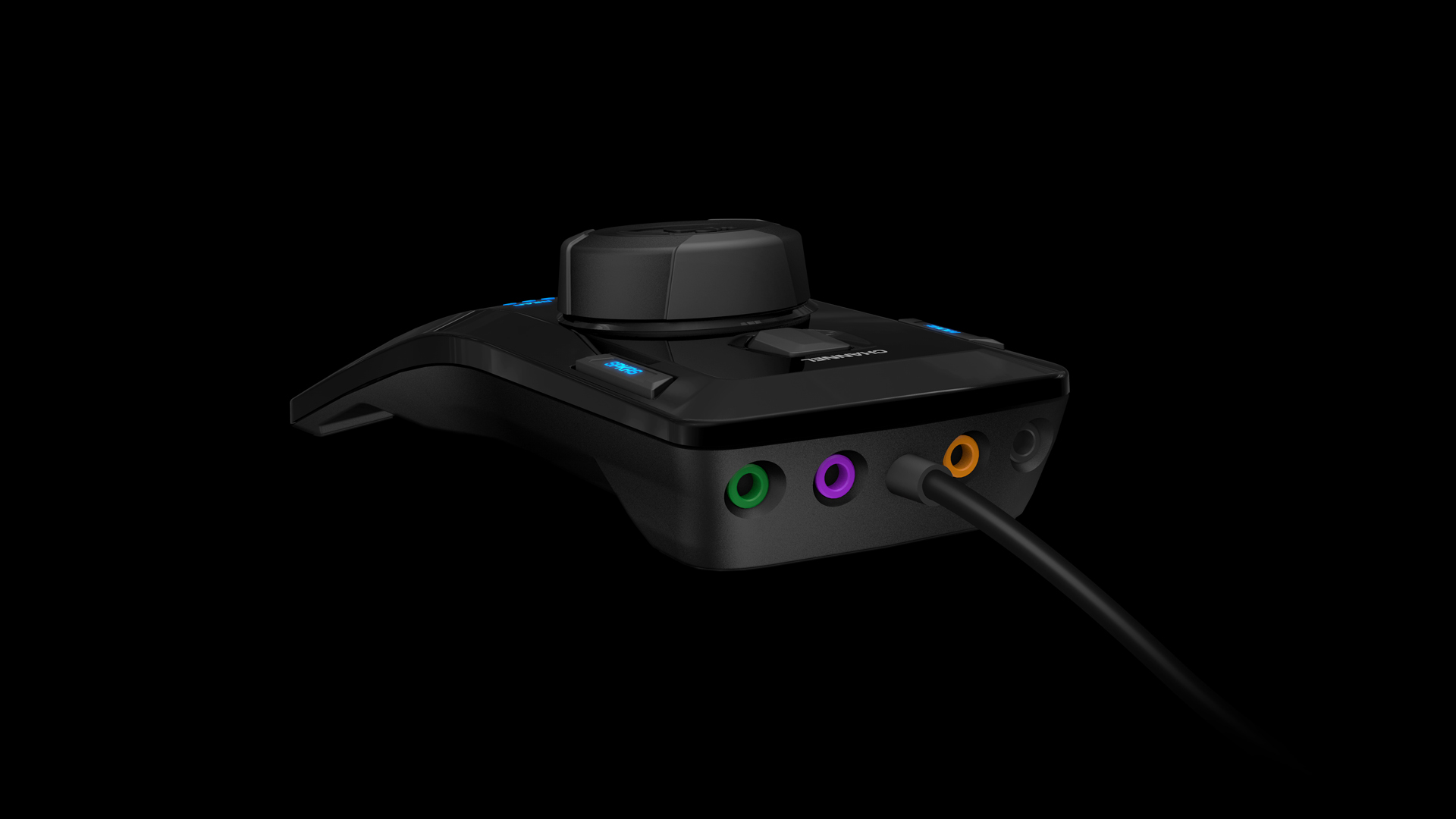 The Kave XTD comes with some software to maximise the headset even more and I must admit that I had a blast playing with the Xear Magic Voice feature. With the microphone, this feature allowed you to change your voice into a variety of creatures, including a menacing monster. The software even has some great equalizer presets such as metal or movie or it can be manually tweaked. You can even save your own sound profiles and all in all, this is where the brain centre is for the Kave XTD.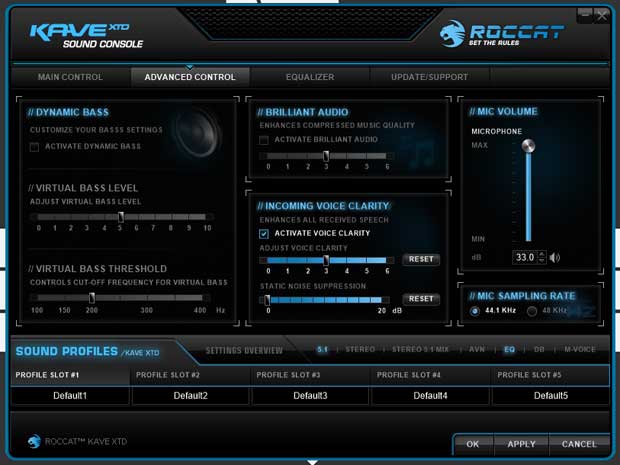 Lastly another useful feature is the incorporation of Bluetooth into the headset which allows you to sync your smartphone to answer calls while you are using the headset. This is achieved by pressing the button on the USB remote which reduces the sound from the PC in order for you to take your call. What can I say but awesome?
Final Thoughts?
If you're a hardcore PC gamer, then the Roccat Kave XTD 5.1 Digital Gaming Headset has all the features needed to immerse yourself into a true audio experience for all your gaming, movies and musical needs. The only thing I would suggest to Roccat is a wireless edition but apart from that, I'm in audio heaven!