Hardware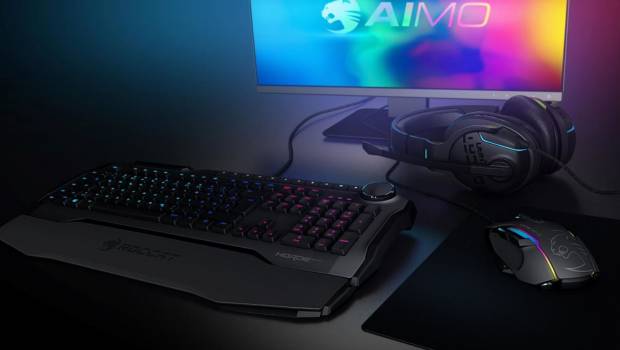 Published on March 27th, 2018 | by Admin
ROCCAT Horde AIMO, Membranical RGB Gaming Keyboard
Roccat are pleased to present the new ROCCAT Horde AIMO – Membranical RGB Gaming Keyboard, setting a new benchmark for keyboards. Designed and engineered completely from scratch with a view to delivering a gaming-optimized keyboard that was more precise than the competition:
The Horde AIMO features unique Membranical® keys which combine the strengths of mechanical and the silent and softly padded feel of standard gaming keyboards.
The Horde AIMO also boasts quick-fire macro keys, a configurable Tuning Wheel plus multi-zone RGB illumination customizable in 16.8M colors, making it the most feature-rich rubber dome keyboard on the market.