Hardware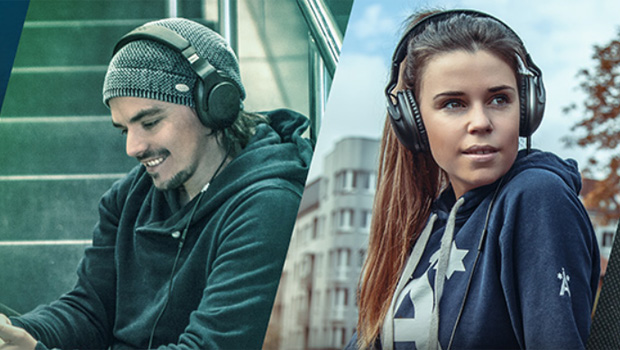 Published on April 14th, 2017 | by James Wright
Roccat Cross Review
Summary: The Roccat Cross is true to its name of multi-platform over-ear stereo gaming headset that can be used quite flawlessly on a variety of audio devices with some decent audio quality.
There is an old saying… Jack of all trades, master of none which implies to someone who has dabbled in many skills but is not adept in any of them, however Roccat's new multi-platform over-ear stereo gaming headset the CROSS is definitely a master when it comes to connecting this device to a wide gamut of audio inputs and with ease.
Not only does it boast some exceptional audio thanks to its 50nm neodymium drivers but it's extremely comfortable courtesy of the memory foam earpads, very lightweight at under 200 grams which makes it very portable and can be connected to a wide myriad of devices like gaming gaming consoles (PS4, XONE), smartphones, computers (PC/Mac) and anything that has an audio-in port.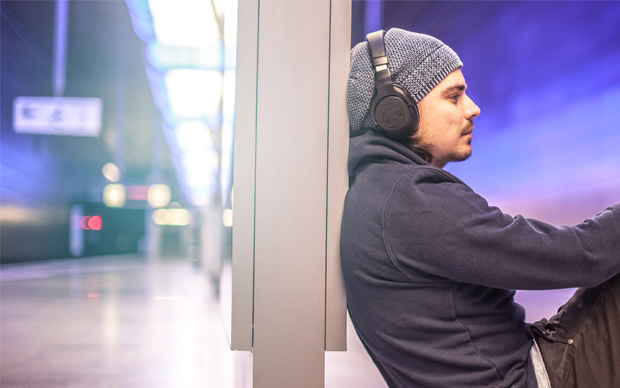 Another highlight is that it also comes with both a boom-arm microphone for the PC and an in-line mic for smart devices (e.g. iPhone 7). Also, the cables are both quite long and they have anti-tangle technology. So as you can see, the Roccat Cross is a master of adaptability and is also one cool looking 'cat' (pun intended) when it comes to appearance.
The Roccat Cross is a very well packed product (also comes with manual and cables) from this company but the first thing you notice out of the box is how this multi-platform over-ear stereo gaming headset looks. It's quite esthetic in appearance which means it can be used by a wide variety of different people with different tastes and although it harkens back to gaming, your non-gaming partner or even parents could easily be seen wearing this device. Then you have the build quality itself and once again Roccat should be commended in creating such a sturdy product as nothing feels flimsy and with the addition of memory phone and a leatherette headband, it definitely feels and looks high-end.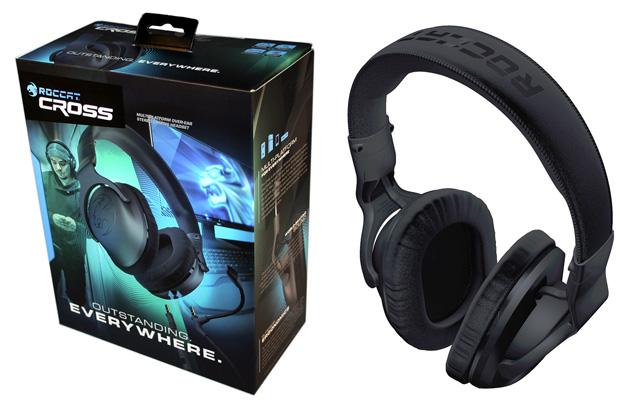 I also like the Roccat logo on the earcups plus the company name on the headband which just gives it that slight edge when it comes to appearance. So after wearing this headset religiously, I can safely say that they not only is it comfortable but quite lightweight as well which makes it perfect for not just gaming or watching movies but listening to music on the go. Furthermore, the swappable microphones can easily be changed to either the 'gaming' boom-arm mic or the more subtle in-line mic which is a clever little feature from Roccat. For size, the Cross measures in at 14.9 cm (width), 19.6cm (height) and 8.0cm (length).
However you're probably thinking that this is all good and well but what about the audio? With a RRP of around $99AUD (April 2017), the Roccat Cross produced some decent audio for a stereo headset. Using 50mm neodymium magnet drivers, the audio was not only crisp and clear but bass was quite deep. The stereo function worked well and playing games such as Mass Effect Andromeda on the Xbox One via the controller was perfect and definitely makes the gaming experience a more immersive one. Sound was not muddled and I heard all the characters voices quite clearly, including the great music and sound effects.
Even on the PlayStation 4 such as Call of Duty Infinite Warfare (which is an awesome game… let the haters hate), the audio on the battlefield worked well, however when the explosions and craziness commenced, the audio did become slightly chaotic but nothing too dramatic. As the Roccat Cross is over the ear and uses memory foam cups, it even cuts down some background noise which is a bonus while listening to audio in all shapes and forms. Another cool element is having the volume control on the left ear-cup which is definitely in the right place. Furthermore, music, movies and PC gaming worked flawlessly on this headset and is above average on what you would expect from a stereo headset. My colleagues and friends also reported that when I used both microphones, they heard my voice quite clearly.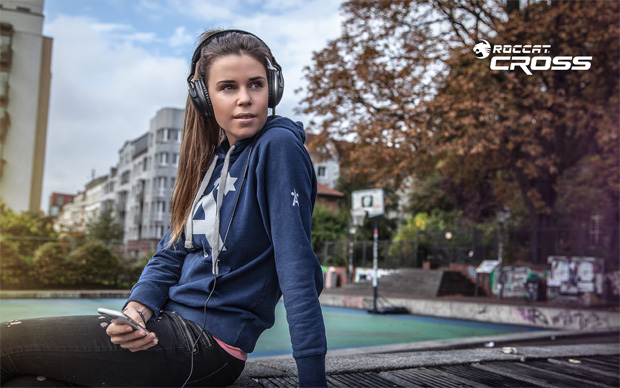 Final Thoughts?
The Roccat Cross is a great all-round stereo headset that can be used quite easily on a variety of audio devices. Audio was good, however if you're expecting high-end, you may want to look elsewhere but if you're looking for something mid-range and more importantly portable, the Roccat Cross delivers on this front. One headset to rule them all? Not quite but if you're on a budget, play games and use headphones on another audio devices, you should really check out the Roccat Cross.
Technical Specifications
DRIVER UNITS
Frequency response: 20∼20000Hz
Impedance: 32Ω
Max. SPL at 1kHz: 98dB
Drive diameter: 50mm
Driver unit material: Neodymium magnet
MICROPHONE
Sensitivity at 1kHz: -42dB
Impedance: 2.2kΩ
Signal-to-noise ratio: 58dB
GENERAL
Weight (Headset only): 185gr
PC cable length: 2.35m (detachable)
Jack plug: dual plug 3.5mm (3-pin)
Mobile/Console cable length: 1.2m (detachable)
Jack plug: single plug 3.5mm (4-pin TRRS CTIA)
Dimensions / Weight: Width 14.9 cm , Height 19.6 cm , Length 8.0 cm , Weight 185 g
System requirements: 3.5mm jack socket required