Blu-ray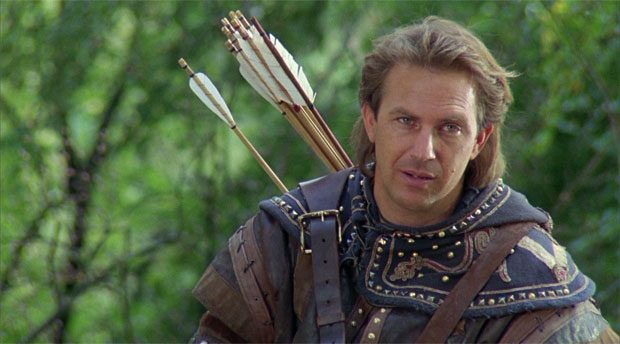 Published on September 27th, 2019 | by Tony Smith
Robin Hood Prince of Thieves Ultimate Edition Blu-ray Review
Summary: Robin Hood Prince of Thieves Ultimate Edition successfully celebrates this classic film on Blu-ray!
The classic Kevin Costner film Robin Hood Prince of Thieves has been re-released on Blu-ray and contains both the theatrical and the extended cut, including a wealth of special features. While this rendition of Robin Hood did go Hollywood in terms of its character portrays, tweaks to the story and almost "pop culture" like atmosphere, Robin Hood Prince of Thieves is still one of the better Robin Hood films, even with Kevin Costner's (heh) American accent.
Prince of Thieves is set during the Third Crusade that saw Richard the Lionheart (Sean Connery), the King of England go "missing" in action while his "trusted aides" ran the country with their over the top villainy. His not so friendly aides included the nefarious Sheriff of Nottingham, Guy of Gisbourne (Alan Rickman), the witch Mortianna and the equally heinous Bishop of Hereford. The late great Alan Rickman was also perfectly cast as the sheriff and all in all, it was a great cast.
To make matters worse, those who stand against this unholy trinity are met with force such as Robin's father who refuses to bend the knee and is met with foul play thanks to the Sheriff of Nottingham. Elsewhere, Robin has been captured in the Holy Land and although he manages to escape with a close acquaintance of his named Peter, he is unfortunately mortally wounded but asks Robin to promise that he will protect his sister Marian (Elizabeth Mastrantonio). Along his road to freedom, Robin also meets and frees Azeem (Morgan Freeman), a Moor who pledges to return the debt to him and together they head to England.
With Robin's family castle destroyed and England in the tyrannical grip of usurpers, he joins a band of outlaws that includes Little John and of course Friar Tuck and with the support of Marian, they commence their valiant uprising against the enemy. While the story does follow the basic myth of Robin Hood, the creators do add some twists and turns such as Robin having a half-brother called Will (Christian Slater).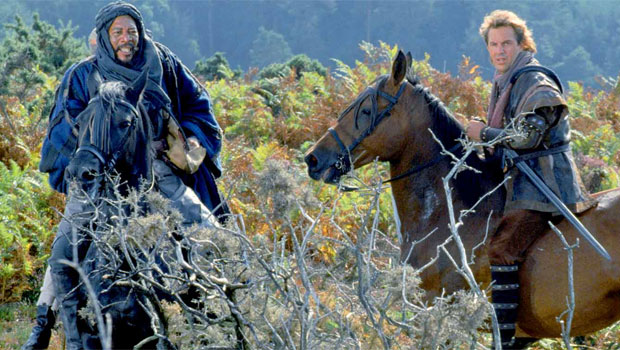 The story ends with Robin and his "merry" men plus the people of Sherwood revolting against the powers that be which also sees the return of the King (Sean Connery) and Robin saving Marian from the clutches of the Sheriff. Needless to say, this story is high on adventure with elements of drama and of course romance which makes it a fun romp from start to finish. Surprisingly the film still holds up well and I guess that's why Robin Hood Prince of Thieves is still a classic!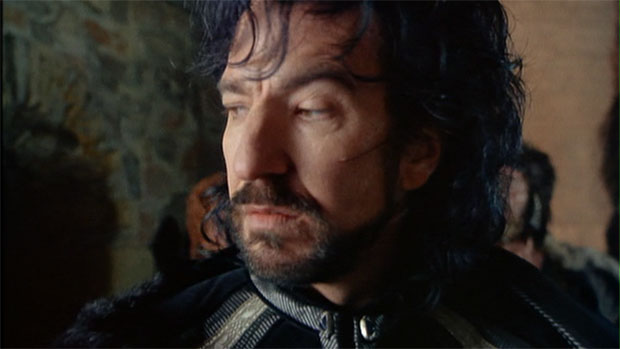 Video, Audio & Special Features
The video quality Robin Hood Prince of Thieves on Blu-ray is considerably better than previous releases, however it is still a dark film in terms of visual. Given the age of this film, blacks are a little dull and there is some grain but overall, it is quite acceptable. Furthermore, the audio track is good, however it cannot be compared to a film released today on Blu-ray but in the grand scheme of things, it is more than satisfactory for a film that came out in 1991.
Furthermore, here are a couple of impressive surround sound moments in the film and when matched with the excellent soundtrack, this release of Robin Hood Prince of Thieves definitely brought back fond memories for me and I'm sure will find new fans as well.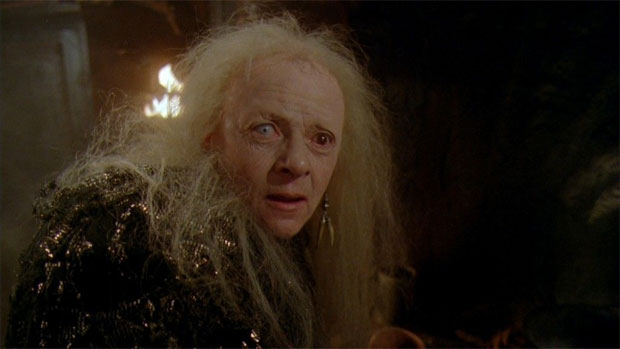 There's also some interesting special features from audio commentary (two of them) that goes into the making of the film, including a documentary entitled Robin Hood: The Man, The Myth, The Legend which is a mini-history lesson of this character to my favourite extra, a collection of old interviews with the stars.
Final Thoughts?
Robin Hood Prince of Thieves Ultimate Edition is a great release on Blu-ray and while it features both the theatrical and extended cuts, the later is a much more immersive watch which does add to the overall story of this classic film. While it is showing its age in terms of video quality, it still look goods on Blu-ray and even though the story does feel a little Hollywood in terms of its over the top nature, it's well cast and an enjoyable film from start to finish… even with Kevin Costner's strong American accent.
Definitely one for fans to check out and newcomers as well!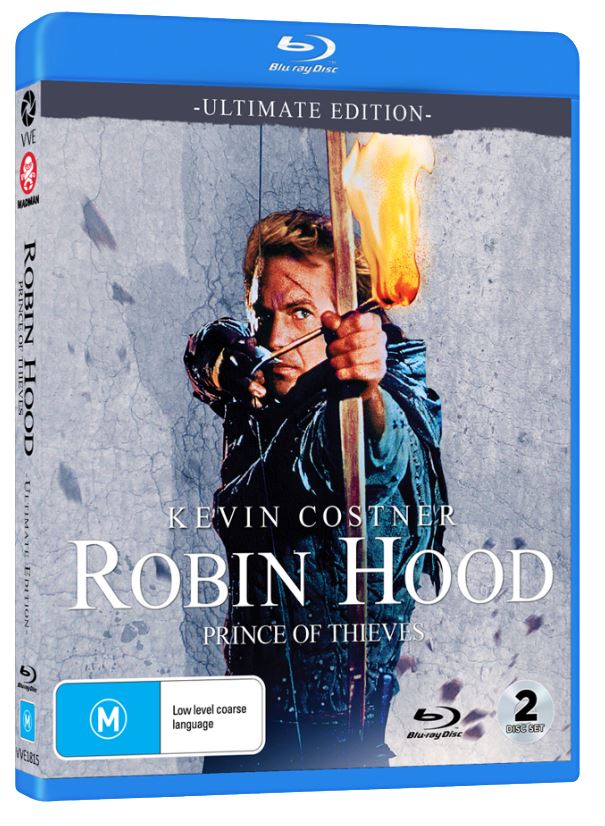 Blu-ray Details
| | |
| --- | --- |
| Directors | Kevin Reynolds |
| Film Genre | Drama |
| Label | Via Vision |
| Audio | English (Dolby Digital 5.1) |
| Running Time | 155 |
| Aspect ratio | 1.77:1 |
| Region Coding | B |
| TV Standard | HD |
| Rating | M |
| Consumer Advice | Low level course langauge |
| Year of Release | 1991 |
| Primary Format – Movies/TV | Blu-Ray |