Interviews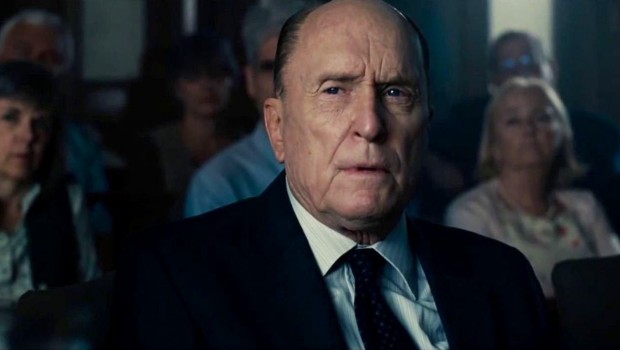 Published on February 9th, 2015 | by admin
Robert Duvall Interview (The Judge)
Mr. Duvall, you choose your projects very carefully, what appealed to you about this movie, The Judge?
Well at first I turned it down, because he's a very complex guy –a lot of negative aspects of the guy, but once I talked with my agent and my wife, I had to just jump in and do it. Because it's a very complex guy with a lot of layers of behavior, a lot of layers of whatever. Very interesting character.
Because he's set in his ways, right?
Yeah. Like we all are, I guess. Yeah, definitely. But having three sons like that, he had to bend some eventually.
Especially with his son Hank, played by Robert Downey, Jr.. What kind of a relationship do they have?
Complex to say the least. Very complex. And love/hate or love/"semi-hate." Not hate, but "semi-hate", I call it. So it was pretty complex relationship. It was nice working with Robert Downey. Great, wonderful actor to work with, and as a person. Very relaxed, very accessible. As a Producer, he and his wife are wonderful to work with. Definitely.
I thought you both had great chemistry on screen. And there were even moments of humor there between the two of you, which I thought were great.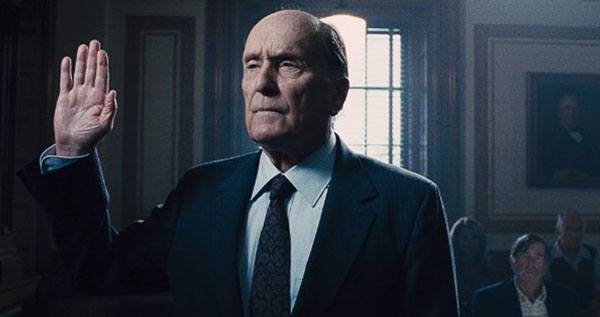 Yeah. That yeah, I think well to begin with this is a very smartly written script. It's a very smart script. It was not easy always, but to be led by this script, there were elements of humor there definitely.
I like the other two actors that play your kids in the movie, Vincent D'Onofrio and Jeremy Strong.  I thought they did a great job also and you had good scenes with them.
Yeah, good scenes.  We met on the set. I hadn't known them before, but we've become friends since. Jeremy's a wonderful young actor — works very hard and very serious minded.
I thought that Billy Bob Thornton was great as Robert's rival in the movie. The movie wouldn't work if there weren't a strong lawyer…
Oh he's a terrific.  I've known Billy Bob for years and years. He's I call him "The Hillbilly Orson Welles". He's terrific. Very talented actor, director, writer. He's a very special guy.
I thought it was funny Dax Shepard who played that lawyer that you choose first. Then it gets a bit over his head, right?
Right. Dax Shepard. I didn't know him, but he's very popular on TV on a show. Very, very fun guy. Had a wonderful new baby on the set with his wife. They visited. It's nice to have that around, that kind of thing.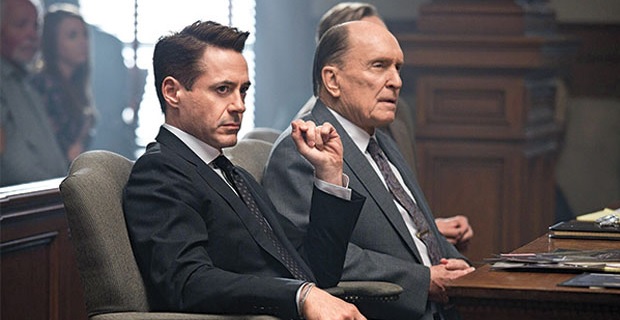 What was it like to be in Massachusetts for the shoot?
It was good. Boston and a hundred miles West. I thought my Virginia was beautiful, but you may come from the prettiest town in America. That little Deerfield, Massachusetts — beautiful town. Then we went east. Then they had a beautiful, giant, warehouse that they built all the sets in. The courtroom and everything.  It was amazing what the Production Designer built there.  Very friendly city, Boston. Very, very accessible. It's a nice city to work in, Boston. The whole area was nice to do this movie in. We had 60 days, which was good too.
Those courtroom scenes reminded me of a movie that you know well, To Kill A Mockingbird.
Right. Different, somewhat different. That was more of a racial thing of justice and this is more of a family thing between the father and the son. That was my first film, To Kill A Mockingbird. Horton Foote, the great writer, that was his.  He made that adaptation from Harper Lee's book, To Kill A Mockingbird.
You're right, this movie is more than a courtroom drama. It's really a family drama, right?  That's really, that's in the soul of it.
Oh absolutely. The underpinnings of the whole movie are really the complexities of this given family.
And also other complexities like the love story between Robert and Vera Farmiga. I thought that was a beautiful part of the movie too.
Right. Exactly. You know, it showed many sides to the guy. How complex a small town can be. Like a big city really. All in a smaller vein.
That small town is kind of a character in its own right…
Absolutely. It was a nice town they picked.  I forget the name of the town we filmed in. It was about 100 miles west of Boston. It was a quick 100 miles if you wanted to commute a couple of times a week. It was very nice.
Your character was the judge of that small town for decades and then suddenly sees himself on the other side in the witness box.  In the accused box. That must have been something very special.
For him to step into that space, yes, and be at the bench under another judge, absolutely. Humiliation, definitely.
Robert, you've worked with some of the best directors in film history. I personally think that David Dobkin has done an extraordinary job here. What can you say about him?
He came in very well-prepared and very well-organized. He was the driving force, the impetus. He got this off the ground. It was his baby, so to speak, to run with.
It also seems every time I talk to you that you still have the same passion for acting, that you really enjoy this job. What is it about acting that you love?
I like it. I like to direct. I just finished directing a movie that we're editing now. I like the business — until it's time to quit, I want to keep doing it. Sometimes you plan things, but then the things that come around the corner that surprise you are better than what you planned. So maybe there are a few more surprises around the corner. You never know. This was a big surprise around the corner, this movie.
I think you have many more surprises to come.
A few, yeah. Right.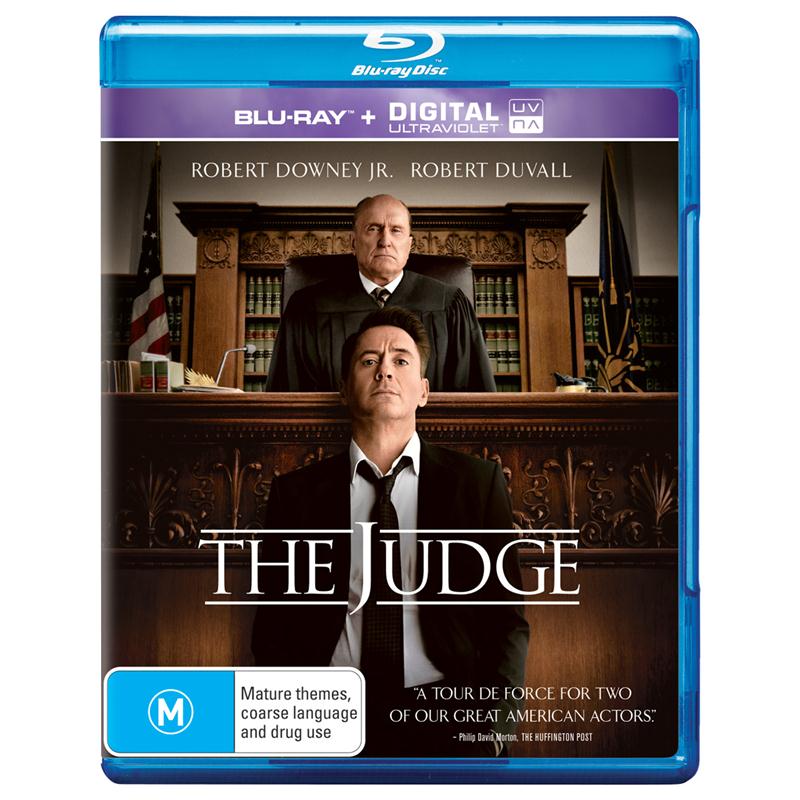 The Judge is available on Blu-ray, Digital & DVD on the 11th of February 2015