Comics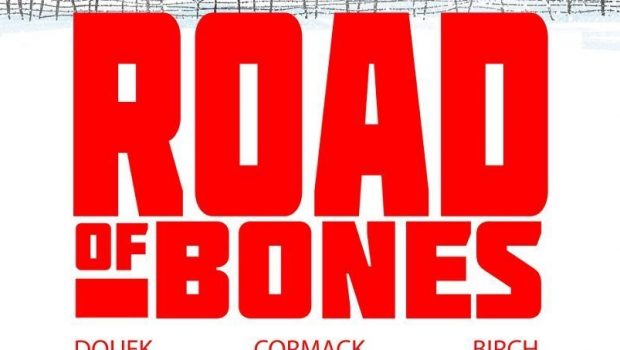 Published on May 15th, 2019 | by Chris O'Connor
Road Of Bones Comic Review
Summary: Out of the Freezer into the ice tray? Escaping a Siberian Gulag only to have hundreds of miles of frozen tundra to cross... can Roman Morozov survive?
Road of Bones opens on a stark landscape of prisoners performing hard labour… there's no chance you will get any false ideas that this is going to be a rosy story… you know, if you hadn't already figured that out from the fact it's called Road of Bones. 1950's U.S.S.R. is not looking good… especially in the Siberian Gulag of Kolyma where Roman Morozov finds himself. When the chance to escape the Gulag presents itself, Roman jumps at the chance, but escaping the prison is only the first step… there are still hundreds of miles of frozen tundra between them and safety. With the help of a mysterious being Roman and his fellow escapees may just escape… or maybe they won't.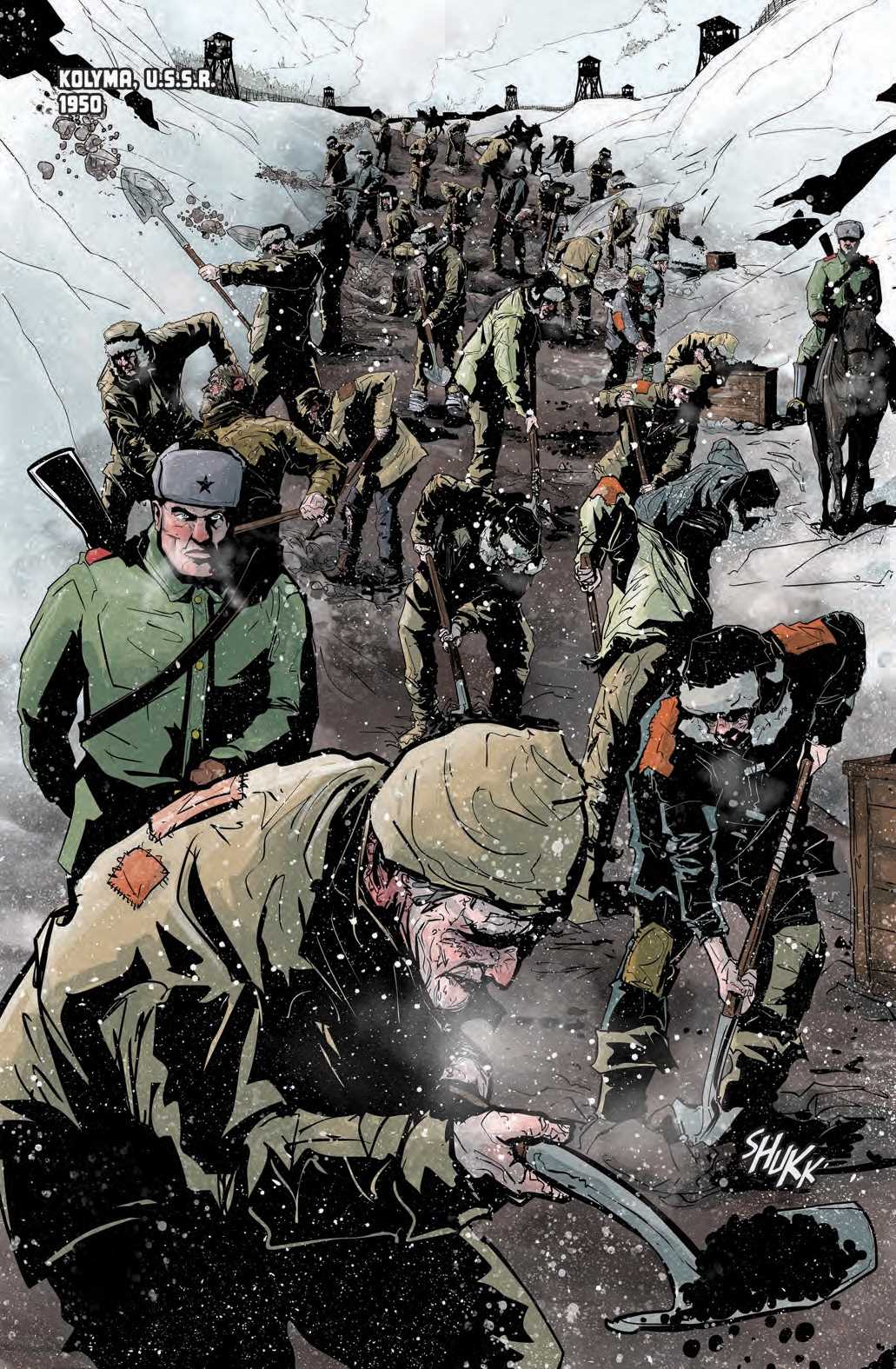 Writing
Right from the start the oppressive nature of the Gulag is made clear with the guard showing his brutality towards one of the inmates. That tone of harshness, of death being just one step away at all times, carries throughout the book. Even when there seems to be a glimmer of hope… it is quickly squashed or at the very least put in context of the wider misery and deadly conditions the characters find themselves in.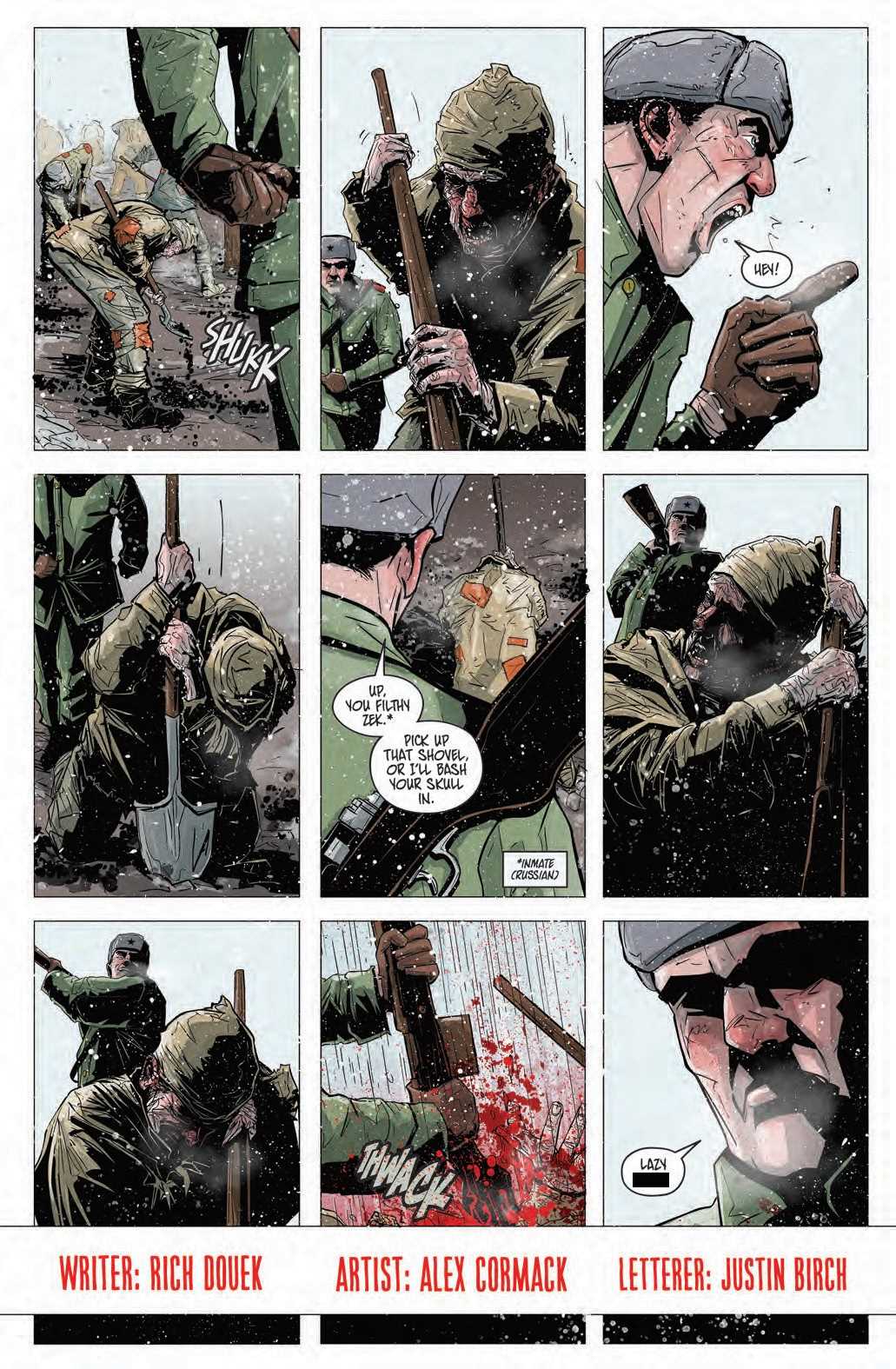 Artwork
Again that harshness, the bleak living conditions and the hostility in the air… it's all driven home by the rough art style. Not rough in the sense of poorly done… but rough in the sense of each image has an uneasy tone to it… there's a scratchyness to the details and shading of the characters that prevents them looking soft or comfortable. The horrific bloodshed is depicted without any hesitation… there is no avoiding depicting the inhospitable world these people live in or the barbaric treatment they endure.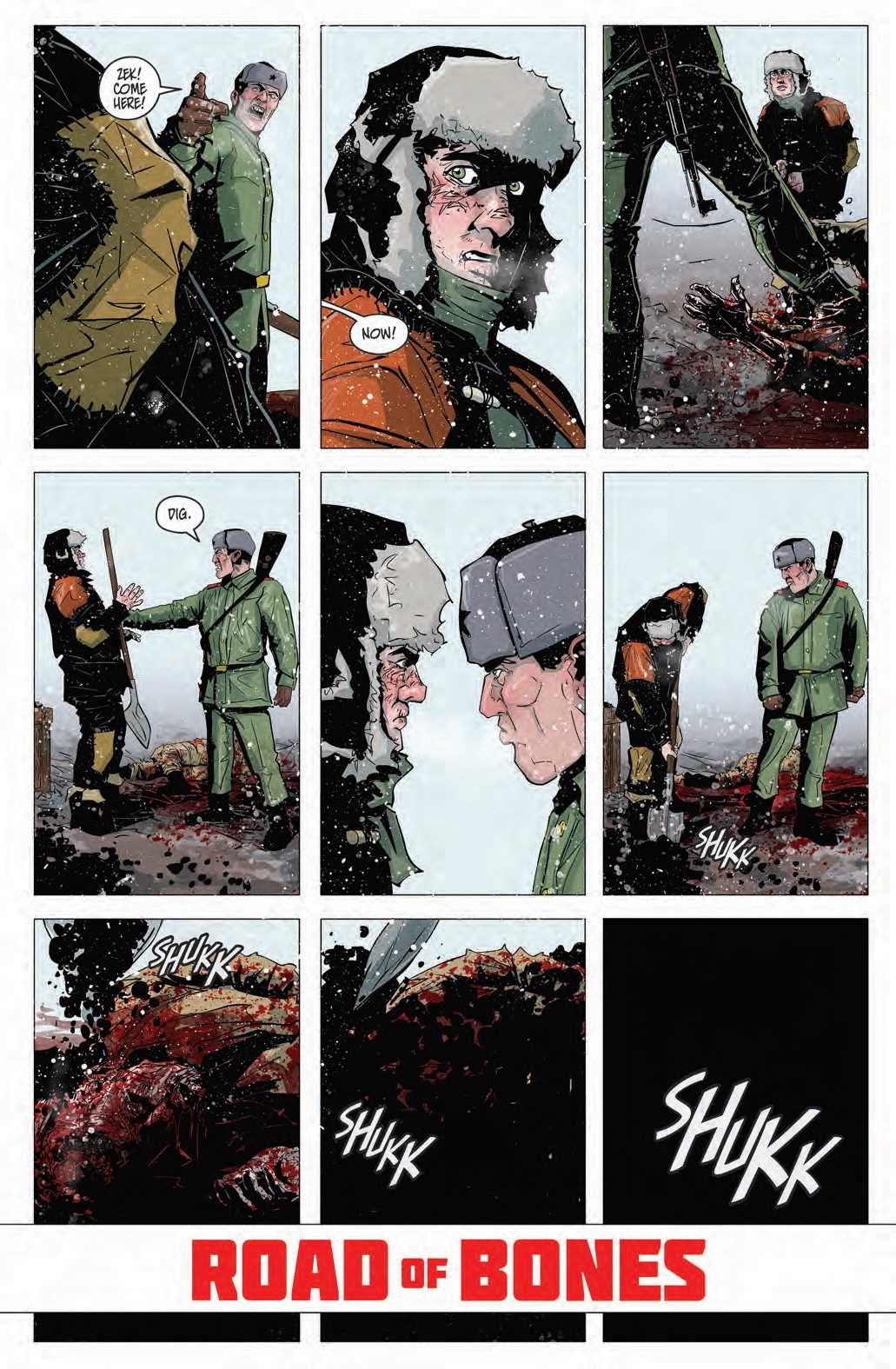 Final Thoughts
Whilst certainly not for the light hearted or those who prefer a bit of joy in their comics… Road of Bones has a very distinct appeal to it. That roughness, the depiction of brutality and the glimmer of hope that maybe some people can escape that and find a better life somewhere… it's an appealing ideological carrot to dangle. The hint of something other than human playing a role in the ongoing story is also bound to have readers waiting for the next issue like an inmate waiting for their meager serve of rations. Unsure they will like what is to come… but knowing that deep down, they need it.
Comic Details
Publisher: IDW
Writer: Rich Douek
Artist: Alex Cormack
Cover Artist: Alex Cormack
Genre: Horror
Format: 32pgs, FC, Ongoing
Release Date: May, 2019