Games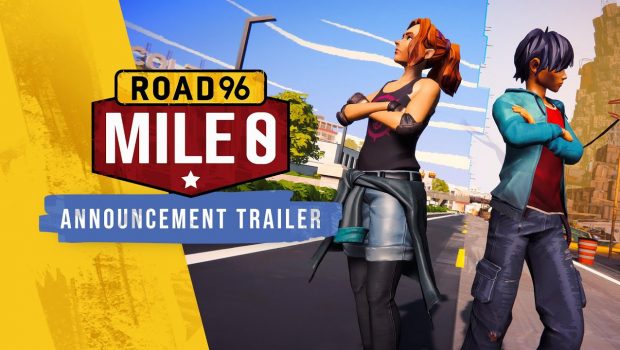 Published on April 4th, 2023 | by Adrian Gunning
ROAD 96: MILE 0 IS OUT TODAY
DigixArt and Ravenscourt are delighted to launch Road 96: Mile 0 today, the prequel of the critically acclaimed Road 96. The game is now available on all digital platforms: PS4, PS5, Xbox One, Xbox Series X/S, PC and Switch.
To celebrate it, DigixArt is revealing the launch trailer! Zoe and Kaito are waiting for you!
Road 96: Mile 0 – Launch Trailer

"Road 96: Mile 0 is a crazy journey where you play as Zoe and Kaito. You choose how their relationship will grow while their beliefs clash. You embody their reality, through the signature gameplay of Road 96 and the thrilling set of wild action sequences that take place in their minds. You can expect both sides of the game to be scored with a fantastic soundtrack, mixing new, famous and returning tracks!", says Yoan Fanise, Creative Director of DigixArt.
Road 96 universe full experience
Whether you are a Road 96 veteran or newcomer, all players can push their experience further with the Stronger Together Bundle which includes the interactive ebook Road 96: About a girl, and the OST, featuring The Midnight "Land Locked Heart" as well as original bangers.
This new eBook is a must-have for all that wish to find out what happens to Zoe in between the two games; revealing new places in Petria, revisiting the key events from a different angle, with Jarod, Stan & Mitch, Alex, Fanny and John. Exclusive secrets are revealed in this ebook, that is only available in English and French.
For those who want to have a deep dive experience on Road 96 universe, the Full Journey Bundle contains the two games: critically acclaimed Road 96 and its prequel Road 96: Mile 0.
Both OST and ebook can be purchasable as standalone DLCs.
All available on Steam now!