Blu-ray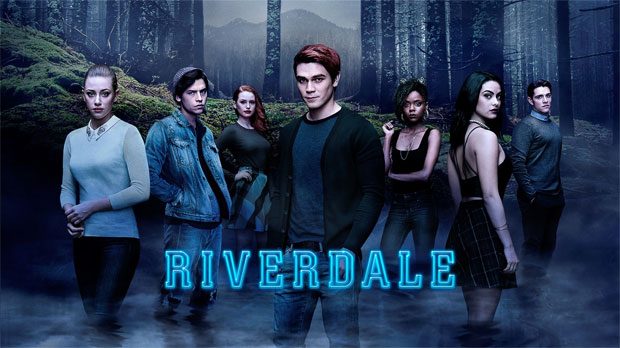 Published on October 23rd, 2017 | by Rob Mammone
Riverdale Season 1 Blu-ray
Summary: All-American Archie and friends discover the dark heart beating at the centre of Riverdale, in this imaginative adaptation of a much loved comic book series.
For literally decades, Archie Comics pumped out thousands of issues of essentially the same story line.
Red haired Archie Andrews would be placed in a situation where he couldn't decide between pretty, taken for granted Betty Cooper or very slightly saucy and very wealthy Veronica Lodge. The closest anyone came to angst would be Jughead unable to decide if he should have a seventh hot dog. Star athlete Moose Mason would blunder his way around, while characters like Mr Weatherbee and Reggie Mantle added flavur to a rich stew of characters.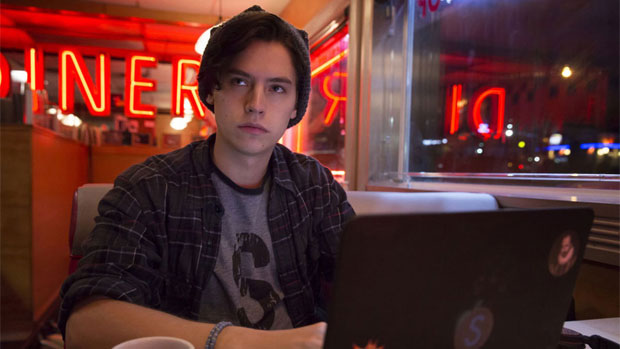 The comics never really went beyond their remit – wholesome American fun featuring good hearted, if occasionally misguided, teenagers. Food, fun, music, cars and high school were staples. In time, the publishers would branch out, spinning of series like the Chilling Adventures of Sabrina (horror) or to greater acclaim, Afterlife with Archie, where a zombie apocalypse descends on Riverdale (check it out, the writing and artwork are top notch). The main Archie Comics eventually made it into the 21st century, with the introduction of Kevin Keller, the first openly gay character.
So given this sea change, and the general drift of comic related properties into movies and television, it should come as no surprise that Riverdale, a series based on the characters and situations of Archie Comics, would emerge on television. What is surprising is how wonderful it is and even more surprising is where it takes its inspiration.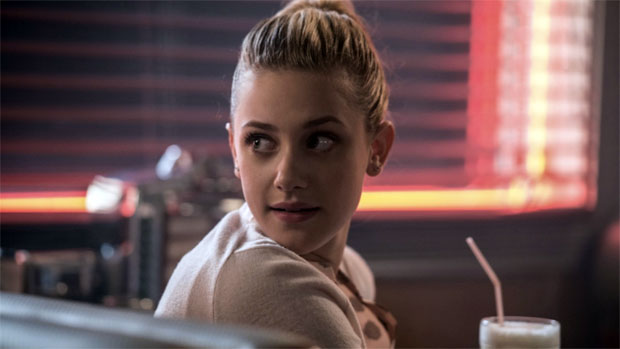 This version of the comics, like Twin Peaks a generation ago, goes beyond the surface charm of Riverdale and its inhabitants, and examines the darkness lying at the heart of the town. Any show which begins starts depicting what could be an incestuous relationship between the brother and sister twins, and the murder of one of them, is not the Archie Comics people new and loved since the 1930s.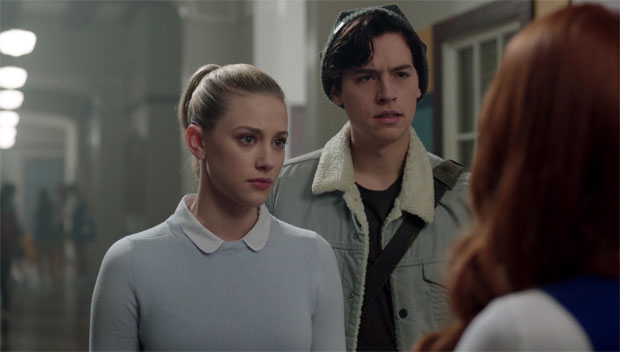 But it does make for an excellent television series. Adding an adult tinge gives the viewer something to sink their teeth in. Instead of bland characters making bland, predictable decisions, we get characters (many of whom are now people of colour to make it even more contemporary) are given depth and heft. Archie has had a summer fling with his music teacher. Betty's sister is away in a mental institution. Veronica has moved back to Riverdale with her mother after her father has left them. Jughead is a moody loner chornicling Riverdale's dark underbelly, and has apparently fallen out with best friend Archie. And who is the murder stalking Riverdale's streets?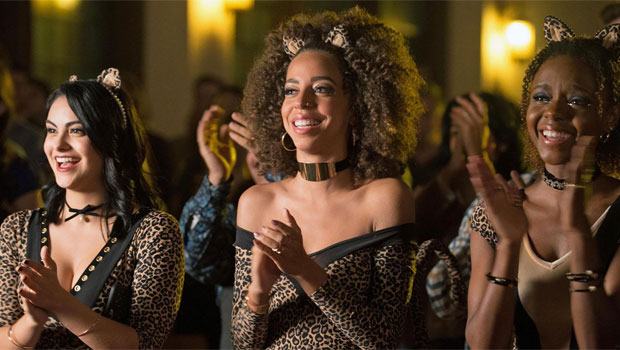 It's no surprise then that the episode titles themselves come from well known thrillers from the 1950s and 1960s. Faster Pussycats! Kill! Kill! and A Touch of Evil tell you a lot about the direction the producers have taken Riverdale. There are secrets piled on secrets, drugs and drug taking, bullying, loyalties betrayed, love unfulfilled and death.
For all that, there is a lot of sweetness and humour undergirding the darker tone. KJ Apa as Archie plays the character with the sort of rueful charm needed in the role. Lili Reinhart as Betty Cooper and Camila Mendes as Veronica Lodge downplay the traditional rivarly and bring to their roles a camaraderie that goes a long way to making them real characters and not simply Archie arm candy fighting for Archie over and over.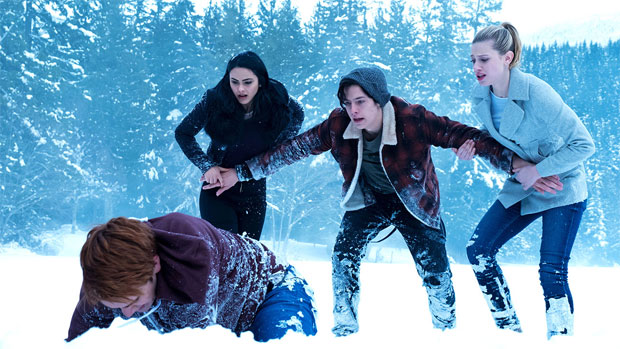 The visual look of the series, which comes to the fore beautifully in this blu ray release, is another character in the show. Riverdale is on the edge of a forest wilderness, with rolling fogs, deep dark blue rivers and lakes and a sky that seems to go on forever. But like the town, something dark lurks beneath the branches of that forest.
This is really excellent television, and a must buy for people who value good writing and acting, and a compelling mystery that leans a lot on Twin Peaks (the 1990s version anyway) for its inspiration. A must buy.
It contains 13 episodes and the following bonus features, chief of which is the 2016 Comic-Con Panel.
Riverdale: 2016 Comic-Con Panel
Riverdale: The New Normal
Riverdale: The Ultimate Sin
I Got You – musical piece
These Are Moments I Remember – musical piece
Gag Reel
Deleted Scenes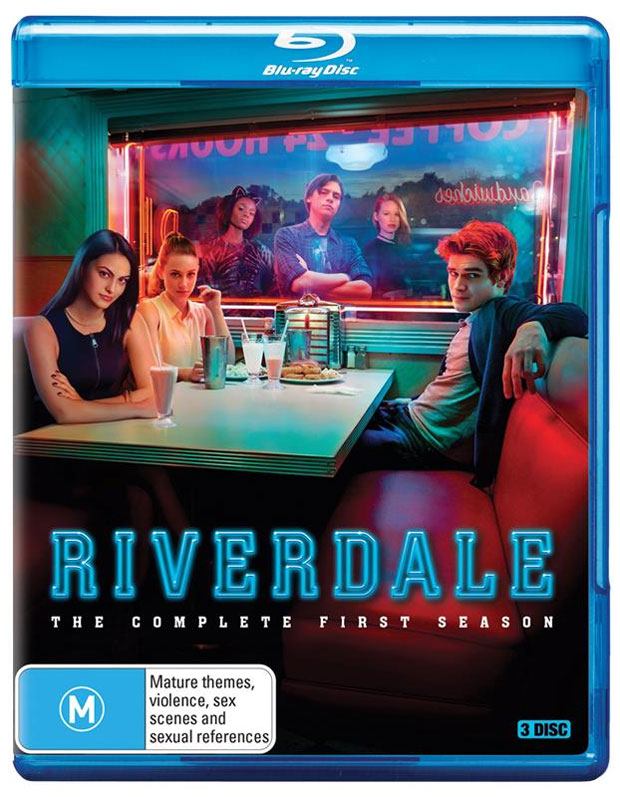 Blu-ray Details
Actors – KJ Apa, Lili Reinhart, Camila Mendes, Cole Sprouse, Marisol Nichols
Film Genre – Drama
Label – Roadshow
Subtitles – English
Running Time – 572
Aspect Ratio – 1.78:1
Region Coding – B (Blu-Ray)
TV Standard – HD
Rating – M
Consumer Advice – Mature themes, violence, sex scenes and sexual references
Year of Release – 2017
Primary Format – Movies/TV – Blu-Ray