Games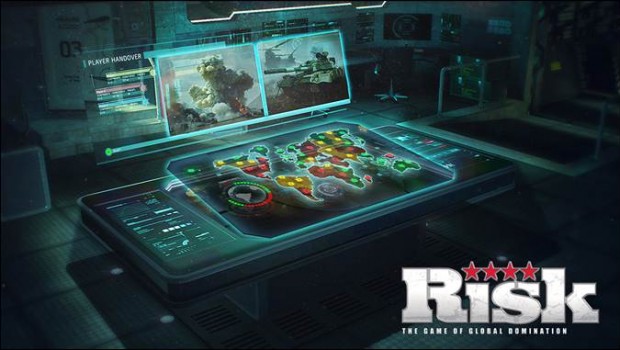 Published on February 5th, 2015 | by admin
RISK CONSOLE GAME AVAILABLE TO DOWNLOAD ON XBOX ONE AND PS4
Sydney, Australia – February 5, 2014 – Today, Hasbro, Inc. (NASDAQ: HAS) and Ubisoft® announced that the RISK console game, based on the famous wartime strategy board game, will be available tomorrow to players. The RISK console game can be downloaded on Xbox Live for the Xbox One video game and entertainment system from Microsoft, and on PlayStation Network for the PlayStation®4 computer entertainment system.
The RISK console game provides a modern twist for players as they embark on their mission to conquer the world. The RISK console game retains the authenticity of the classic rules, while pushing the world-famous strategy game to new limits with 3D tactical battlefields, configurable win conditions and Legacy rule variants.
The game allows up to four players to bring out their inner commander from a high-tech control room and set off to dominate the world using the classic map layout. As a reward for winning battles, players will earn thrilling videos to watch global combat first hand – from epic tank battles to air combat – set in the unique 3D environment.
For the first time in the RISK game, players will have access to Iris, an artificial intelligence whose mission is to give tactical guidance by providing tutorials and feedback as to what is currently happening in the world. Players can also play to the modern strategy warfare online and compete in one of four different leagues.
The RISK console game is available to download through the Hasbro Game Channel for Xbox One and PS4 and via Xbox Live and PSN from $19.95.
For more information, please visit: www.hasbrogamechannel.com