Comics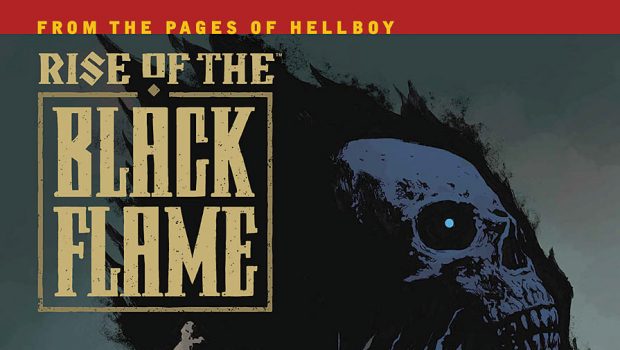 Published on April 30th, 2017 | by Chris O'Connor
Rise Of The Black Flame Comic Review
Summary: The B.P.R.D.'s greatest foe gets it's own origin story of sorts.
I'm used to reading Hellboy stories or at least tales "From the pages of Hellboy" that either feature big red or at least members of the B.P.R.D. but in Rise of the Black Flame we go back in time to see where their greatest foe came from… or at least where it began to take form. The story begins in the present but quickly traces the links back in time until it settles us into early 1900's and events occurring in Siam involving the disappearance of little English girls. The Imperial Police are put on the case and what they uncover, they may wish they hadn't.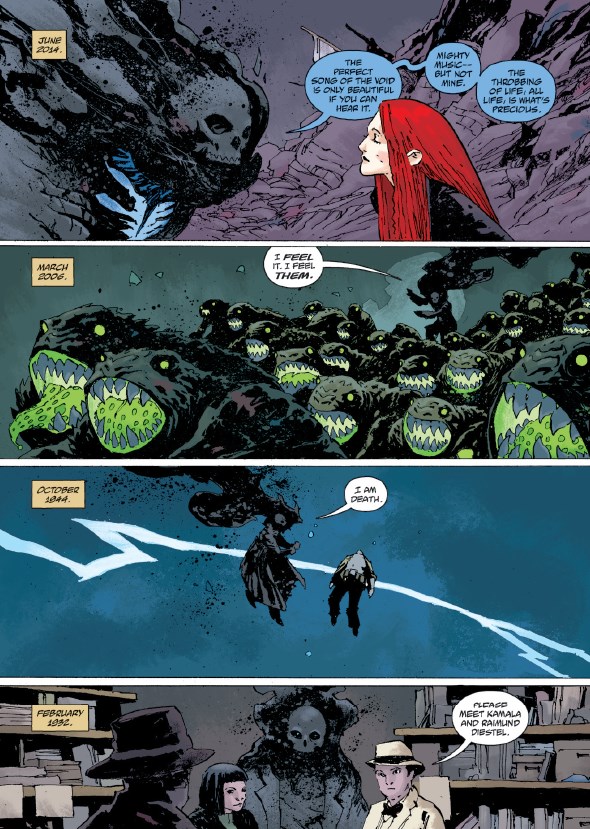 Writing
As always Mignola pulls from the realms of the true occult to flesh out his story, in this case the infamous Thuggee cult lends their historic weight to the hellish events unfolding in Siam. This mingling of historical tales and the Hellboy universe makes the stories from the pages of Hellboy all the more tangible and really adds a depth and level of believability that always tickles my fancy. It's almost like an easter egg hunt of sorts… reading each story gives an opportunity to figure out if I can determine what the "real" paranormal or occult element is and which is the Mignolaverse element. The fact that it's not always easy to tell (and when it is easy to tell it's generally only due to names not usage… ie Thuggee is a fairly well known cult), is a testament to the writing skill of Mike and Chris.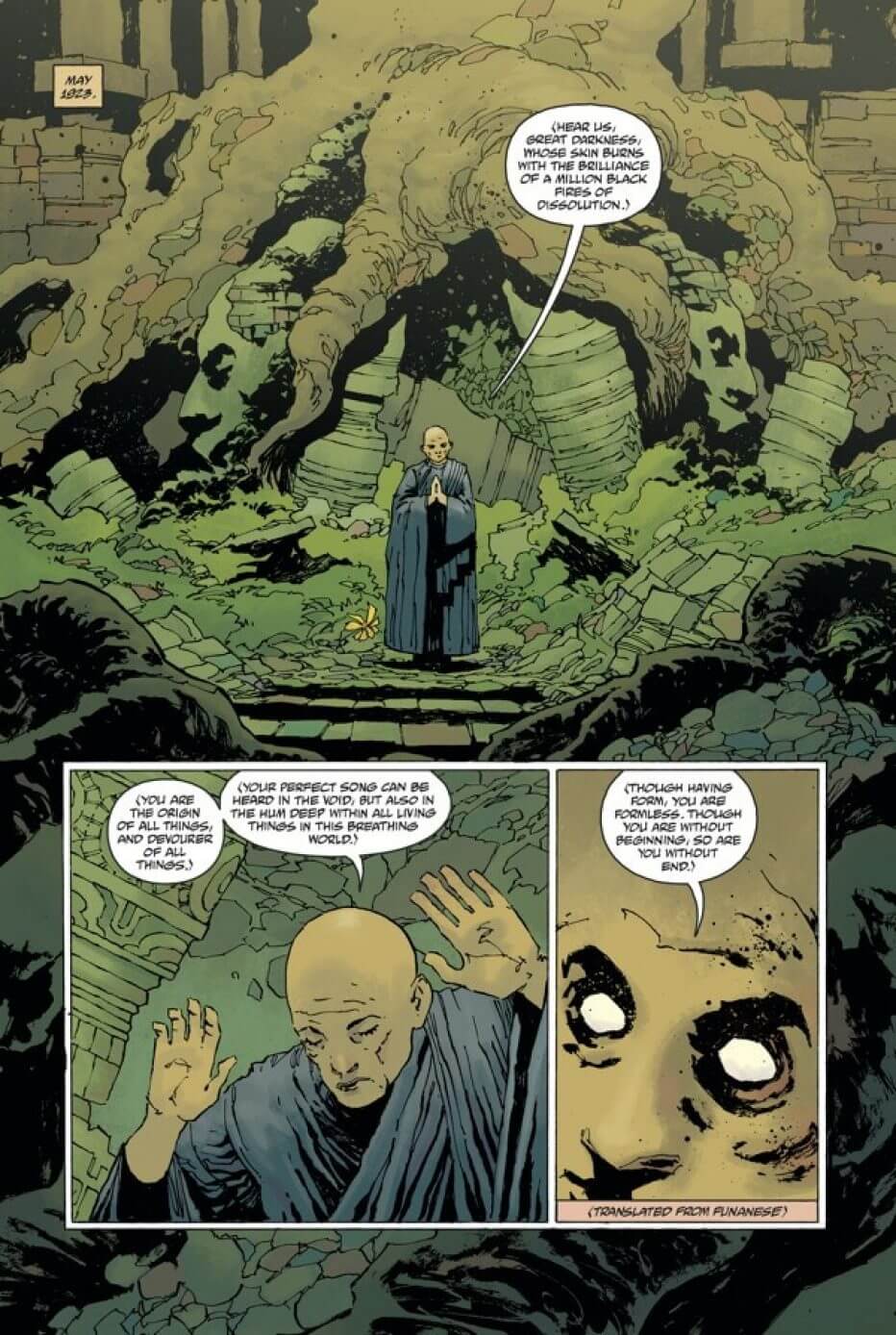 Artwork
Christopher Mitten's art is simple and avoids clutter. There's a certain rough or grittiness to many of the panels that adds to that sense of unease or tension. What Christopher's line work sets up, Dave Stewart's colours complete to great effect. The tones throughout track the emotions as we are taken from the comfortable colours and tones of the city, into the foreboding shadows and cooler shades of the jungle as our characters head closer and closer to the answers they reluctantly must seek.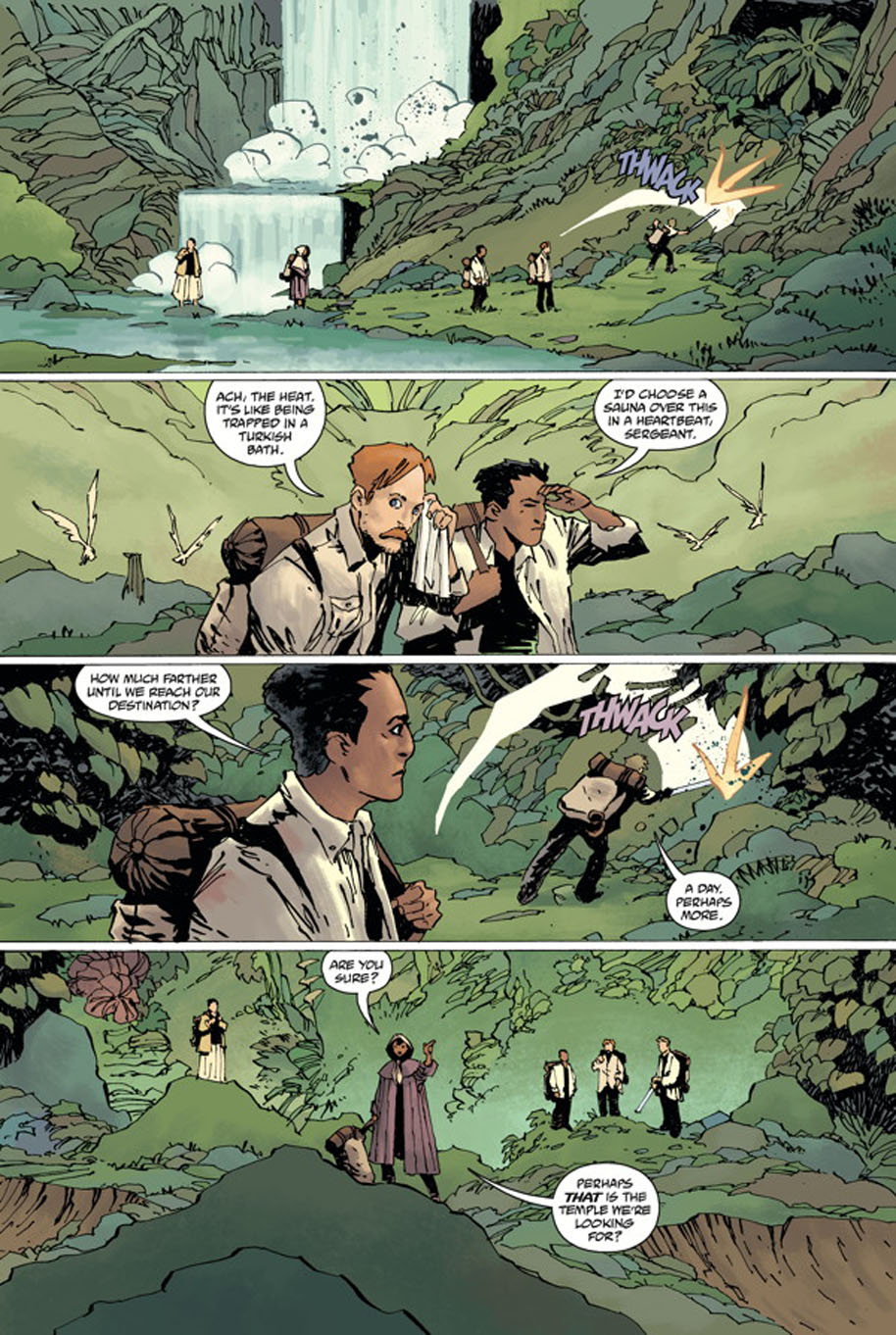 Final Thoughts
I don't know how many total books there are in the "From the pages of Hellboy" series by now but even just the small portion that I've been fortunate enough to read is a wealth of deep storytelling worthy of any of the great mythologies. I would certainly put Mignola and his collaborators in the same realm as H.P. Lovecraft and Edgar Allen Poe and the like… I'm not sure there is a comparable modern writer, but if we only had Mignola I would still be content with the stories we are fortunate to gain from that seemingly endless pool of paranormal mystery.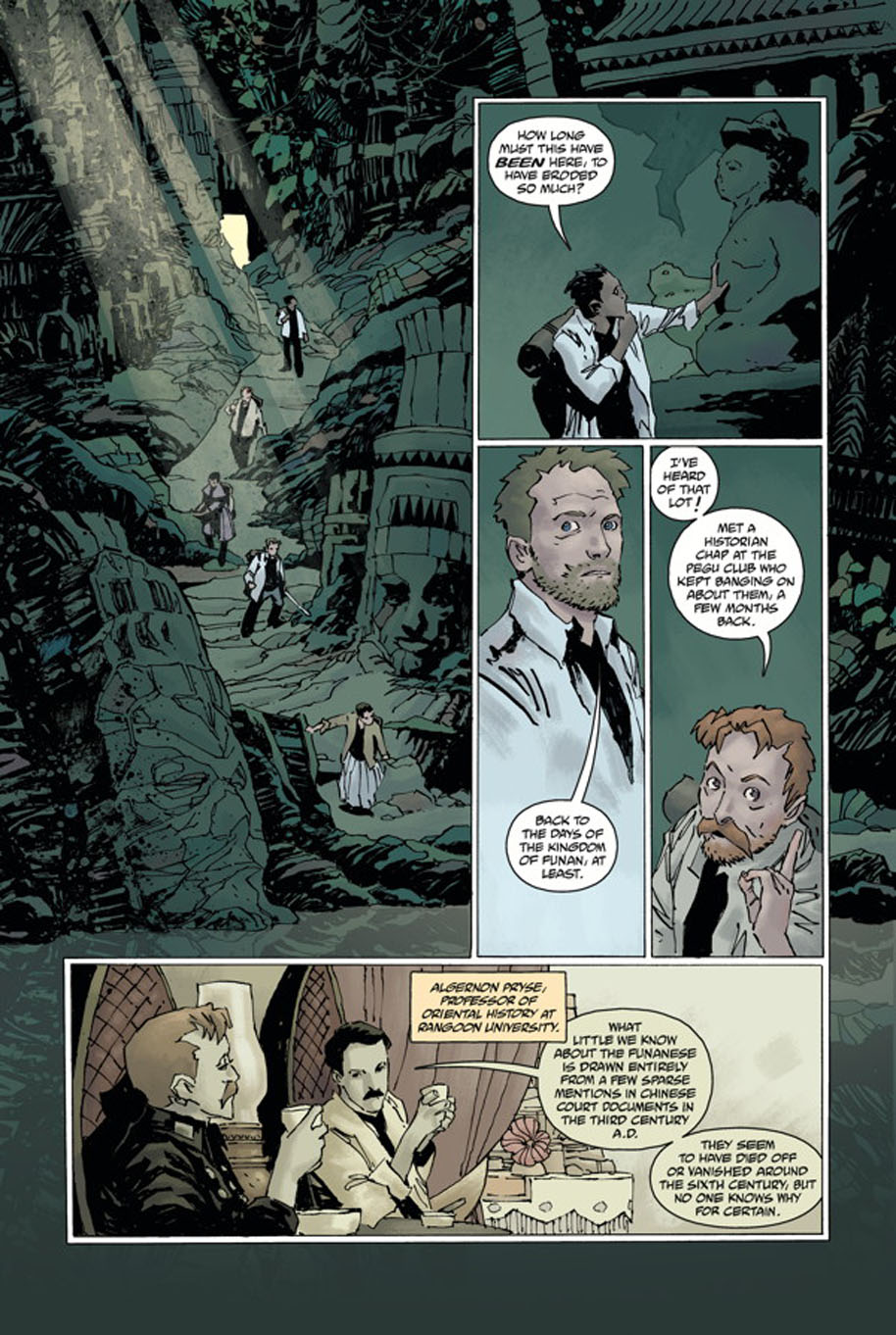 Publisher: Dark Horse
Writer: Mike Mignola, Chris Roberson
Artist: Christopher Mitten
Colourist: Dave Stewart
Cover Artist: Laurence Campbell
Genre: Action/Adventure, Horror
Format: 144 pg, FC, TPB
Release Date: May 3rd, 2017