Comics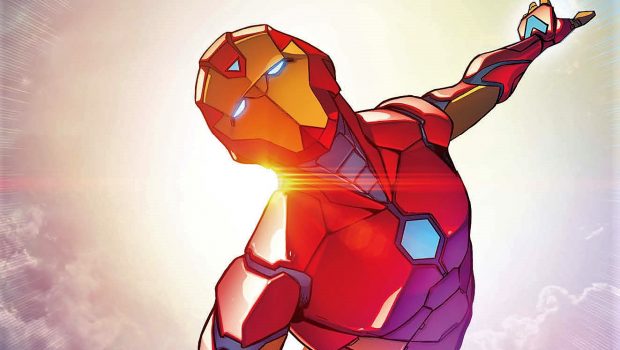 Published on January 19th, 2017 | by Dana Folkard
Riri Williams Soars! Presenting a Special Trailer For INVINCIBLE IRON MAN!
Brian Michael Bendis & Stefano Caselli Bring You a New Kind of Hero.
It's the story that has the world talking! Forged in the fires of the violent streets of Chicago, 15-year old MIT student Riri Williams makes her explosive debut as the Marvel Universe's newest heroine – Ironheart! Marvel is pleased to present a special series trailer for the blockbuster new series, just in time for the release of INVINCIBLE IRON MAN #3 – available now!
Watch the INVINCIBLE IRON MAN Series Trailer Now
Superstar writer Brian Michael Bendis and rising star Stefano Caselli introduce the Marvel Universe to the newest armored hero on the block. Clad in her very own suit of homemade Iron Man armor, Riri is out to prove that anyone can change the world. Not to mention she has an A.I. helping her along the way – the downloaded consciousness of Tony Stark himself! Not to mention a special pep talk from Pepper Potts, a.k.a Rescue! With all this help in her corner, she can't lose right? That is…if she survives her first mission!
INVINCIBLE IRON MAN #3 is available now digitally through the Marvel Digital Comic Shop and at all local comic book retailers. To find a comic shop near you, visit www.comicshoplocator.com or call 1-888-comicbook.