Hardware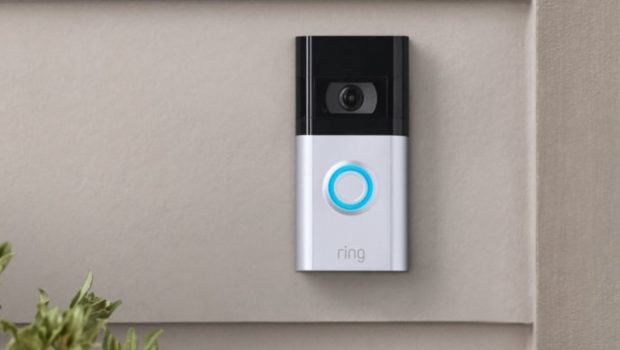 Published on May 8th, 2023 | by Andrew Bistak
Ring Video Doorbell Plus Review
Summary: The Ring Video Doorbell Plus is another smart upgrade over its predecessors.
While boasting the same excellent features and connectivity from previous models, the new Ring Battery Video Doorbell Plus now features 1536p HD video, including head-to-toe view which is 150 x 150 degrees. This adds improved resolution for more detail, including an expanded viewing angle so you'll never miss a package delivery. Compared to the previous Ring models, the field of view on this smart video doorbell is fantastic.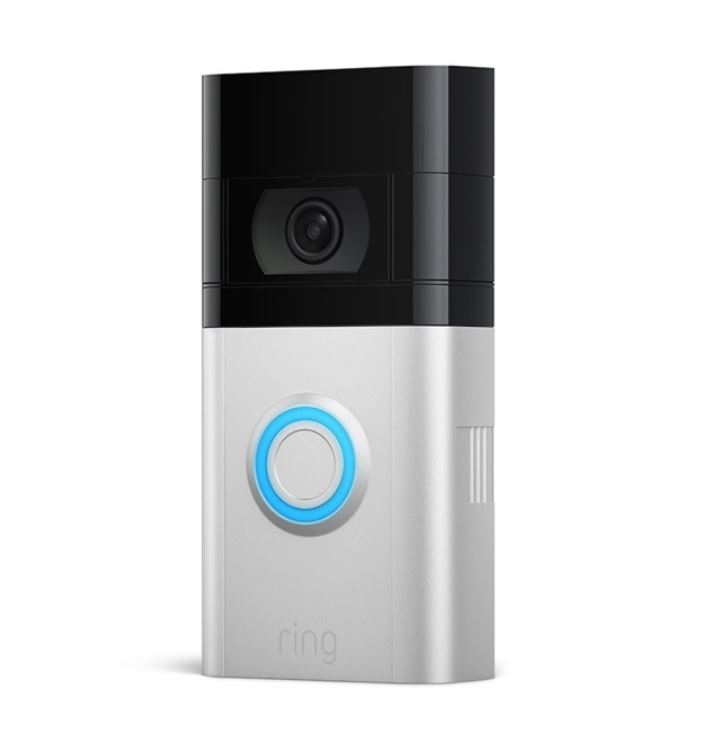 Features
1536p HD Head-to-Toe Video, the highest HD resolution of any Ring battery doorbell yet
Battery life up to three times better than the first Ring Video doorbell
Colour Night Vision
Live View
Two-Way Talk with noise cancellation
Advanced Motion Detection
Real-time notifications
Customisable Motion and Privacy Zones
At its core, this device serves as a smart video doorbell and security camera. So when someone pushes the button on the doorbell, it will send your phone a notification that allows you to start two-way communication with the person on the other end, including the ability of seeing who it is.
Additionally it has Alexa integration and if you have an Alexa with a screen, you can access the Ring that way opposed to your phone. I also like how you can randomly access the camera, especially if an alert has come through. On a smartphone, notifications are very fast, including loading the Ring app.
Unboxing Gallery

With a recommended retail price of $289AUD (April 2023), the Ring Battery Video Doorbell Plus comes with everything you need to wirelessly connect this doorbell to your home or office.
While you are charging the battery for the first time, the next step is to find a spot where you wish to place the Ring Video Doorbell Plus and for us, it was on our bricks. However rather than drilling directly into the bricks themselves, you can get plastic expansion anchors expanders from Bunnings which allows you to screw the doorbell into the mortar.
Design wise, it mirrors the previous incarnations which is basically a weather protected exterior with a camera and a button for the doorbell. There is also a special screw that keeps the Ring battery in place and by removing this screw, it allows you to remove it for charging.
Once charged, you need to connect the Ring Battery Video Doorbell Plus to your home Wi-Fi and this is done via an easy to follow wizard that had us up and running in just a few minutes. Once the connection was established, I then finalized the physical setup and then proceeded to fine-tune the features via the app.
This allows you to set the motion zones you want to monitor and also use it as a security camera, however the later does use the battery faster opposed to just a video doorbell.
In terms of monitoring, Ring gives you a 30-day free trial to their Ring Protect service which basically stores your videos and photos online so if you missed a call or the alarm is triggered, you will be able to access these files anywhere in the world. The basic membership account for the Ring Protect is $49.95AUD.
Setup Photos (App)
As you can see from the app screens, the install wizard is quite easy to follow, including navigating the Ring once installed.
Setup Photos (Physical)
Compared to the Ring Video Doorbell 4 that had a resolution of 1080p, there is a noticeable resolution jump on this model which is now 1536p (1536 x 1536) and is in-line with the pro model. Additionally it now does colour in low light, however this mode needs to be enabled. Given the increased resolution from 1080p, it does make images and video considerably clearer, including night / low light.
Another cool feature of the app besides setting up motion zones, is that you can now add Package Zones that will alert you should a parcel come. Add in inviting users to your Ring network, live views, ability to link to other Ring devices, linking Ring Chime devices plus more security with two-way mobile authentication and geofencing and the Ring Video Doorbell Plus is a decent upgrade from its predecessors.
What about battery life? That's a tough one because depending on monitoring and/or how many times a doorbell is pressed, Wi-Fi strength, low light vs light, there's a whole ton of variables that will drain the battery faster. It could last 6-months, it might be 2-months.
Another new feature are quick replies. Quick relies allows you to set a pre-recorded audio message that plays when the doorbell is pressed. There are six preset responses and turning this feature on/off is done speedily through the Ring app. If you have the Ring Protection subscription, this allows your visitor to leave a recorded message as well.
Final Thoughts?            
If you're looking for a truly simple wireless video doorbell solution that allows you to access this device from anywhere in Australia or the world for that matter (provided you have an internet connection), then you're in luck! Both the physical and Wi-Fi installation is super easy and Ring provide all the accessories needed to attach the video doorbell to your home or office. Best of all, it has increased resolution, clarity and response speed from previous models and while charging is still not USB-C, you will be notified the by app when it's time to charge. All in all, another great Ring Video Doorbell for 2023!