Hardware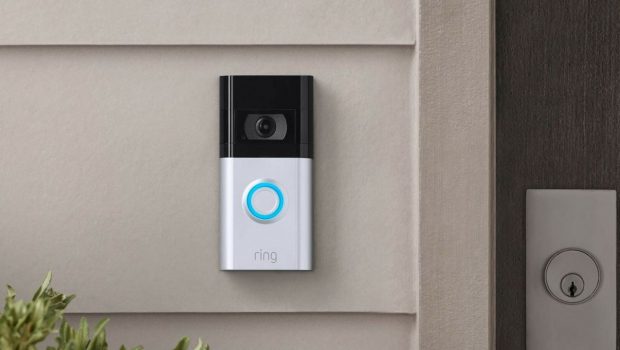 Published on October 18th, 2022 | by Andrew Bistak
Ring Video Doorbell 4 Review
Summary: The Ring Video Doorbell 4 is indeed a smart video doorbell that comes with useful and clever features.
The Ring Video Doorbell 4 is the latest generation of this clever smart doorbell and while it supports all the features of the previous model such as allowing you to easily to see who is at the door, including speaking with them via your smartphone or accessing this feature on your Alexa device, it has also received a technological boost for improved performance.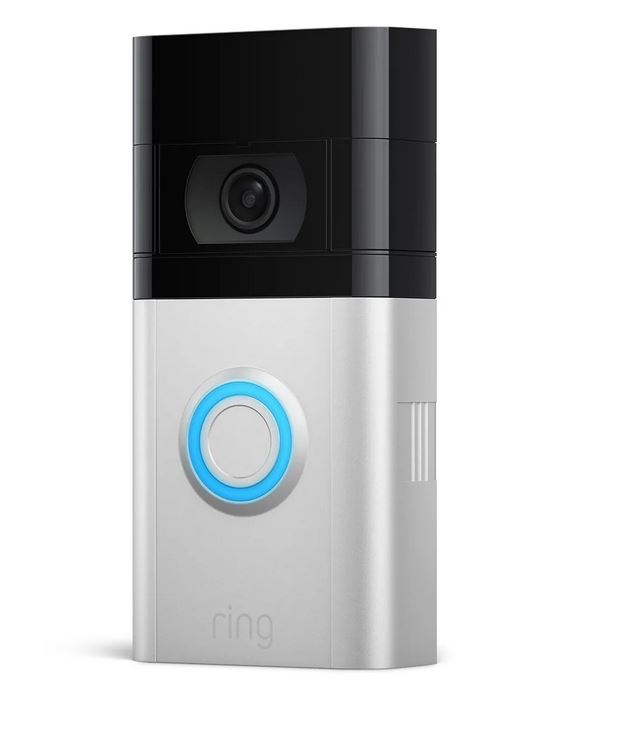 Highlights
You can mount it using the included fixings.
It features 1080p HD video that you can stream live from your smartphone.
The Ring 4 works with Amazon's Alexa, and you can use two-way talk from your Echo Dot.
You can view notifications and footage from your doorbell in real time using the Ring app.
The Ring 4 features two-way talk so you can communicate with people at your door.
The camera has night vision for low-light situations.
Connect your doorbell via 802.11 a/b/g/n WiFi.
The Ring 4 is battery operated, with the an improved rechargeable battery included.
The camera gives you a 160-degree angle view.
It features advanced motion detection and you can set up notifications to your smartphone when the sensor is activated.
The Ring 4 has a Colour Pre-Roll feature that offers an extra 4 seconds of video footage before the camera detects movement.
It comes with 12 month warranty for your peace of mind.
It has a sleek design with two interchangeable cases: satin nickel and venetian bronze.
Answering the door is easy with Quick Replies; choose from preset responses, or save time and ask visitors to leave a message with just a few taps.
Well packed from Amazon, the Ring Video Doorbell 4 comes with everything you need to install this device into your home or office. This includes;
Ring Video Doorbell 4
Lithium Ion Battery
MicroUBS cable (for charging)
1 x interchangeable faceplate (satin nickel)
1 x corner piece (used to angle the doorbell)
Documentation
Unboxing
While the Ring Video Doorbell 4 works with its inbuilt rechargeable Lithium ion battery, you can also have it hardwired to the mains as well. If you choose the later, I would recommend an electrician, however with wireless, the installation process is very simple and whether that's a brick or wooden home, the goal is to secure the doorbell to the appropriate fixture. For us, it was on the mortar between the brick work so we did not need to drill into the brick itself. In terms of size, it measures at 12.8 cm x 6.2 cm x 2.8 cm with a weight of just 240 grams.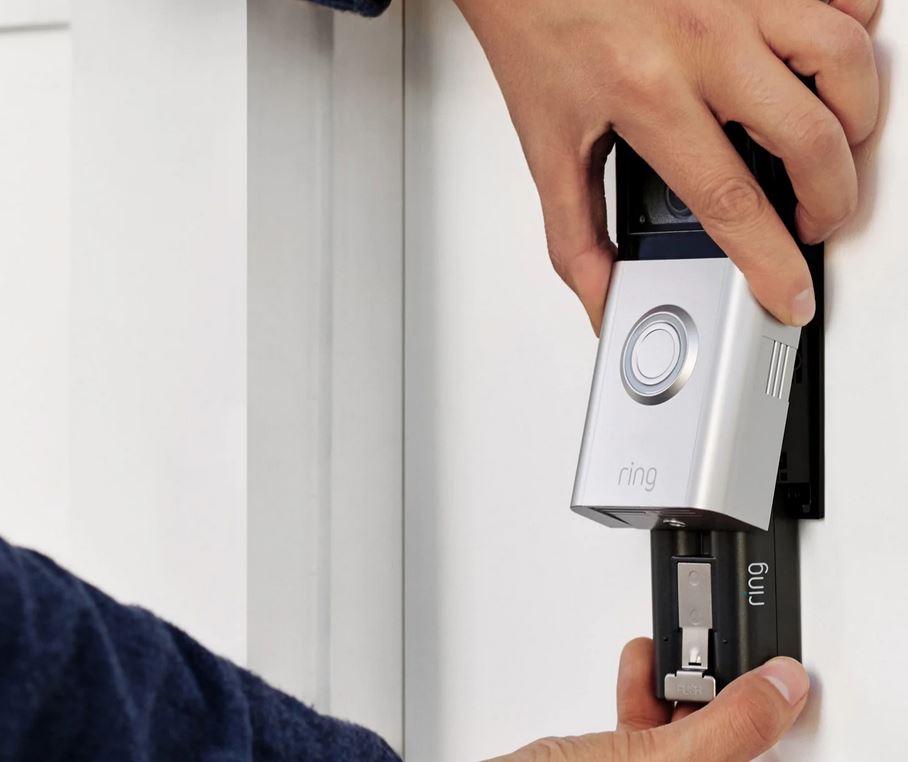 Once you have found a location to install the Ring Video Doorbell 4, you remove the faceplate which reveals four screw holes. This is used to secure the doorbell to your wall and once it is securely placed, it's time to charge the battery which can take several hours as its limited to a MicroUSB connection. While it is charging, I recommend you download the Ring app and create an account.
Install Photos
Once charged, place the battery into the doorbell, replace the faceplate and then use the tiny screw (including special screwdriver) to secure the battery and faceplate. By doing this, it prevents anyone from accessing the inside of the Ring Video Doorbell 4. Ring also offers excellent advice on placement or there are a myriad of Youtube videos as well if you need some additional support.
The next step is to load the Ring app which works on both Android and iOS and it takes you through a wizard that connects the doorbell to your Wi-Fi network and phone, including other devices such as Alexa or the Ring Chime which gives you the sound of the doorbell in another room, opposed to just the alerts on your smartphone. The new Ring also comes with a 4-second colour pre-roll which basically starts filming 4 seconds before the button is pressed that ensure you never miss out on who is at your door.
App Gallery
While it works as a two-way doorbell, the motion alerts of the Ring Video Doorbell 4 have been considerably improved to capture more and reduce false readings that is ideal for those looking to have an easy security system. The device also comes with a month Ring Protect subscription that allows you to access the recorded video alerts. This service ranges from $4AUD per month that is quite reasonably priced.
Another cool feature is the ability to share the doorbell with other people via an e-mail link and tweak the doorbell chimes, however the stock sound is still our favourite. The app also informs you of the battery levels of the Ring Video Doorbell 4. Video quality supports 1080p HD, including night vision and the clarity is quite decent for such a portable device that easily allows you to identify who is at your door and communicate with them over your Wi-Fi network.
Final Thoughts?
Once again Amazon refine an already great product and if you're in the market of an excellent smart doorbell or looking to upgrade an older Ring device, then the Ring Video Doorbell 4 is exceptional value for money!
Highly  Recommended!