Hardware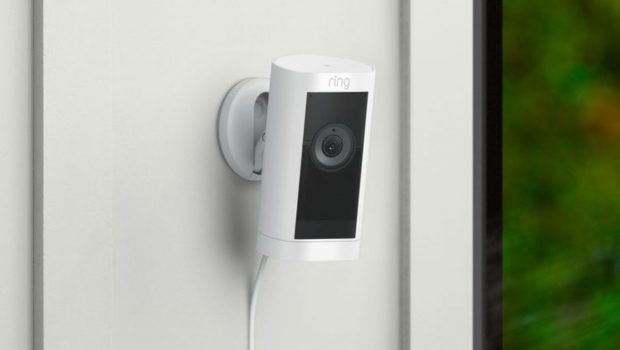 Published on November 2nd, 2023 | by Andrew Paul
Ring Stick Up Cam Pro Plug-in Review – Security made Easy!
Summary: Ring Stick Up Cam Pro Plug-in is security made easy
The new Stick Up Cam Pro Plug-in from Ring has arrived for 2023 that again provides users with an easy to install and accessible security camera that successfully integrates into not just the Ring infrastructure (e.g. Ring Video Doorbell) but also the Alexa smart network.  So if you have an Alexa device such as Fire TV or Alexa Show 15, you can view the live footage directly from the Stick Up Cam Pro.
Best of all, the new Stick Up Cam Pro is a weather-proof security camera which means you can mount it outside and it will be protected from the elements. Also supporting the installation is that the device comes with all the DIY mounting accessories, including a generous (and I mean generous) long power cable. So yes, it's the Pro of DIY home security cameras!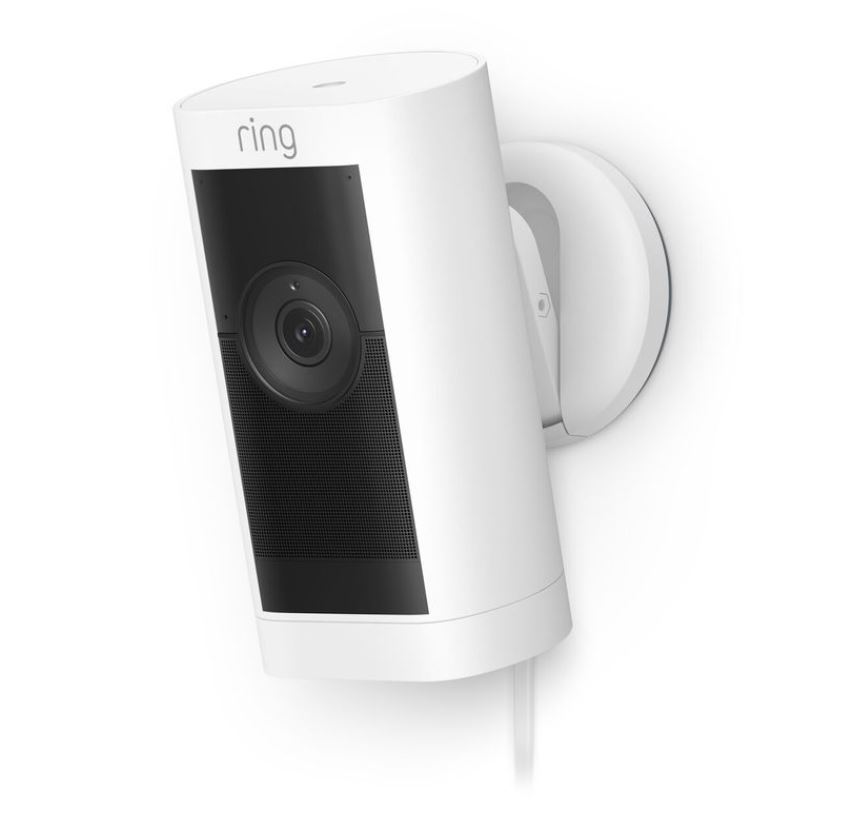 The most challenging aspect to setting up the Ring Stick Up Cam Pro Plug-in is the manual installation process, however Ring give you all the accessories needed to mount the camera. However before mounting the camera, I would recommend setting up the camera via your Ring app first and once connected to this app (e.g. it's working) thanks to the QR code on the device, you can then mount the camera. So whether this is on a bookshelf, the side of your house (outside) or somewhere in the backyard to give you a birds eye view of the property, the Stick Up Cam Pro makes it all possible.
If you have not used the Ring app before, it is a very straightforward app and allows you to access the camera anywhere in the world (provided you have internet access). If you pay for Ring Protect service, this subscription service (from $4.95AUD per month) allows you to access recorded videos of up to 180-days, including photos.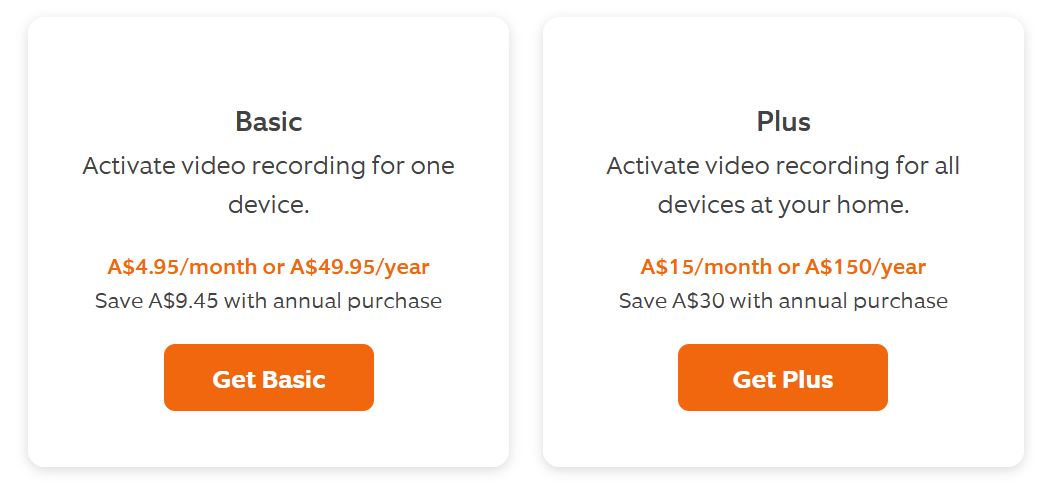 In terms of design, the Ring Stick Up Cam Pro Plug-in is reminiscent of the previous model and does look like a security product, however its white colouring definitely makes it more Spartan and less noticeable once mounted outside. There is also a black version available as well. While it is predominantly made from plastic, it is quite a sturdy security device and can be used outdoors without any issues thanks to its weatherproofing. Supporting the wireless connectivity is the dual-band Wi-Fi which does create a fast connection from the Stick Up Cam Pro to your router or modem router. It's also considerably faster than battery powered cameras as it is connected to the mains.
Gallery
Additionally it has a high quality camera that supports 1080p HD video to produce clear sharp images, including night vision thanks to its infrared LEDS. The field of view is 155 degrees which does capture quite a bit of your property when positioned in the right place. Another great feature is that the Stick Up Cam Pro supports two-way talk which means if someone is detected, you can communicate with them or let them they are being filmed. It also comes with a loud 85dB siren to warn intruders and alert the owners.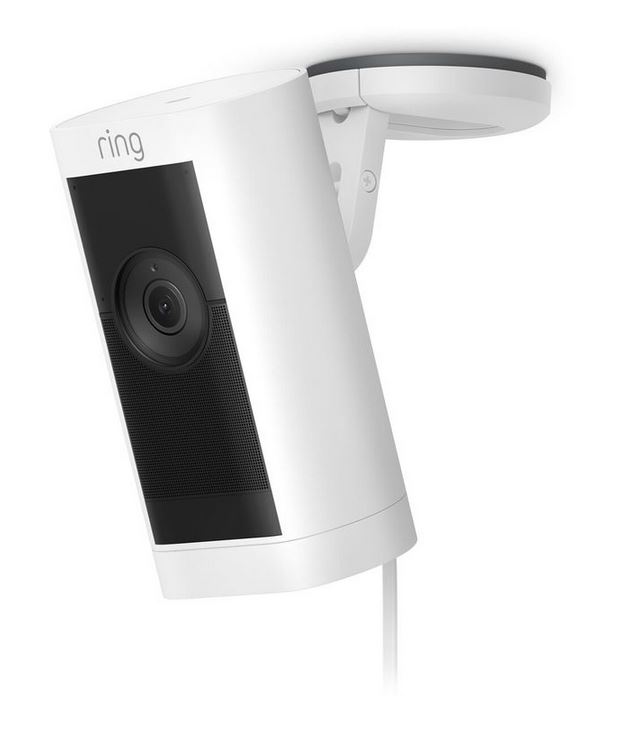 The camera supports 3D Motion Detection that basically uses technology similar to a radar which reduces false positives and makes it more accurate in detecting a person or persons. Via the Ring app, you can set the area for 3D Motion Detection and if something goes into this zone, it immediately sends an alert to you via a notification. I also love that you can set up motion schedules which disable the monitoring if you're home on the weekend for example. The Ring app also shows you the device health which focuses on the Wi-Fi connectivity so you can ensure you're always protected.
The caveat is that you need to be running the Ring app in the background in order to receive notifications and if you are going away on holidays, you can invite other people into your Ring network so that they are notified as well. As it's a wired camera, it supports pre-roll footage that means it will display the video prior to the motion being detected which is a very cool feature.
What's missing? You cannot pan the camera as it is in a fixed position and there is no internal storage which means if you lose your Wi-Fi connection, this could be a problem. Another missing feature is that you cannot zoom but give the price of $299, it is still excellent value that offers simple installation and some great features courtesy of the device and the Ring app.
Final Thoughts?
The Ring Stick Up Cam Pro Plug-in is excellent value for money that really makes security easy! It is a well-designed security camera with an excellent app and integration to both the Ring infrastructure and Alexa smart home again makes things simple. However just be aware that you need to purchase the Ring Protect subscription service to fully maximise this device and as a sweetener, it comes with a 30-day trial.
Recommended!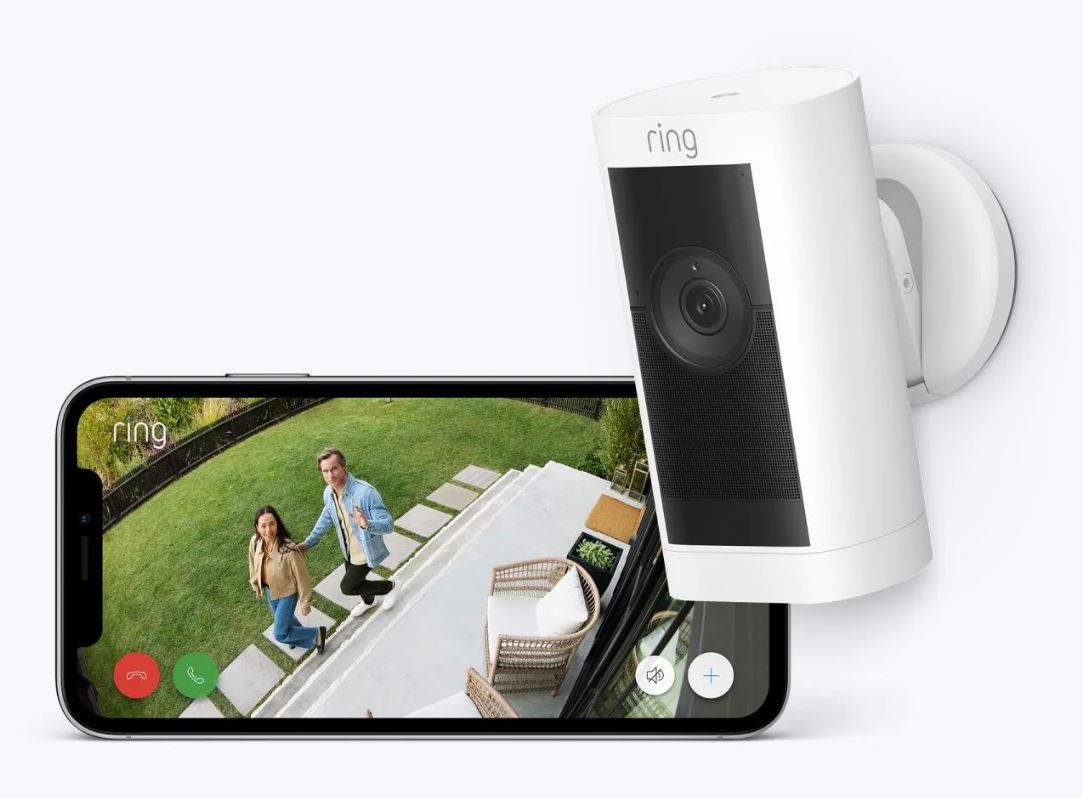 Know like a Pro, outside or in.
A flexible weather-resistant camera that puts pro-grade security exactly where you need it. Stick it up anywhere you want to see and hear more with advanced features like Radar Motion Detection, HDR video, and Audio+.
3D Motion Detection with Bird's Eye View
Help protect your property with Radar Motion Detection – allowing you to pinpoint movements and reduce false alerts for unmatched security coverage.
Clear and sharp around the clock.
Stick Up Cam Pro captures every detail in crisp 1080p HDR video. Dark out? Doesn't matter. Get a vivid picture at any hour with Color Night Vision. Or shoo away intruders using Two-Way Talk's enhanced audio.
Key Features
1080p HDR Video & Colour Night Vision
3D Motion Detection with Bird's Eye View
Two-Way Talk with Audio+
155° diagonal, 139° horizontal, 80° vertical field of view
Weather Resistant for Indoor/Outdoor Use
Colour Pre-Roll
Dual-Band Wi-Fi