Switch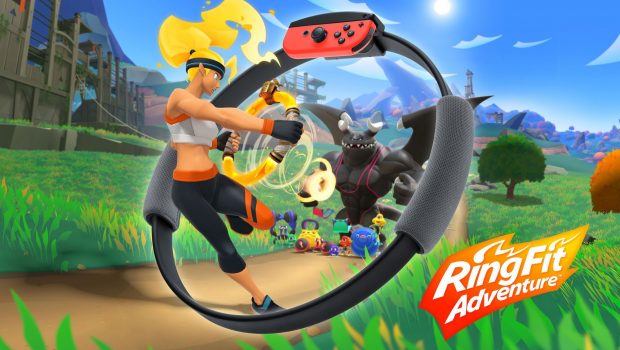 Published on November 1st, 2019 | by James Wright
Ring Fit Adventure Review
Summary: Ring Fit Adventure successfully merges gaming with fitness on the Nintendo Switch!
When it comes to active gaming, Nintendo are way ahead of its competitors and this is where their new game, Ring Fit Adventures comes into play that combines gaming with exercise. While it may be reminiscent of Wii Fit, Ring Fit Adventure feels more like a real-world workout, opposed to the slightly more gimmicky title.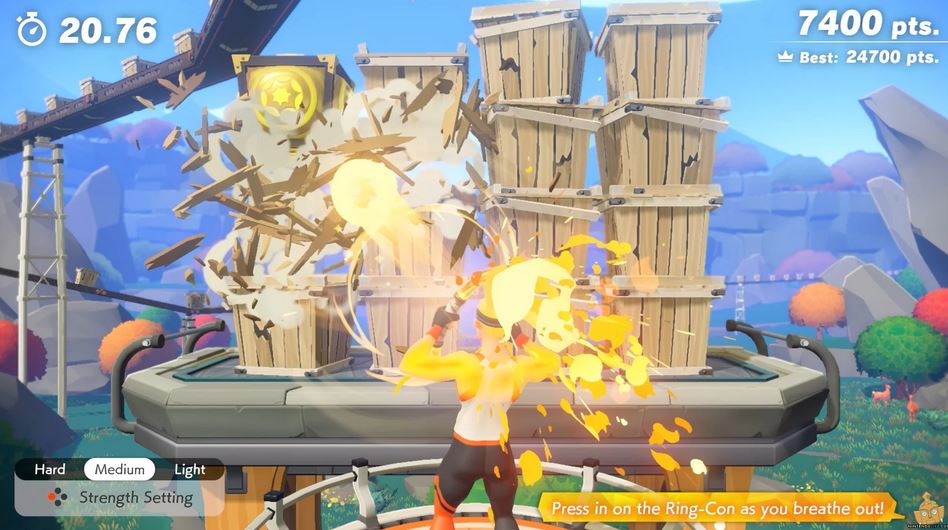 At its core, Ring Fit Adventure comes with a "ring" that allows you to attach your Joy-Con controller into this device which then uses the motion controls to monitor your movement as you perform all sorts of on the physical activities such as running, squats, high knees and even yoga! For those old enough to remember the totally awesome Xena Warrior Princess starring Lucy Lawless, Ring Fit Adventure definitely channels this premise in terms of story, especially with its Ring controller.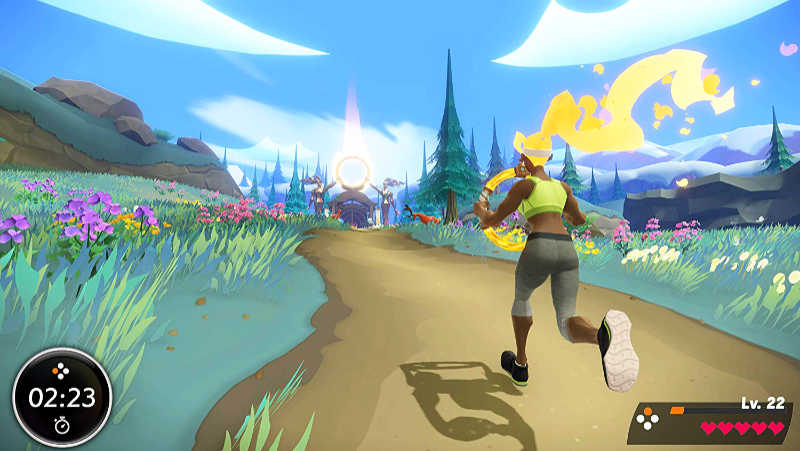 The protagonist of the game is Dragaux, a "body building" dragon who wants to rule the world with his power. This is where you come into the picture and with your Ring that is called the Chakram in Xena, you will use this device to interact with the gaming environment and also burn quite a few calories in the process. There's also a leg strap as well which is used to monitor your lower body with the other Joy-Con. This allows the game to monitor you jogging, using the Ring to fight or even doing Yoga poses to restore your health.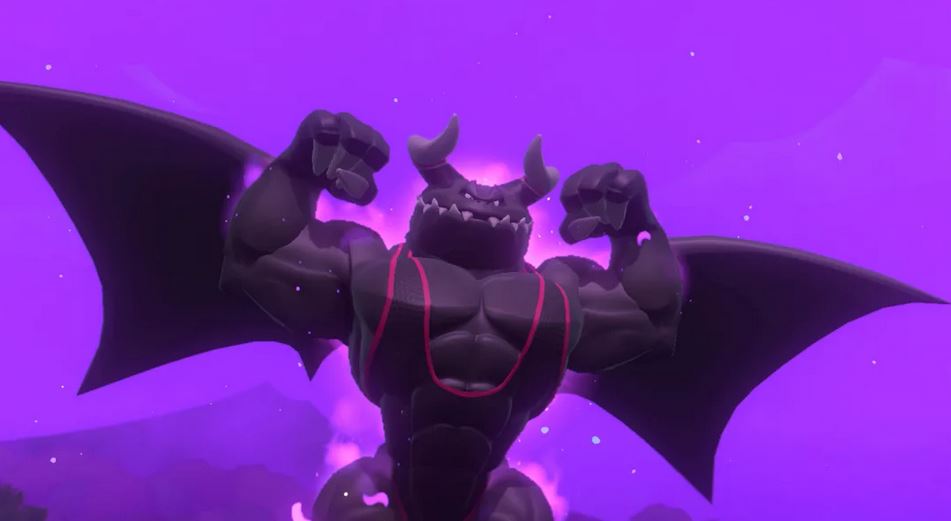 Thankfully there is a tutorial which helps teach players how to master the Ring and of course become the hero that you have been destined to become. So with over 100 levels and 20 worlds, mastering the Ring is essential and while you do fight monsters, the developers change the pace slightly by changing into a turn-based battle system when you face opponents.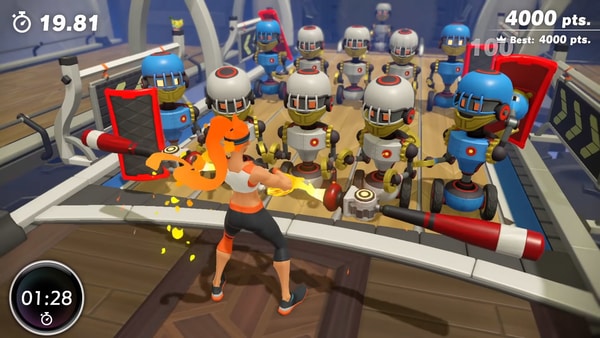 That is, when you face a monster, you will need to perform exercises in order to defeat them and you can also change the difficulty settings of this game in order to have a more intense workout. Ring Fit Adventure also mixes up the exercises so it doesn't become too repetitive and while it is thoroughly enjoyable, it's fun interacting with this world as you take down the bad guys with your fitness moves.
There's even an element of RPG incorporated in this game and once you have defeated an enemy, you are given experience points which can then be used to access additional moves that in turn increases your "fighting" … well… fitness abilities. Needless to say, this RPG element does give you more incentive to play and actually makes it fun as you attempt to improve your abilities. I also found Ring Fit Adventure a much more intensive experience than the previously mentioned Wii Fit and it even gives you a report on how well you have performed. This includes statistics for BMP (beats per minute), calories burned, distance travelled and work-out time.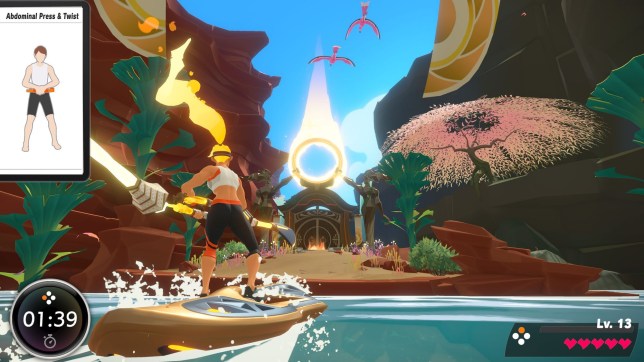 Furthermore the game is also like your own person fitness instructor as it gives you recommendations and tips to improve your health and fitness levels. When you do finish the campaign which is not only quite lengthy but very rewarding, there's other gaming modes to find such as Custom, Multitask and Quickplay that offer additional work-outs and access to more virtual fitness training, including mini-games in Quickplay. Whereas Custom gives you access to additional workouts, including tailoring them to specific areas of your body and fitness. Furthermore, this game is complemented by the great graphics and audio!
Final Thoughts?
The developers of Ring Fit Adventure have really thought outside the square and have delivered an enjoyable yet interesting fitness game that actually works. It's not clichéd or forced like some other console fitness games but one that uses the Ring to truly immerse you into the game that tracks your movement and in essence, turns it into real-world exercises… but more enjoyable! It's gaming meets exercising!