Hardware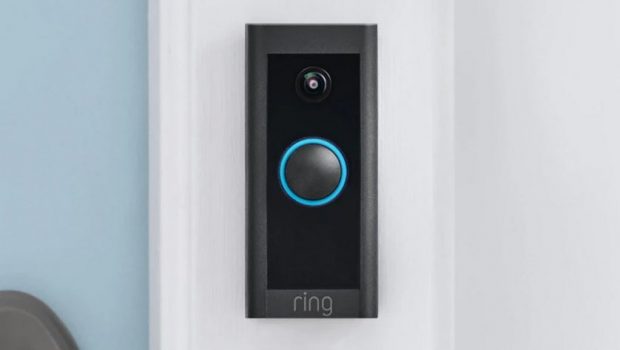 Published on March 13th, 2021 | by James Wright
Ring Doorbell Wired Plug-In Review
Summary: The Ring Doorbell Wired Plug-In is great value for money for not just two-way communication when someone presses your doorbell but also it's security camera features.
Welcome to Ring's Video WIRED Doorbell that boasts all the excellent features of the previous models, however is slighter smaller (15 x 12.3 x 5.9 cm) and best of all, still boasts Alexa connectivity that adds another layer to this already smart doorbell. At its core, it is a Wi-Fi video doorbell that allows you to receive alerts/notifications on both your smartphone and Alexa devices, including video and two-way communication. However unlike the wireless model, the wired plug-in version has been designed to easily replace existing powered doorbells or if this is a little too complex, you can arrange an electrician to install it for you.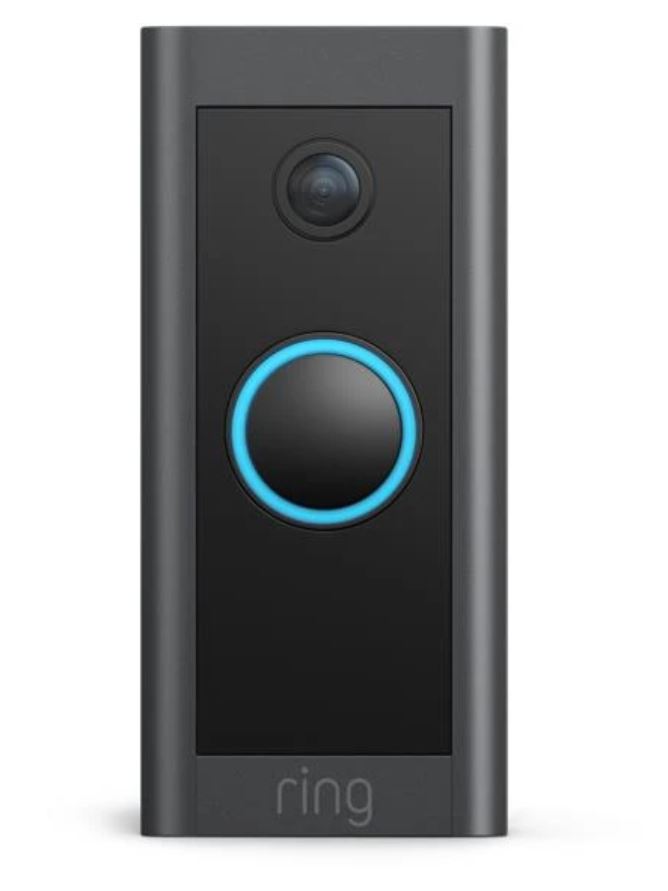 Ring Doorbell Wired Plug-In Features
• 1080p HD Video, including Night Vision
• Two-way Talk
• Advanced Motion Detection
• 2.4Ghz wireless connectivity
• Customisable privacy settings
• Real-time notifications to your phone
• Alexa compatibility
When it comes to setup, the Ring Doorbell Wired Plug-In comes with everything you need to get this device connected to your current wired door (if it is compatible), Wi-Fi network and the last step is to download the Ring software for your smartphone. In another life, I was an electrician so the install was a relatively easy process, however if you have any doubts, call an electrician in order to ensure a flawless setup. If you don't a wired doorbell, you can use the plug-in which is just as easy.
As my existing powered doorbell was compatible to the Ring Doorbell Wired, the changeover between devices was a relatively straight forward process and Ring provide a step-by-step guide to ensure you don't miss a step. Once the mains was disconnected, I swapped doorbells over and then turned on the mains which powered our new Ring Doorbell. With the fixed installation, the device can be firmly attached to bricks, mortar and wood which makes it well-secured. The only issue that I could foresee with installation is that if your existing doorbell is in the wrong place when it comes to video, this will make placement a little tricky. Thankfully the planets were aligned in my situation and unlike the wireless version which requires you to charge the battery every 2 to 6 months, depending on usage, the wired version does not have this issue.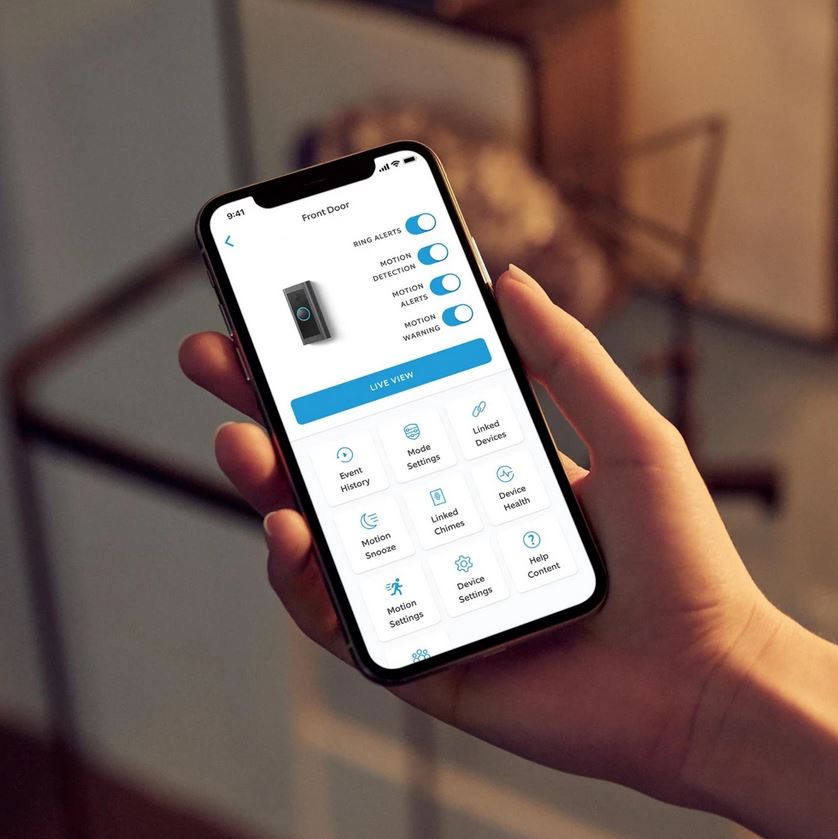 Once the Ring Doorbell was connected, I went to the Google Play store to download the Ring app in order connect this smart device to our Wi-Fi network. Thankfully it's just a wizard and a very simple process at that. The app allows you to access all facets of the doorbell, including the ability of setting up advanced motion detection which doubles as a security camera. If the camera detects something or someone pushes the doorbell button, it will automatically send a notification to your phone (or tablet) that then allows for 2-way communication and of course video for you to see. Another clever feature is that you can setup smart monitoring which basically adjusts the motion setting filters in order to reduce false negatives from passing cars or your neighbours.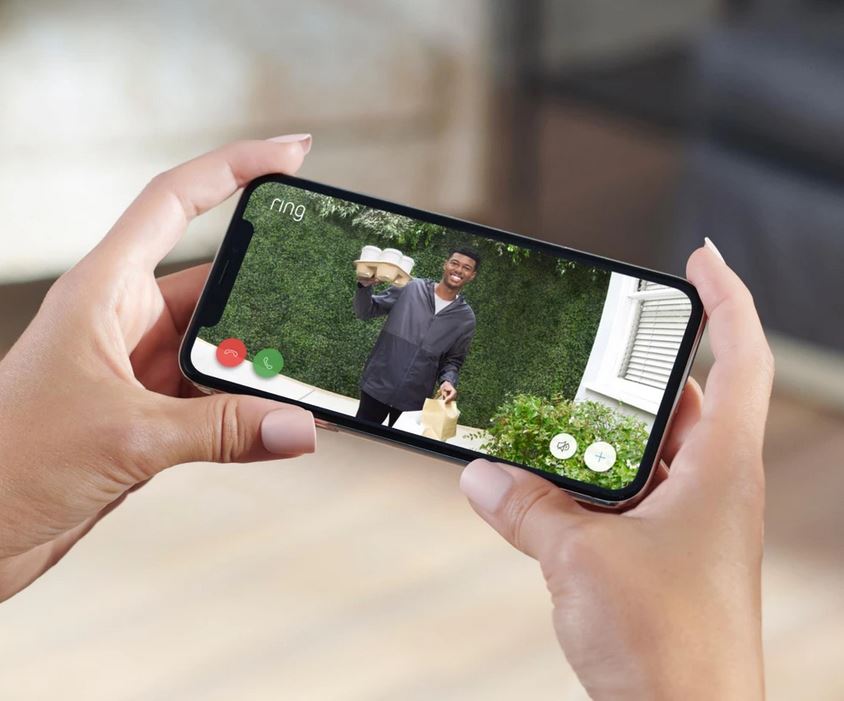 Additionally if you have an Alexa device with video, you can see the person on this screen and again, it supports 2-way communication. In order words "Alexa, talk to front door" and presto, you are not only seeing who is at your door but also communicating with them. One caveat of this device is that you do need to join the Ring Protect Plan if you want to access videos up to 60-days ago, however there is a "free" account without this feature. Unfortunately the free version not allow you to download videos or photos but $40 for the basic plan, it's well worth it.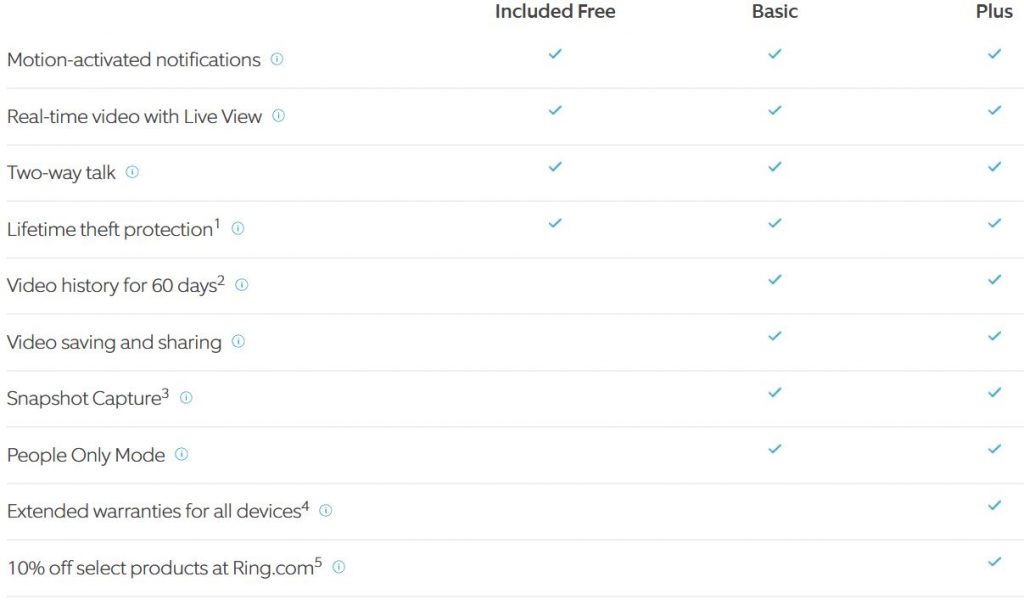 The video quality of the Ring Doorbell Wired Plug-In was very clear, particularly during the day and at night, the quality was good and you could clearly make out who the person was. Audio quality was equally as good, however this is determinant on your home internet connection but for the most part, I was able to communicate to the person outside with no connectivity issues. The app even features a Live View mode that gives you to access the camera on the device and provided you have access to the internet, this can be done from anywhere in the world, including receiving notifications. Nothing is more satisfying then asking the courier to leave the parcel in a safe location while you're at work.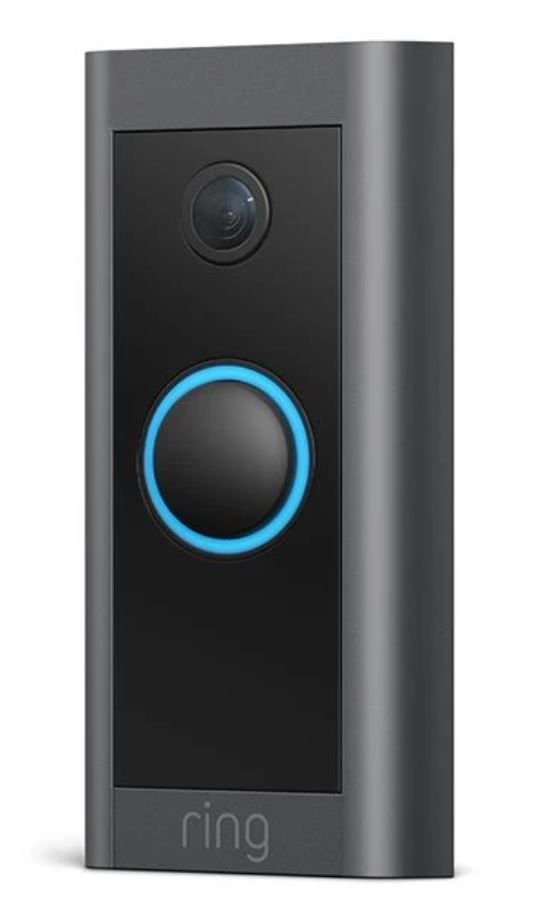 Final Thoughts?

Like previous products from this company, the Ring Doorbell Wired Plug-In is a great smart doorbell, particularly from a safety point, including the ability of two way walk and video which is a very handy 21st century function. I like how this unit is slightly smaller than previous incarnations and while it was a wired setup, it was a very easy process and the most complicated thing for me was linking it up to my existing Wi-Fi network but with the installation wizard, this is almost a moot point. Add in the great support from Ring and the excellent app itself and I could not fault the Ring Doorbell Wired Plug-In device.