Films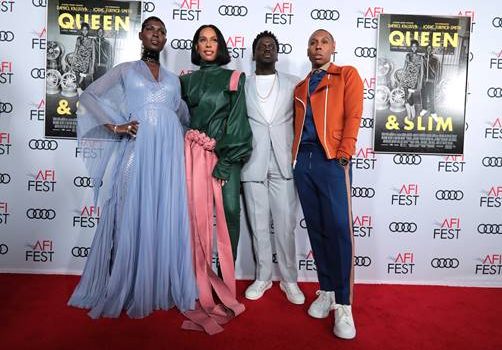 Published on November 25th, 2019 | by Damien Straker
Rihanna, Zendaya, Natalie Portman, and Snoop Dogg Celebrate the World Premiere of QUEEN & SLIM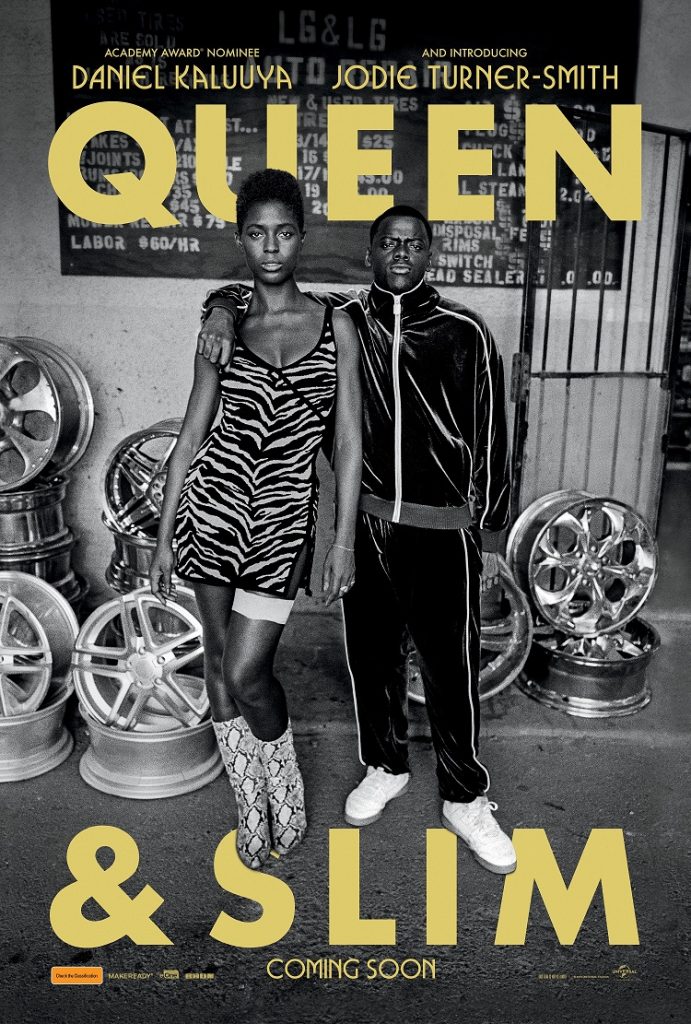 QUEEN & SLIM had its World Premiere at the AFI Film Festival with a star-studded event and glowing reviews.
Director Melina Matsoukas (director of Beyoncé's Formation), writer Lena Waithe and stars Daniel Kaluuya (Get Out) and newcomer Jodie Turner-Smith walked the red carpet alongside high profile guests including Rihanna, Zendaya, Natalie Portman, Snoop Dogg, and Janelle Monáe.
The film currently sits at 100% on Rotten Tomatoes.
Variety said "Visually arresting, socially conscious riff on the outlaw-hero genre. The director assembles a bound-to-be-legendary hip-hop soundtrack — including 'Comin' Home,' a new single from Lauryn Hill — to infuse the movie's silky, laid-back style with a deeper resonance."
Indiewire said "Powerful. Kaluuya, whose wide-eyed exasperation and wry smile always make him worth watching, embodies the clash of ambivalence and involuntary celebrity at the center of the movie — but it's Turner-Smith who stands out as a true revelation. It's a spiritual sequel to the dueling quotes from Malcolm X and Martin Luther King Jr. that close out Do the Right Thing."
The Hollywood Reporter highlighted the "Lyrical visual style as well as an affecting and judicious use of music.  [Matsoukas] and DP Tat Radcliffe capture striking tableaux of the Southern landscape. A powerfully choreographed fusion of style and story."
UNIVERSAL PICTURES ARE THRILLED TO BRING THIS FILM TO AUSTRALIAN AUDIENCES ON MARCH 12, 2020.
ABOUT THE FILM
From two-time Grammy award winning director Melina Matsoukas, the visionary filmmaker behind this generation's most powerful pop-culture experiences, including HBO's Insecure, the Emmy award-winning "Thanksgiving" episode of Netflix's Master of None, and Beyonce's "Formation," and from trailblazing, Emmy-winning writer Lena Waithe (Netflix's Master of None), comes the unflinching new drama, Queen & Slim.
While on a forgettable first date together in Ohio, a black man (Get Out's Daniel Kaluuya) and a black woman (Jodie Turner-Smith, in her first starring feature-film role), are pulled over for a minor traffic infraction. The situation escalates, with sudden and tragic results, when the man kills the police officer in self-defense. Terrified and in fear for their lives, the man, a retail employee, and the woman, a criminal defense lawyer, are forced to go on the run. But the incident is captured on video and goes viral, and the couple unwittingly become a symbol of trauma, terror, grief and pain for people across the country.
As they drive, these two unlikely fugitives will discover themselves and each other in the most dire and desperate of circumstances and will forge a deep and powerful love that will reveal their shared humanity and shape the rest of their lives.
Joining a legacy of films such Set It Off and Thelma & Louise, Queen & Slim is a powerful, consciousness-raising love story that confronts the staggering human toll of racism and the life-shattering price of violence.
The feature-film directorial debut from Melina Matsoukas (executive producer/director of HBO's Insecure) stars Academy Award® nominee Daniel Kaluuya as "Slim" and rising star Jodie Turner-Smith (Syfy's Nightflyers), as "Queen." Waithe wrote the screenplay from a story by herself and bestselling author James Frey (A Million Little Pieces, Katerina).
The film is produced by Frey, Waithe, Matsoukas, Michelle Knudsen, Andrew Coles, Brad Weston and Pamela Abdy. The executive producers are Pamela Hirsch, Kaluuya, Aaron L. Gilbert and Jason Cloth.