Hardware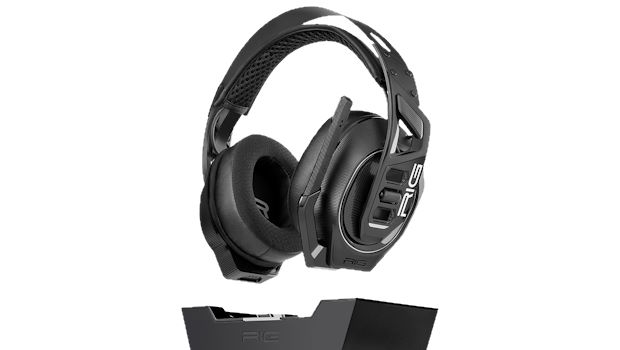 Published on October 9th, 2023 | by Chris O'Connor
RIG 900 MAX HX Dual Wireless Headset Review @RIGGaming
Summary: Adding a charging cradle and Dolby personalization the 900 MAX HX makes a case for the higher end of the range.
I was recently sent a couple of headsets to review from RIG… the 600 PRO HX and the 900 MAX HX. For the most part they do the same thing and are equally worthy of attention… but let's take a look at what makes the 900 MAX HX different to it's sibling.
We'll start with the specs so you can flick between this and the review of the 600 Pro HX to compare.
SPECIFICATIONS
WIRELESS
Lag-Free 2.4 gHz Digital RF  |  Dedicated USB Wireless Adapter  |  Bluetooth 5.1  |  10 m Range  |  1800 mAh Battery
MICROPHONE
Frequency Response: 100 Hz – 10 kHz  |  Sensitivity: -45 dBV/Pa  |  Signal-to-Noise Ratio: >42 dB
Pick-Up Pattern: Uni-Directional
SPEAKER
Frequency Response: 20 Hz – 20 kHz  |  Drivers: 2 x Dynamic 40 mm  with Matched Bass Tubes
FEATURES
Ultralightweight Design  |  Dual Fabric Ear Cushions  |  Power On/Off  |  Volume Dial  |  Flip-to-Mute Mic  |  3 x Wireless Modes
Game-Chat Balance (Xbox Only)  |  USB-A to USB-C Adapter  |  RIG Navigator App for Android and iOS  |  Base Station with Charge Dock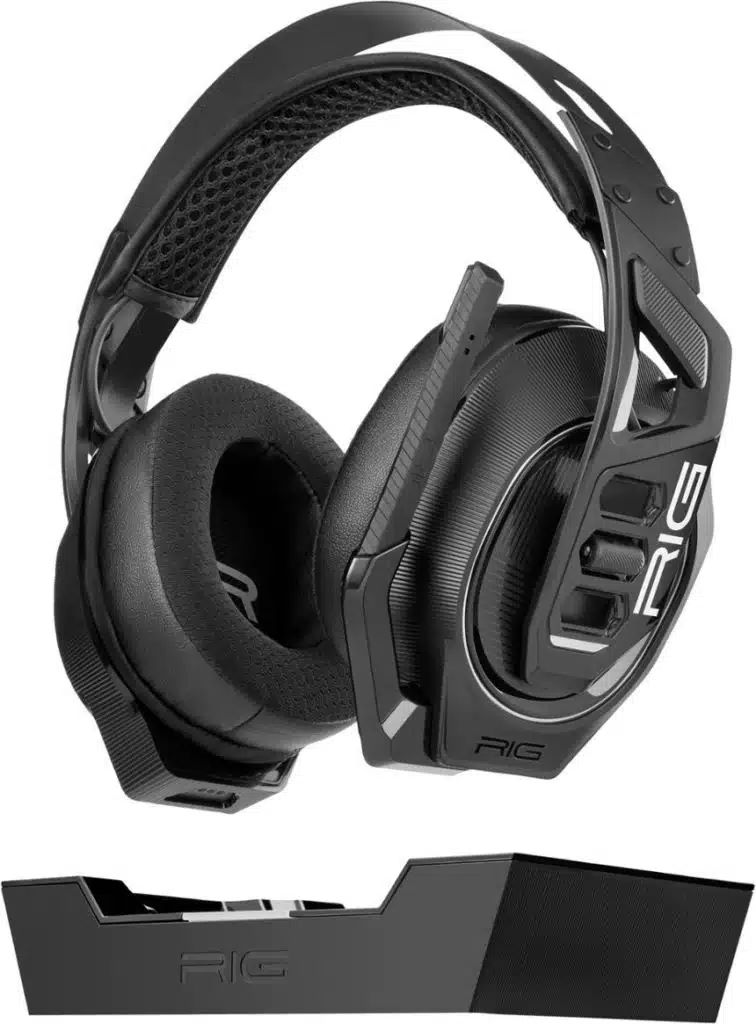 So the main obvious difference is the base station with charging dock and to be honest… it's a pretty decent one. Sometimes it can be a bit of a pain trying to find a spare cable to charge your device, either it's already busy charging your phone… or someone else in the family has grabbed it to charge their device/s. So a dedicated charging dock is a nice feature to have and thanks to some magnets it clicks into place quite nicely. The spot for the USB dongle is a little less nice in so much as it's a bit tricky to pull back out when you need it. On the one hand that means it won't fall out… but it can lead to the need to wiggle it a bit and that might increase the wear and tear over time… but it's not too bad.
Unlike the 600 PRO HX headset… the microphone here isn't tucked into the can… it's not really an issue but perhaps if you are super into aesthetics it might lean you one way or another.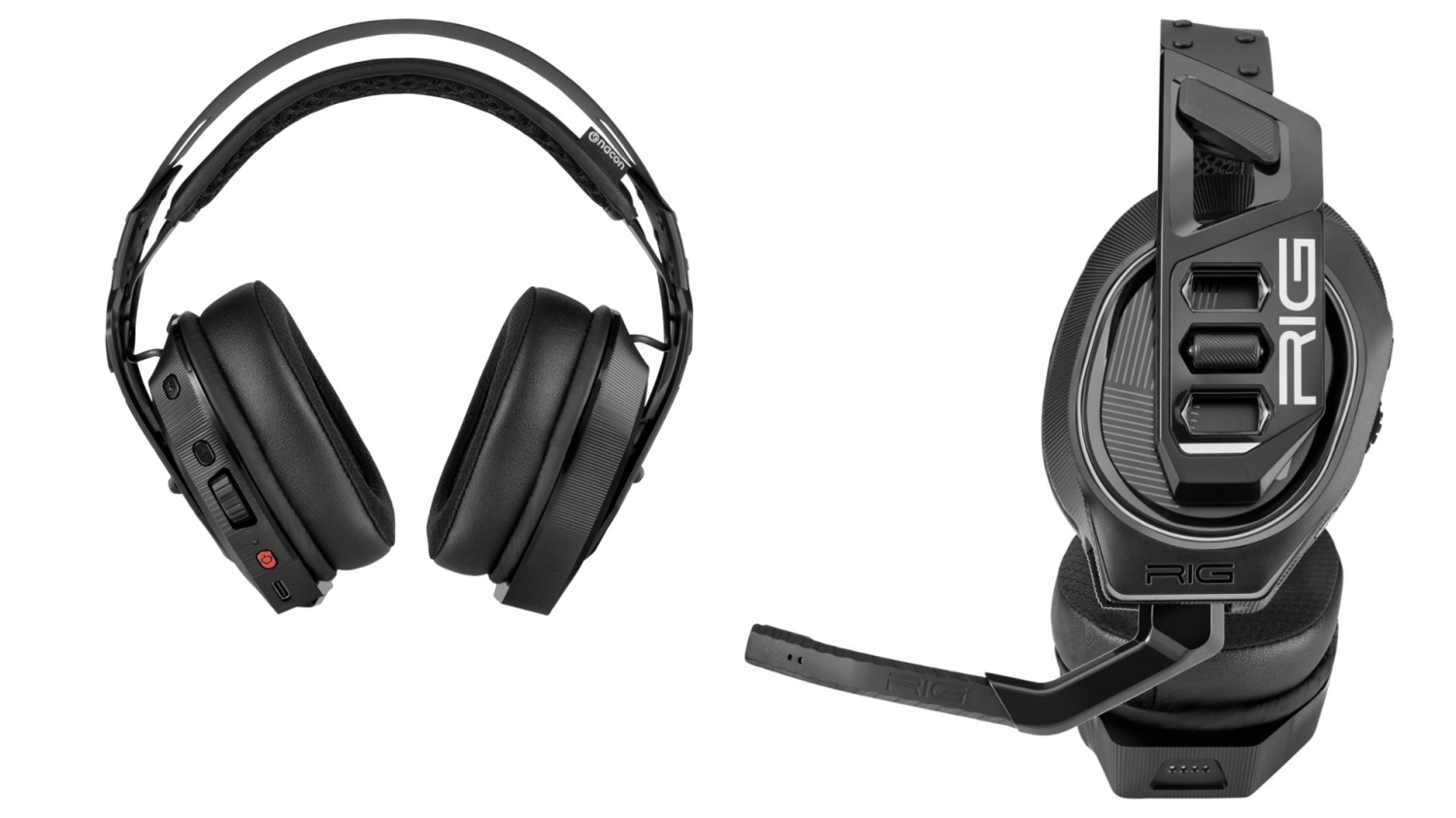 The other main draw card the 900 MAX HX has over the 600 PRO HX is Dolby Customization. I am sad to say that I was not able to access this. Essentially the (arguably information limited) documents that come with the headset along with the product website point users towards their given app store and simply say;
"Click the links above or search for Dolby Personalization on your favorite mobile app store."
That seems all well and good… except that I couldn't find the app when I used that exact wording… or even by looking for Dolby itself. There did seem to be an app that was invite only but nothing that seemed to be claiming it was a personalization app for headphones.
I do suspect it might be an issue of timing and perhaps it is still to be released… but regardless, I was not able to try the whole scanning head and shoulders for more personalized listening (which is what the app supposedly does).
I don't know if perhaps ios users might have more luck searching for the app… it might be nice to have a QR code or some other more direct link to the app in future to avoid any confusion.
But… with that being said… the audio quality is smile inducing! What I mean by that is, I have had a few moments with audio experiences that have just pleased me… one was in my early days of having surround sound and watching a movie in which a sound effect made me think something had fallen down in an adjoining room… when I realized it was actually just the clarity of the sound being in a different spot… I grinned. With these headsets I had a similar experience. Watching a scene from a movie and realizing that indeed the sound was clearly going from one side to the other and that I could pick out individual elements of sound in the scene… that grin came back.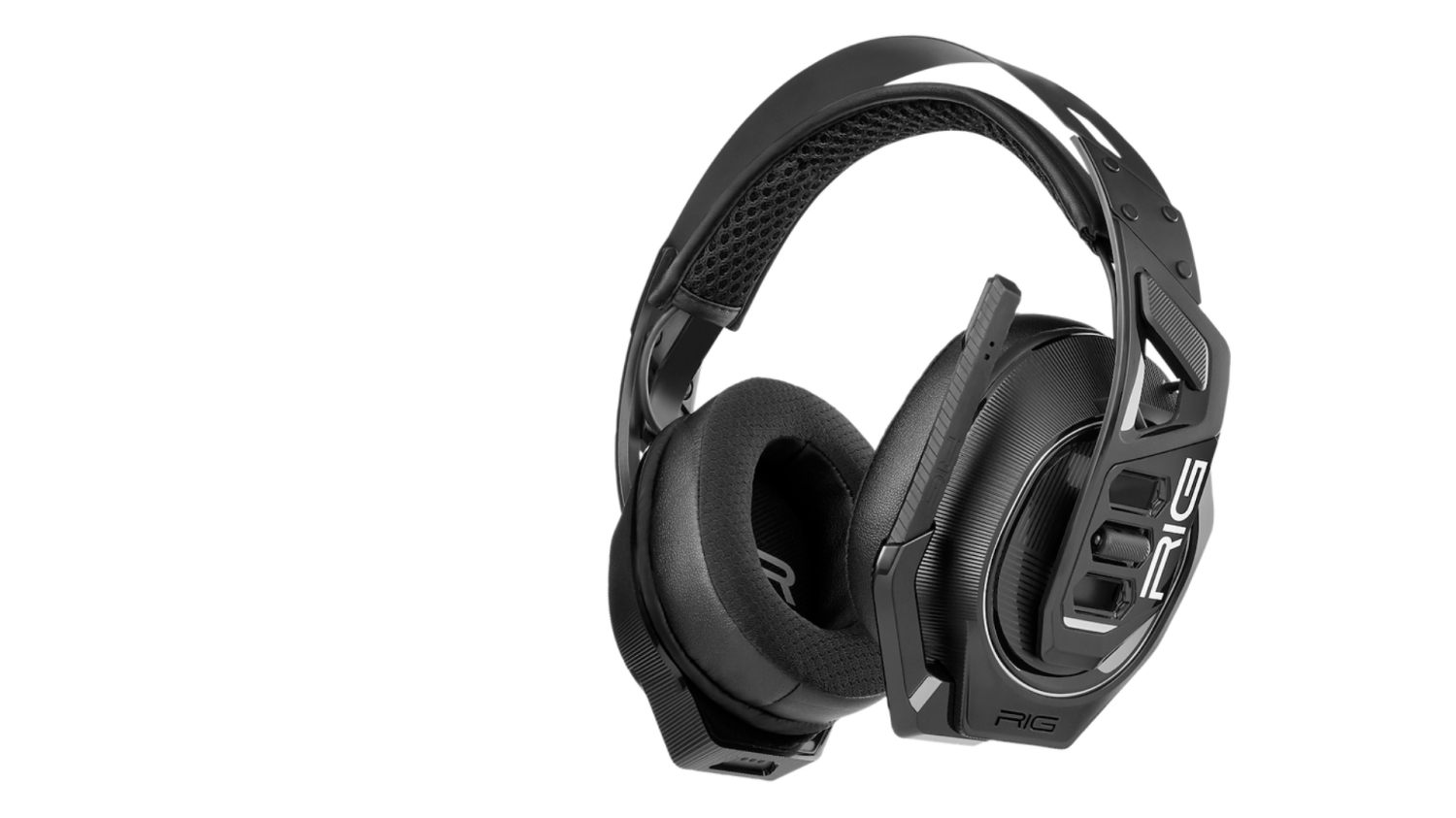 I will actually bounce back to the app topic for a moment. Rig actually have their own app (again it would be nice to have a QR link or similar to get to it… but this time it was easy enough to find in the app store). When you pair your phone to the headset, you can set up profiles (three it would seem is the total number). So if you prefer less bass in your acoustic experiences, you can set that… if you want a bit more treble to spice up your bass you can do that. It is nice having a bit more control over the specifics of what you are listening to so access to an equalizer is a nice touch.
Final Thoughts:
So… is it worth paying the extra for the 900 MAX HX over the 600 PRO HX (or some other headset)? Personally I think it depends on a few things. The first is the charging dock… for me that actually is a decent enough benefit to make it worth considering. The notion of being able to have it's own dedicated charging stand/connector that I can just plop it on when I've finished using… that has a decent bit of appeal.
The second is that Dolby Atmos personalization app… if that shows up and does indeed do what it claims… then I think the 900 MAX HX is the easy winner. But either way… I am really pleased with the quality of sound out of this headset and if I can't have my full room individual speaker set up for surround sound… the 900 MAX HX is the next best thing!