Hardware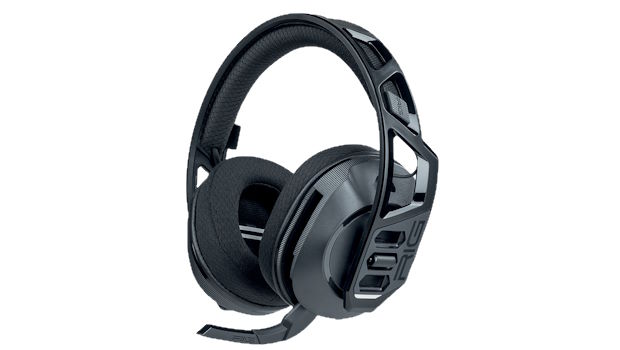 Published on October 9th, 2023 | by Chris O'Connor
RIG 600 PRO HX Headset Review
Summary: A comfortable Headset that actually features good quality immersive sound!
As a variation of the phrase "I may not know much about art… but I know what I like"… I may not be an audiophile… but I know what I like… and I like this headset!
My suspicion is that there's a lot of "emperor's new clothes" syndrome around audio… people paying premium prices for headsets because it claims to do X, Y and Z… and whether the user can actually tell that those things exist or not… they've been told they exist and they've paid above and beyond normal prices so they are darn well going to believe they exist. So we come to Dolby Atmos.
I won't beat around the bush (ok maybe I already have a little)… Dolby Atmos was a big draw card for me wanting to get my grubby little hands on these cans! I'm a big fan of distinct audio… if what I'm watching has a sound coming from the left of screen… I want to hear it to my left… if it has sound coming from behind the view… I want to hear it behind me. To date I have not experienced a soundbar that can produce that (and I remain skeptical that they can because of my albeit limited knowledge of how acoustics work).
But headsets are a slightly different matter, because they are position right beside the ear, theoretically the speakers can be placed around the ear in such a way as to reasonably accurately portray 3D sound. I am pleased to say… the RIG 600 PRO HX headset seems to manage that quite commendably.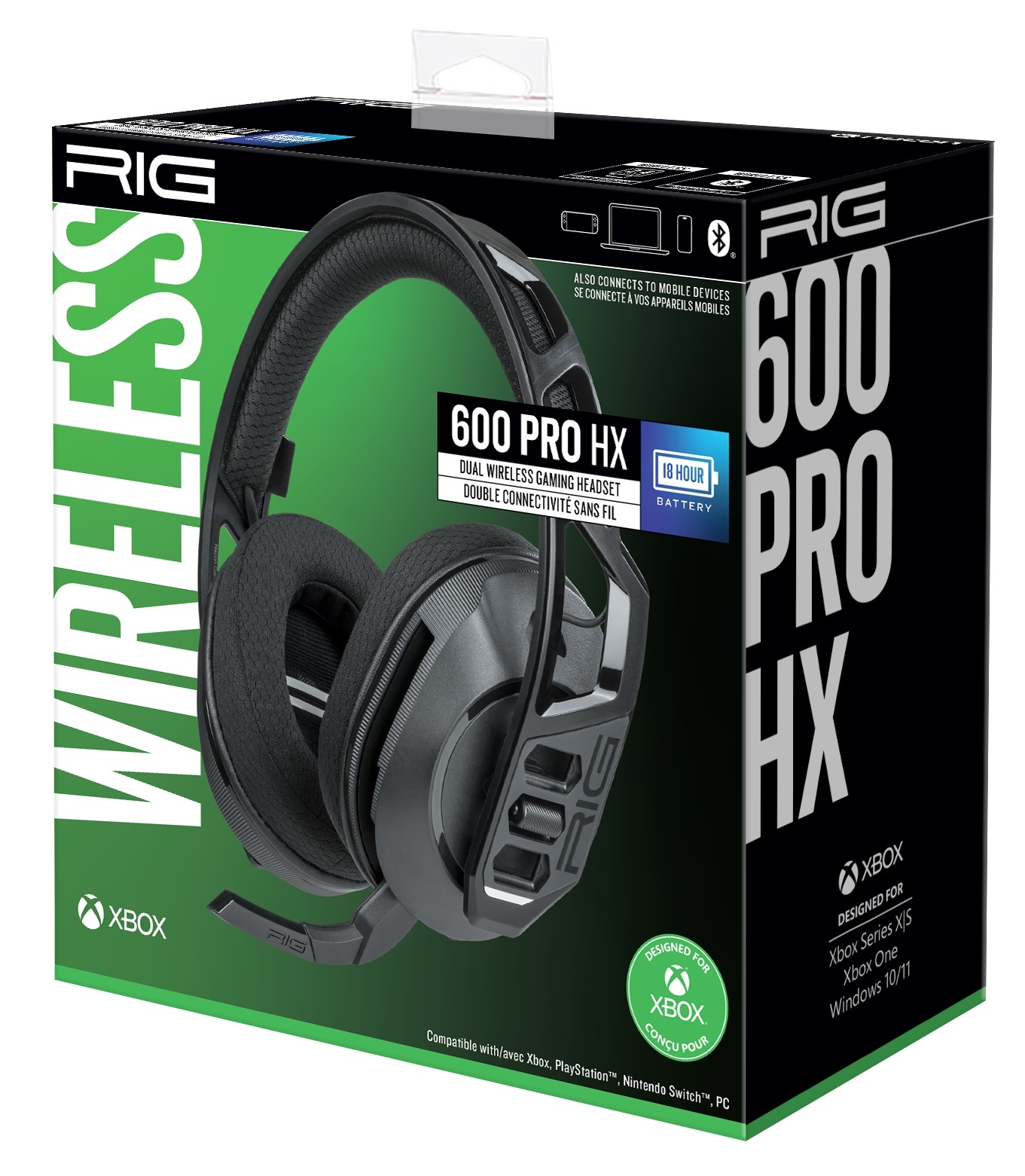 Before I continue I'll throw the specs per the manufacturer for those that want to have a look:
SPECIFICATIONS
WIRELESS
Lag-Free 2.4 gHz Digital RF  |  Dedicated USB Wireless Adapter  | Bluetooth 5.1 |  420 mAh Battery | 18-Hour Battery Life
MICROPHONE
Frequency Response: 100 Hz – 10 kHz  |  Sensitivity: -45 dBV/Pa  |  Signal-to-Noise Ratio: >42 dBPick-Up Pattern: Omnidirectional
SPEAKER
Frequency Response: 20 Hz – 20 kHz  |  Drivers: 2 x Dynamic 40 mm | High-Sensitivity
FEATURES
Ultralightweight Design  |  Snap In/Out Ear Cups  |  Fabric Ear Cushions  |  Power On/Off  |  Volume Dial | 3 x Wireless Modes
Game-Chat Balance (Xbox Only)  |  USB-A to USB-C Adapter | Flip-to-Mute Mic  |  RIG Navigator App for Android and iOS
I tried them via my PC and it was pleasantly simple.  I plugged in the USB dongle (remember when we used to call adapters that? No… maybe it's just me). Turned the headset on and I was basically good to go.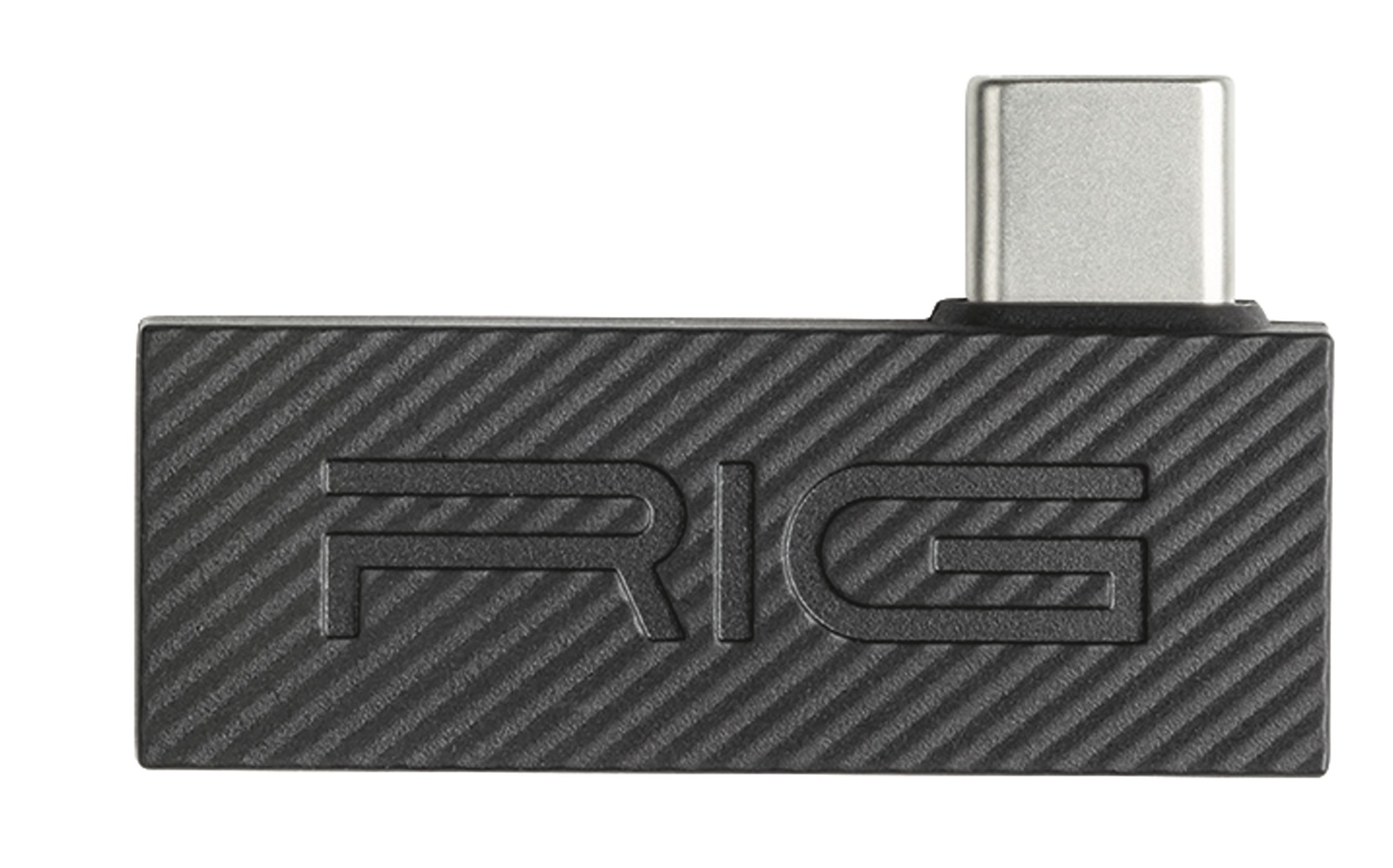 My first test was via Dolby's own website… now you could say that the demo's they provide could be rigged and that is a reasonable thing to assume… which is why I didn't just listen via the headset, I also listened via my normal desktop speakers (my trusty Cambridge Soundworks Desktop Theatre 5.1 DTT2200… yes I'm that old). There actually was a decent difference in audio "quality" between the two (yes I know… some audio snobs will be saying that's because of the old speakers I'm using.). The main difference I think is best described as a "fullness" of sound via the headphones.
A little more context here in case you haven't jumped on Dolby's website… there's a section where it covers Dolby Atmos and what it is… in order to demonstrate it they have two sections (though I think I only found the non music one via a direct link)… both allow you to switch between standard stereo and Atmos. The stereo sound is fine but when you switch to Atmos it sounds like the audio is richer… or as I said "fuller".
But I also wanted to give it a bit more of a workout… so I jumped into the Disney Plus app (because it clearly states in the detail section which shows are available with Dolby Atmos)… skipped to the big battle scene in Ant-Man and the Wasp: Quantumania… this is where I was truly impressed. As ships went from left to right, right to left on screen… they were clearly able to be heard doing just that via the headset. Despite it being a chaotic battle… individual sounds were able to be picked out. I was a happy chappy!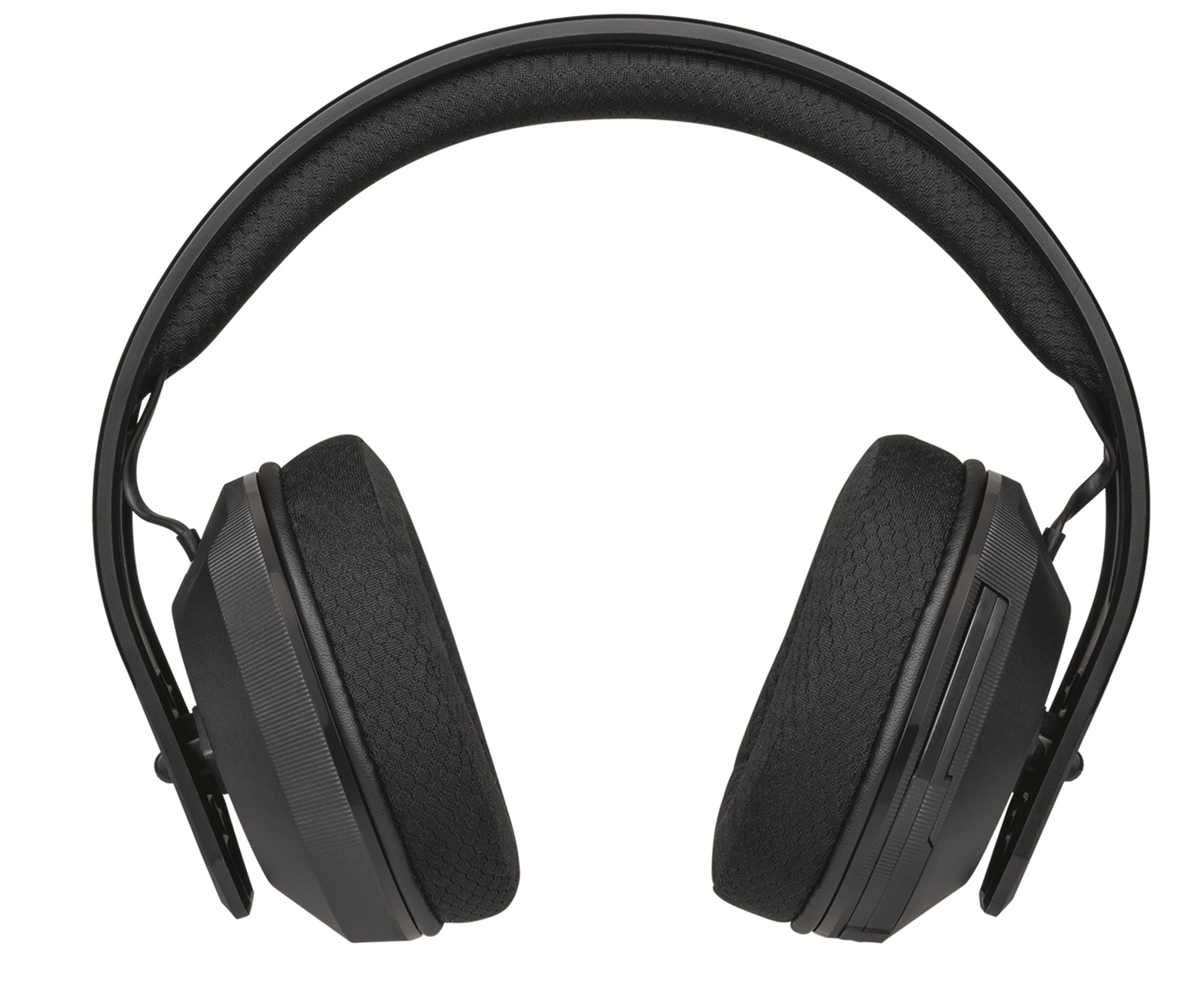 In terms of comfort… I was fine having them on for about an hour without any discomfort (I can tend to get headphone fatigue after a while, basically my ears start aching). The RIG 600 PRO HX aren't as adjustable as your average headphones thanks to the snap lock system… ie each can is clicked into a position on the band (top, middle or bottom)… and that's it… if you want/need to adjust length you have to click it out and reposition it (theoretically you could mix and match ie top on the left ear middle on the right to get a few different lengths… but not much adjustability here). Fortunately I found the bottom setting was comfortable enough for me so it wasn't an issue.
Final Thoughts?
So would I recommend the RIG 600 PRO HX wireless headset… I mean I think you already know the answer. Yep… happy to recommend… great for gaming but just as good for sitting back and watching a movie!