Hardware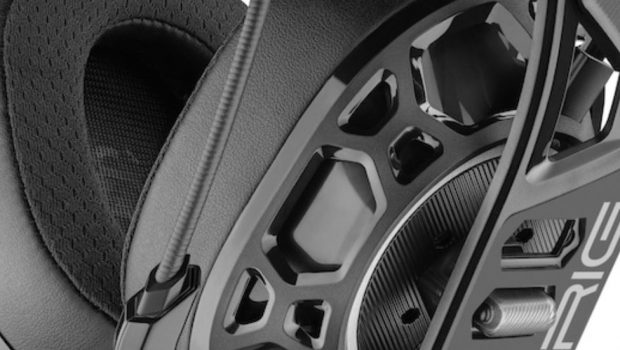 Published on June 13th, 2021 | by James Wright
RIG 500 PRO HC COMPETITIVE GAMING HEADSET REVIEW
Summary: The RIG 500 Pro HC Competitive Gaming Headset is great value for money that boasts impressive audio and comfort
The RIG 500 Pro HC gaming headset has been designed for competitive gaming that is also a universal audio device that can be used on the Xbox (Xbox One, X|S), the PlayStation (PS4, PS5), PC and even the Nintendo Switch plus smartphones with a 3.5mm audio port. Furthermore, it comes with a 2-year subscription to Dolby Atmos that is software driven surround sound. However if you're an online gamer, you really want two elements to be right and that's comfort and sound quality. Does the RIG 500 Pro HC deliver? Read on!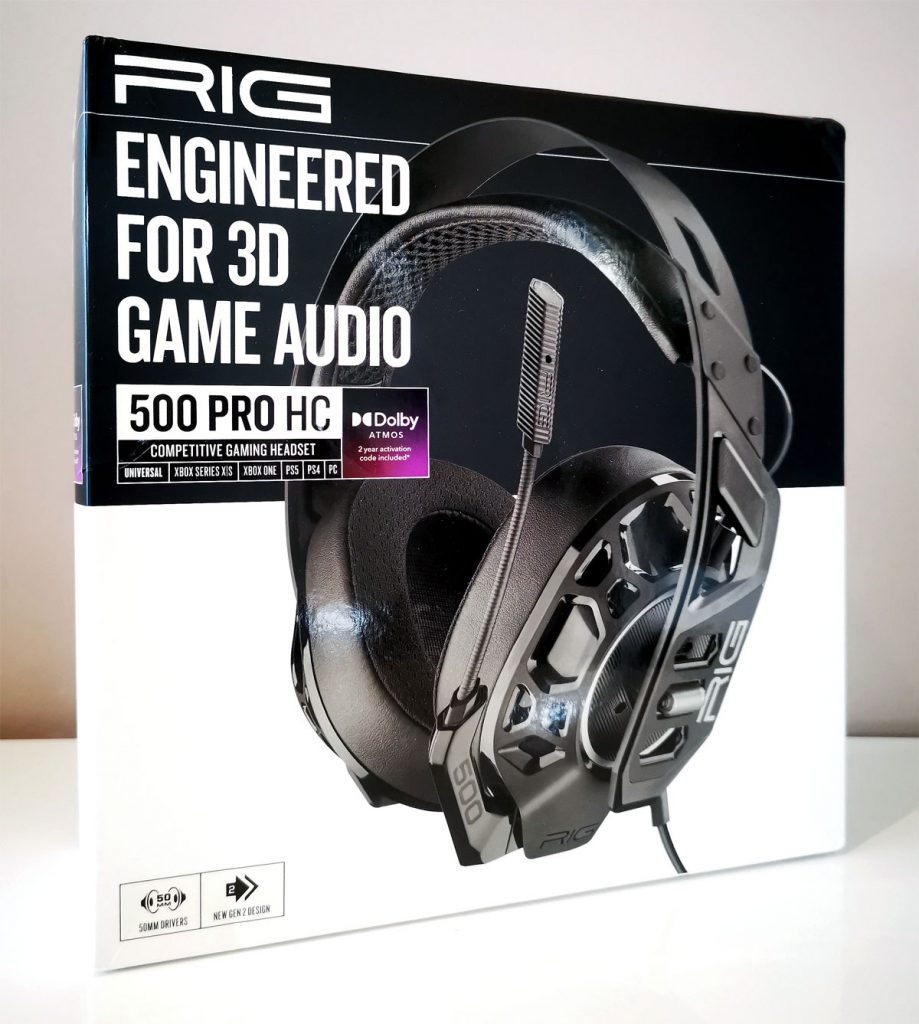 As a matter of fact, the RIG 500 Pro HC is a second generation to better suit modern gaming devices and it is well-packed from RIG. Once unboxed, the first thing you notice about this gaming headset is the overall build quality, particularly it steel frame for additional durability. Thankfully the headband is comfortable and can easily be adjust to suit all different head sizes to ensure the best level of comfort. The earcups are quite comfortable with breathable fabric to ensure long gaming sessions. Additionally, the headset screams gamer and definitely looks like a RIG product with its angular design plus the RIG logo on the side.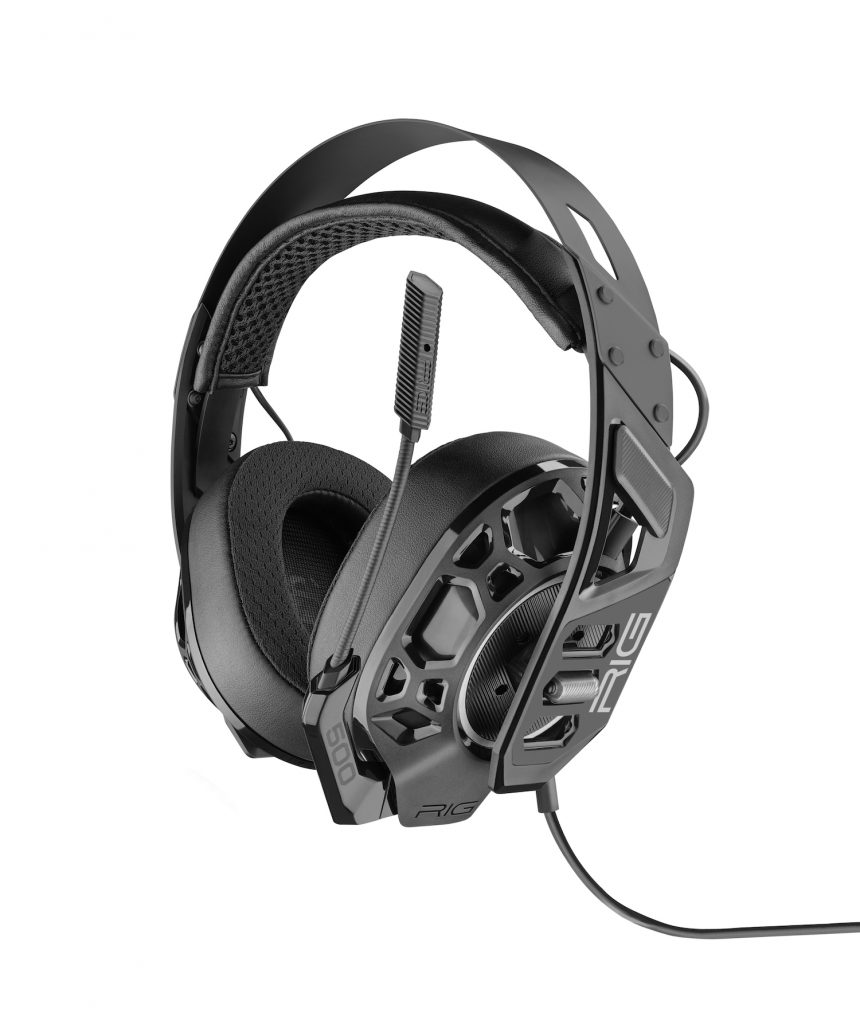 Connecting it to your console is done through with the included 3.5mm aux cable that allows you to control volume levels with its built-in controller. The cable is around 3 metres in length that is great if your console is not next to you like a PC. The boom, while removable can also be flipped up when not in use or even cleaned. The microphone quality is good and reduces background sound considerably plus it can be adjusted.

Gamers will  be pleased with the 50mm drivers that are large and powerful which really makes the audio boom, particularly in games such as Call of Duty, Star Wars Squadrons or even something more subtle like The Outer Worlds. Considering the price of this gaming headset, I really couldn't fault the quality.
.
Audio quality is decent through its native features, however when you use the included Dolby Atmos code on your Xbox or Windows machine, audio takes on a whole new level of quality with its directional audio. PlayStation has its own 3D audio format. Also, levels are strong without distortion, particularly mids and lows and bass is used well, without it becoming too overwhelming.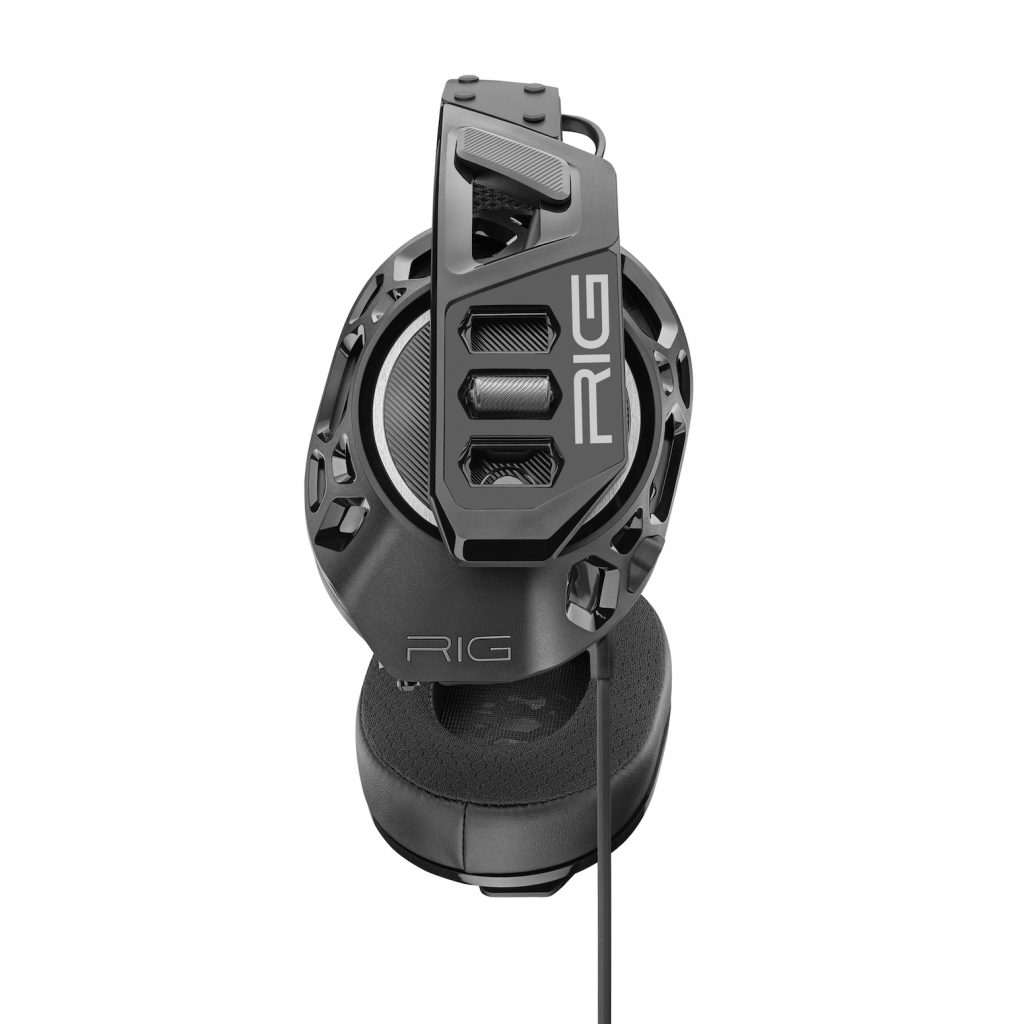 Final Thoughts?
From around $130AUD (June 2021) online, the RIG 500 Pro HC gaming headset is exceptional value for money, particularly if you play online gaming and more importantly it has excellent audio, a comfortable design and it supports cross-platform compatibility.
FEATURES
Ultralight metal headband
Self-adjusting head strap
Dual material ear cushions
Isolating earcups
Low distortion 50mm drivers
Flexible mic boom detaches
Noise-cancelling mic flips to mute
Inline volume with max lock position
MICROPHONE
Sensitivity: -45 dBV/Pa
Signal to noise ratio: >42 dB
Pick-up pattern: uni-directional
HEADPHONES
Freq. response: 20Hz – 20kHz
Impedance: 32 ohms
Sensitivity: 111 dBSPL/V
Max. input power: 40 mW
Drivers: dynamic 50mm
Cable length 1.2m
BOX CONTENTS
Headset frame
Stereo earcups with self-adjusting headband
Removable mic boom
Inline volume control
Dolby Atmos activation card *
User guide


#: Dolby Atmos 2-year activation code included