Events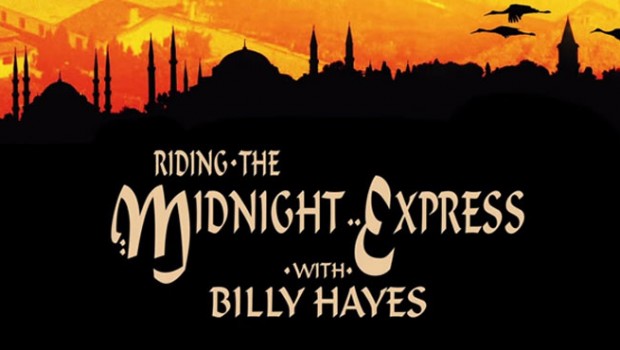 Published on April 4th, 2015 | by admin
Riding the Midnight Express Review (Billy Hayes) 2015
Summary: From the brutality of prison life to how Billy kept his sanity to his first few days of freedom, Riding the Midnight Express is a very powerful experience
Billy Hayes Riding the Midnight Express
Event: Melbourne International Comedy Festival
Show: Stand-up
URL: http://www.comedyfestival.com.au/2015/season/shows/midnight-express-billy-hayes
Venue: The Kelvin Club
Price: $20 – $30
Length: 70 Minutes
Reviewer: Andrew Bistak
William "Billy" Hayes is an American writer, actor and director who wrote an international best selling novel entitled Midnight Express about his horrific experiences in a Turkish prison during the early 1970's. This book also spawned one of the most memorable films of the 20th century, Midnight Express that was based on his autobiography with a screenplay by Oliver Stone that was directed by Alan Parker and starred Brad Davis as Billy Hayes. Billy Hayes' Riding the Midnight Express is also here to set things straight in relation to the movie and what really happened over 45-years ago.
With that said, this 70-minute stand-up show that is a feature of the Melbourne International Comedy Festival is filled with powerful emotions as the softly mannered Billy Hayes recounts his time in Turkey that led to one of the greatest prison breaks in history. Billy also dispels some of the myths around the 1978 film as his words had the entire Kelvin Club on edge while he recounted his horrific experience in Turkey with a touch of humour thrown into the mix.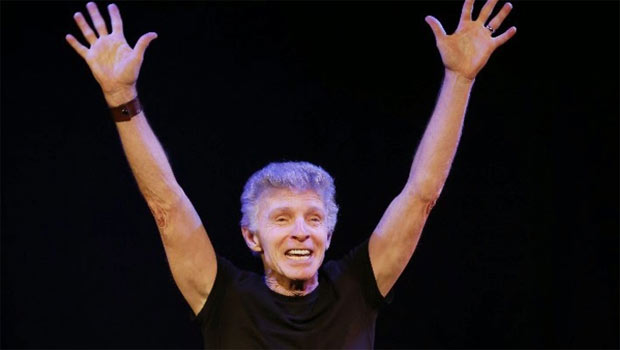 So here we are, at the Kelvin Club with a very fit 68-year old Billy Hayes who eloquently informs the audience how he successfully smuggled hashish out of Turkey on three occasions which gave him an inflated sense of immortality as he thought he had become untouchable. The money, the women and the adventure, he had it all… however on the 7th of October 1970, Billy was caught with two kilograms of marijuana strapped to his body and his world literally came crashing down.
Sentenced to just over four years in Sağmalcılar Prison in Turkey, Billy explains how he attempted to keep his sanity in this dangerous prison that included yoga and some words of advice from a fellow Japanese prisoner to live in the moment. Unfortunately the ripples of Nixon's war on drugs was felt even in Turkey as the authorities changed his sentence to life imprisonment.
Immediately, his escape button was activated again and by bribing the prison doctor, he was transferred to island prison of Bakırköy Psychiatric Hospital where Billy would eventually escape on the 2nd of October 1975. Ironically, his imprisonment in Turkey for drugs and the original film led him to finding his wife, Wendy West but of course, there was a huge cost.
Billy carefully explains to the audience that he was young at the time and like most people of this age, he believed that he was unstoppable and did not think of the consequences. These consequences would impact hugely on his family and his best friend who was murdered, noting that when a person is imprisoned, his entire circle (family/friends) is imprisoned with them.
Billy then goes into some detail how he almost lost his sanity which led to his brazen escape from Bakırköy on a stormy night as he weighed up his freedom. Another interesting aspect about this performance is that the show uses some lighting effects and a few images projected onto a screen which really draws you into the life of Billy as you literally hang onto every single word that is spoken.
From the brutality of prison life to how Billy kept his sanity to his first few days of freedom, Riding the Midnight Express is a very powerful experience that easily makes this one of the best shows of the Melbourne International Comedy Festival for 2015. It is also quite interesting to learn from Billy that the film Midnight Express severely impacted on Turkey as a country as there were no good Turks featured in the film and his show helped demystify some of the negatives and untruths from the movie such as the xenophobia or Billy killing a prison guard which never happened.
Final Thoughts?
At the end of the night, Billy does a short Q&A with the audience which is great for those with further questions about this experience. One question from an audience member asked Billy what was it like returning to Turkey in 2007 that did serve as a form of forgiveness for both parties. The Q&A was also another highlight of the evening and really adds to the entire experience of what an amazing man and journey of self-discovery that Billy Hayes went through. It was also Billy's birthday on that night that we saw him so Happy Birthday again Billy and kudos on a great show!
For more information, please visit http://www.ridingthemidnightexpresswithbillyhayes.com/index.htm