Films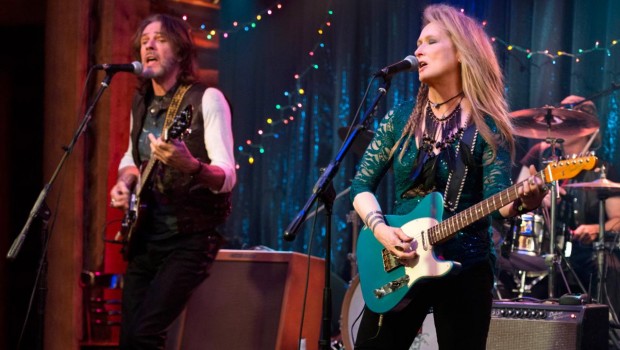 Published on August 29th, 2015 | by Damien Straker
Ricki and the Flash – Film Review
Reviewed by Damien Straker on August 28th, 2015
Sony presents a film by Jonathan Demme
Produced by Mason Novick and Marc Platt
Written by Diablo Cody
Starring Meryl Streep, Kevin Kline, Mamie Gummer, Audra McDonald and Rick Springfield
Cinematography Declan Quinn
Edited by Wyatt Smith
Running time: 101 minutes
Rating: PG
Release Date: August 27th, 2015
Forbes recently listed the highest paid actresses in the world. All the actresses in the top ten are under fifty years old, with the oldest being forty-seven. At the top of the list is twenty-five year old Jennifer Lawrence, who recently earned fifty million dollars. While Meryl Streep is arguably one of the greatest actresses of all time, the sixty-six year old only ranked thirteenth on the list, earning a meager eight million dollars. Though not a criticism of Lawrence—an immense young talent—the imbalance is indicative of Hollywood emphasis on the young demographic. Lawrence's biggest earners for example are still The Hunger Games and the X-Men films. The salaries stipulate how much harder it is today for older actresses to stamp a major financial imprint—even if they are Streep—when they're not appealing to the teenage markets.
The struggle for older actresses to reach the largest mainstream markets might also explain why more was not be made of Streep's new film Ricki and the Flash. It allows her to have fun by dressing up as an ageing rock guitarist, who is estranged from her family, including her grown-up children, one of whom is played by Streep's daughter Mamie Gummer. The film is directed by Jonathan Demme, whose most famous films include The Silence of the Lambs (1991) and Rachel Getting Married (2008), which were both very edgy and dark works. Similarly, the screenwriter is Diablo Cody who based this on her grandmother and has in the past written subversive works like Juno (2007) and Young Adult (2011). The latter shared a similar premise to Ricki, as it was about a woman out of her time who returns to her old life and relationships. But someone has evidentially put the brakes on Cody's black sense of humour, of which there are some traces, and also a unique direction for the story because the film's trajectory is safety first, failing to venture into new or even interesting territory, perhaps to retain its broad commercial appeal. But like Ricki's music, it's a cover song of modern and old records we've heard many times before.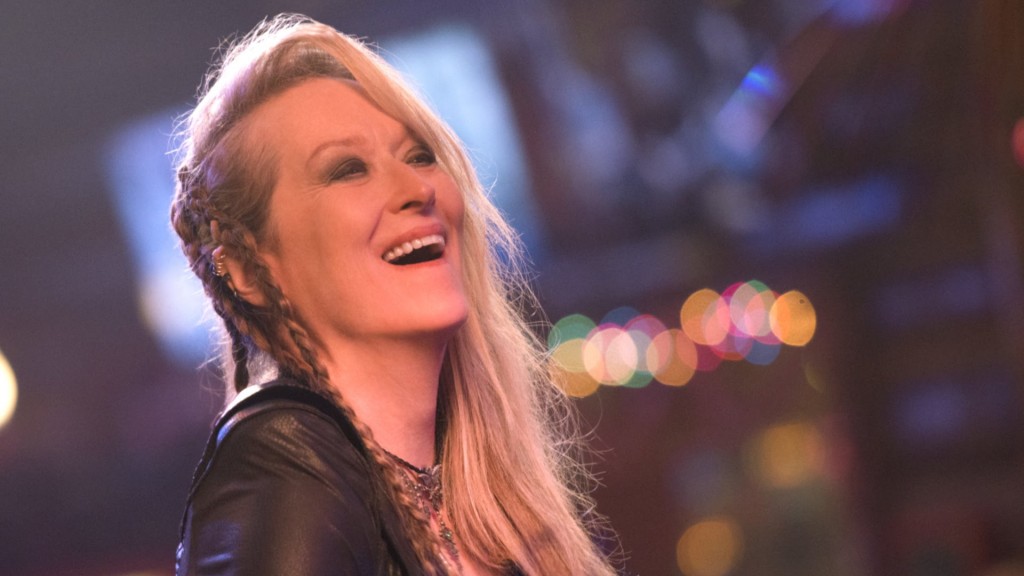 As the ageing rocker, Ricki (Streep) left her wealthy husband Pete (Kevin Kline) behind to pursue her dream as a musician. Now she's broke, singing in bars and working at a checkout in a grocery store. Her only significant relationship is an on and off one with one of her fellow band member Greg (Rick Springfield), who is growing impatient with her. When she learns that the marriage of her daughter Julie (Gummer) has ended and that her daughter has gone to pieces, she decides to fly over to meet her at her ex-husband's mansion and stay with them. Pete's current wife (Audra McDonald), who is African American, is momentarily absent as she attends to her sick father. Ricki does her best to repair her relationship with her daughter, who is still angry and very brittle to her for not being there for her, when instead she opted to pursue her music career. She also learns that other people in her family have drifted away from her. One of her sons is gay and she learns might not be invited to the wedding of her other boy. As a conservative, who openly says she didn't vote for Obama and who is still grieving for her brother who died in Vietnam, will Ricki adapt to the modern times?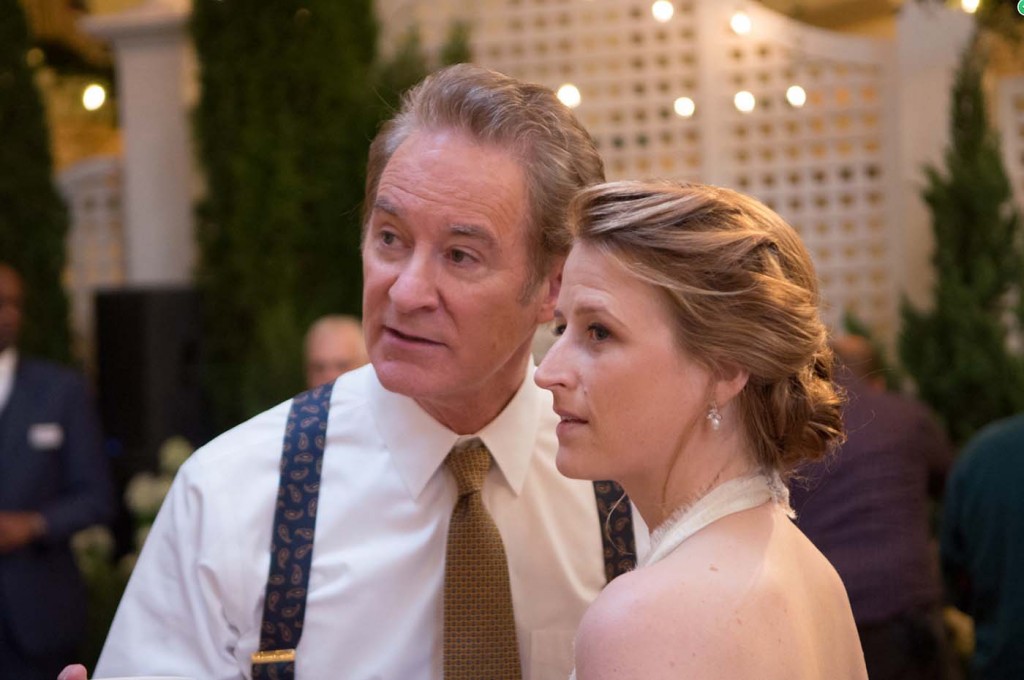 There are two strong things about this film. One of them is, unsurprisingly, Streep. Even in a mediocre film like this, it is difficult not to sit in awe of this actress who on a yearly basis changes her appearance her mannerisms in major and subtle ways. She learnt to play the guitar for this role and is highly charismatic with her crazy laugh, half braided hair and dry humour. In one scene, she nervously twitches her hands at the thought of becoming reacquainted with her two sons, which is an example of the attention to detail and the angst this actress can draw from her character. She also sings and the music is spectacular and toe tapping, especially in the film's finale. But unfortunately, the plot comes to a halt well before the end of the film, throwing out sizable threads of conflict that seem to be building. Instead, the tension is replaced by a liberal fantasy wedding where everyone resolves their differences and learns to be civilised. Aren't movies these days so polite and so full of hot air? An actress of this calibre—who some argue is the best they've ever seen—deserves richer material that can take her and her character into new places and surprise the audience. After all, this film is about a relic being brought deep into the future and proving her self-worth.
Summary: The struggle for older actresses to reach the largest mainstream markets might explain why more was not be made of Streep's new film.