Comics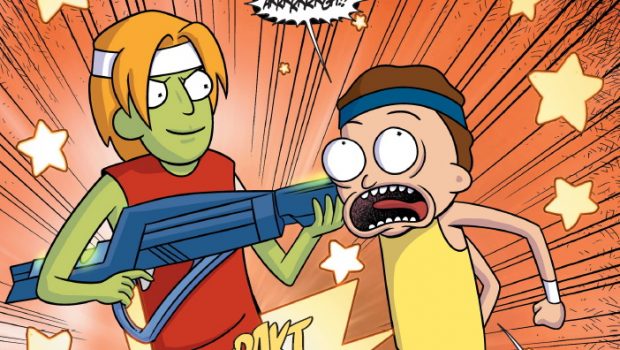 Published on February 13th, 2022 | by Tim Chuma
Rick and Morty present Morty's Run (2022) Review
Summary: Feels like a lost episode of the TV show which is precisely the idea. Does not really need any context if you know the show so it should appeal to even the more casual fan.
Morty says he is not going to summer camp despite his parents' insistence that he do so. Rick goes along with them and agrees to drop him off, but true to his irresponsible nature he has scoured alternate dimensions to find a replacement Morty for the camp (apparently they have "used up" a lot of the good ones in their adventures).
They drop the replacement muscle-bound Morty at the camp and the real Morty at a planet ruled by 13 year-olds and Rick goes to the party planet. Things go wrong almost immediately as you would expect and the writers seem to be well aware of this "13 year-olds have no idea of how to manage the economy".
This does feel like it could be an episode of the TV show and that is precisely the idea.  Also it does not seem to be relying on anything from the main storyline apart from knowing who the characters actually are so you can enjoy it even if you are a casual fan of the series of just watched it on Netflix for a few weeks while you had to get the bus to work one time.
Everyone does look like they do on the show and the characters do feel like they could make an appearance later on if they so desired. I would like to see more of the giant sandworms they seem like they would be fun to hang out with.
Recommended to fans of the show or someone who just wants a story to read that does not rely on you having to do homework before reading it.
Comic details:
Writer: Ivan Cohen
Artist: Puste
Cover Art: Tom Feister
Publisher: ONI Press
Published: 16th March 2022