Comics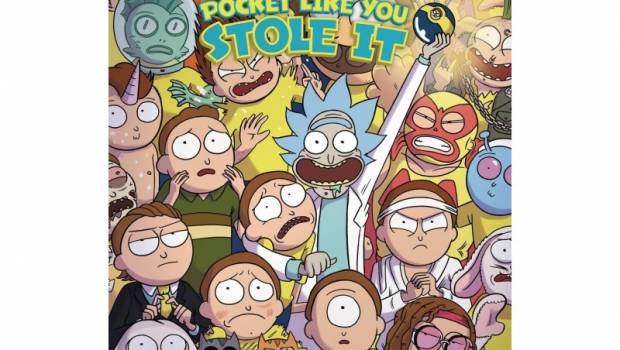 Published on April 14th, 2018 | by Chris O'Connor
Rick and Morty: Pocket Like You Stole It TPB Comic Review
Summary: What do you get when Rick and Morty are infused with Pokemon? You get Pocket Like You Stole It... a far more gritty world of captive creatures fighting for their masters.
Rick and Morty… the cult cartoon that came out of no where with it's crazy characters who get into obscene and almost unimaginable scenarios with long waits between seasons. Normally that would be a massive frustration… but in this case we get comics to fill the gaps while we wait. Comic versions of cartoons can be hit or miss depending on well the writers understand the source material and came keep the same "feel". Tini is right on the money with this comic.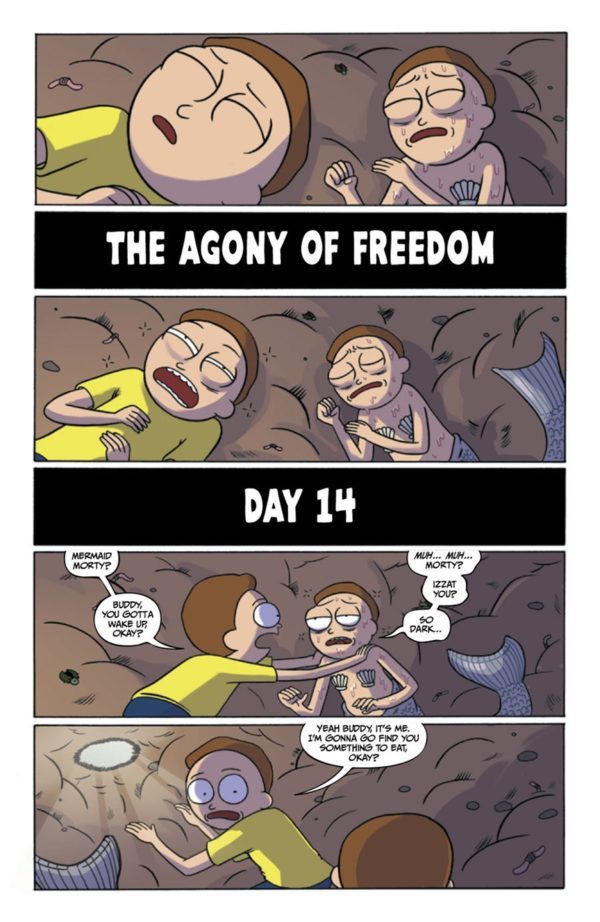 Writing
As mentioned, adaptations of any I.P. can be hit or miss. If the overall feel of the source material isn't carried over then it just lacks that certain familiarity. Rick and Morty: Pocket Like You Stole It (which isn't just based on the cartoon but also the Pocket Morty's mobile game) puts you right in familiar territory from the get go… we have Morty being well and truly out of his comfort zone… shortly followed by Grandpa Rick demeaning Morty at the first opportunity he gets. But naturally it doesn't stop there. As with many of the great cartoons, pop culture is a great draw for story material and what better franchise to poke a bit of fun at than Pokemon. The tie in with the mobile game Pocket Morty's follows the idea that Mortys are essentially filling the role of Pokemons and Rick's are playing the role of their trainers… but Rick and Morty take the fun family friendly veneer off the concept and show it for what it truly is… brutal blood sport of a subjugated underclass.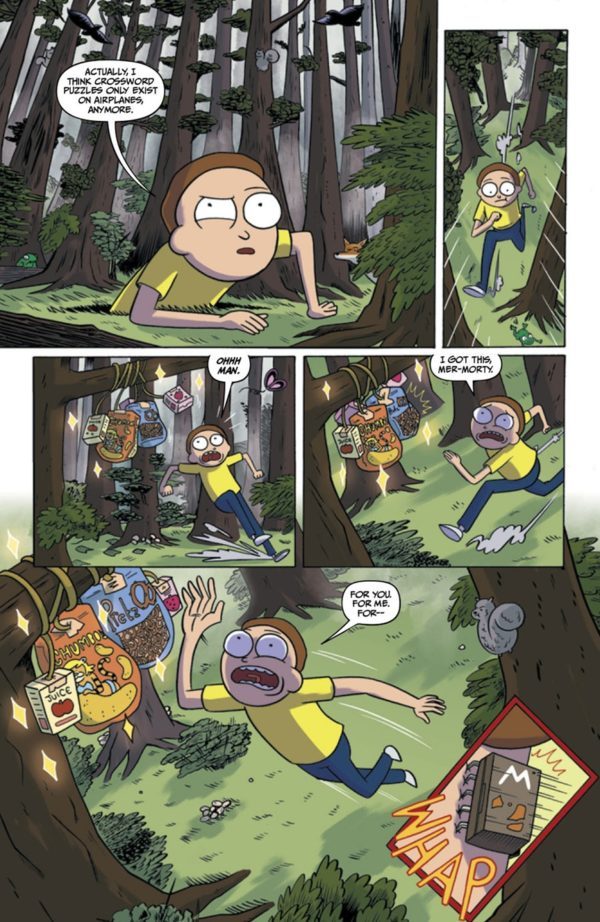 Artwork
Much like the writing, the artwork is hitting that nail right on the head. From the first panel you can't mistake this for anything other than a Rick and Morty outing and that fact may just put a disturbed grin on your face, because with that, you know the next pages are going to take you places you would never have thought of and that's both good and possibly disturbing (but in a good way… I think). Flick through the comic and you may just feel as though you are fast forwarding through an episode the integrity of the visuals means you will be hard pressed not to be hearing the characters speaking in your head in their own voices. It's hard not to get immersed.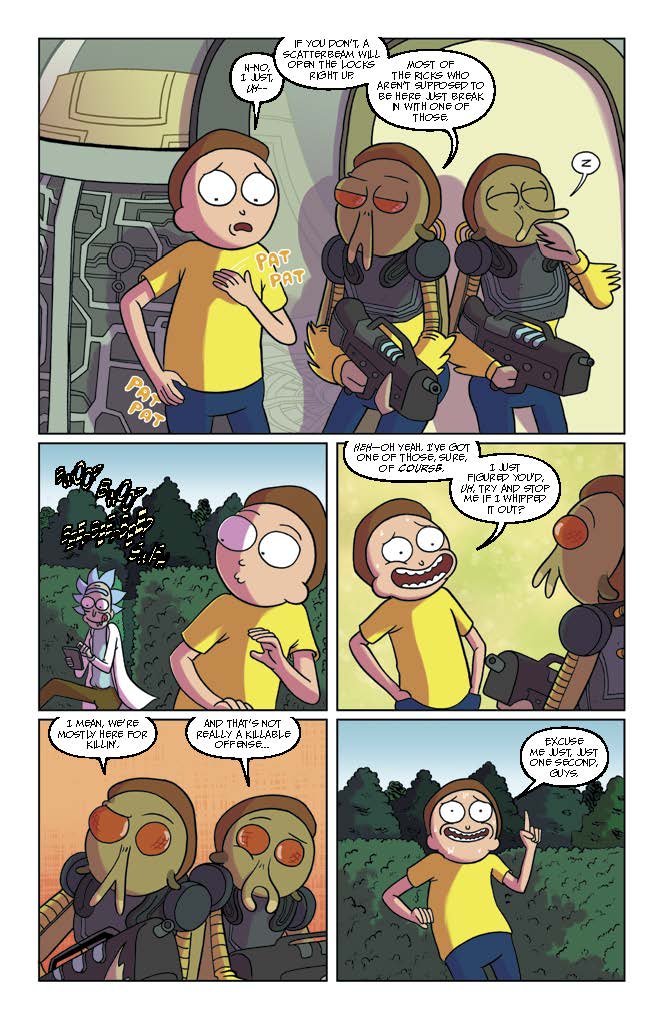 Final Thoughts
I was a late convert to Rick and Morty… not that I was avoiding it but just that I didn't have access to it till nearly the third season… once I did though I, may have, binge watched it. Given how long we have to wait for the next season (assuming it does end up coming), it's nice to have comics to fill that void and this is completely embracing that Rick and Morty insanity. If you are a fan of the series then this is definitely your temporary hit before the new season.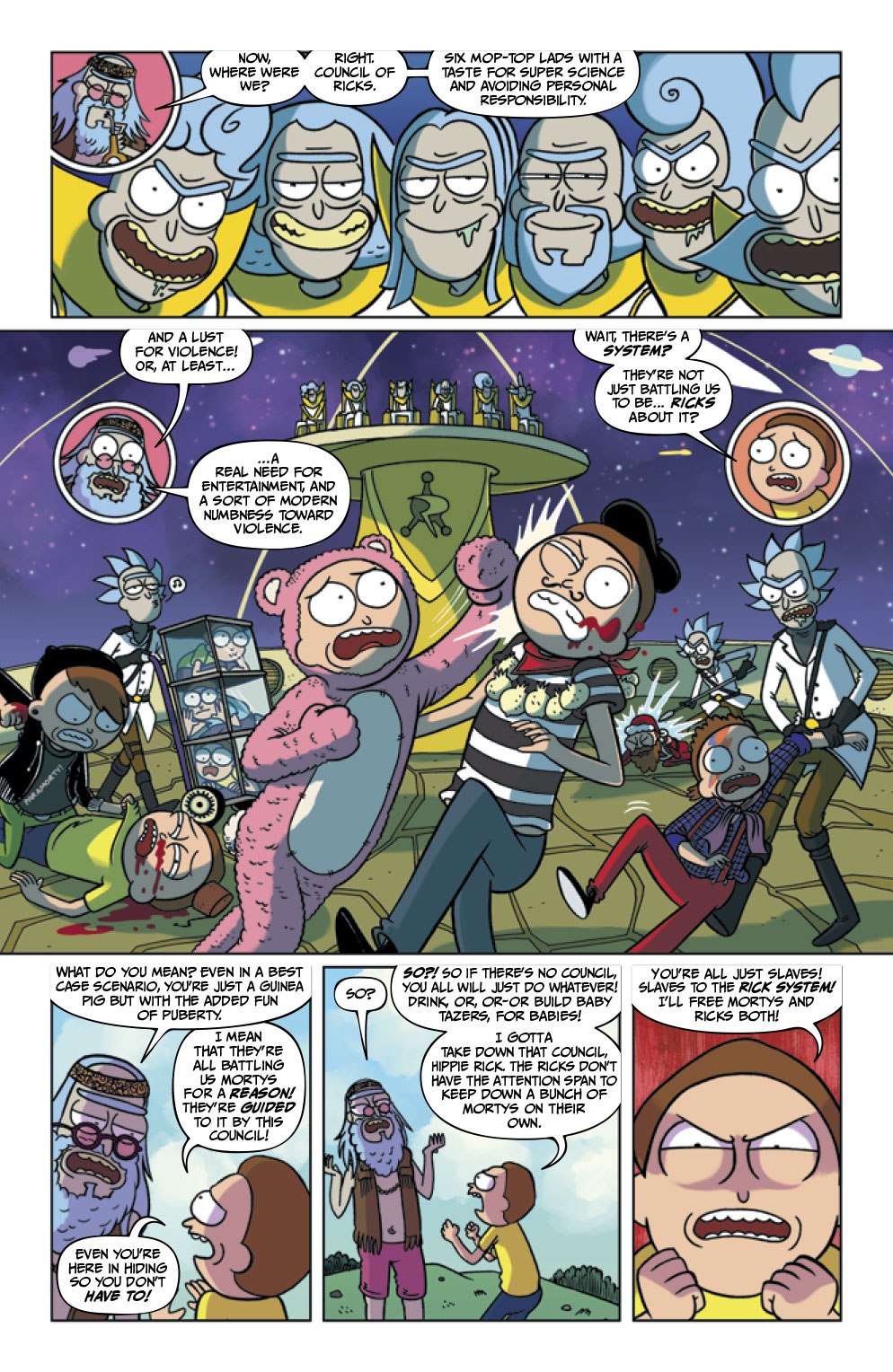 Publisher: Oni Press
Writer: Tini Howard
Artist: Marc Ellerby, Katy Farina
Cover Artist: Marc Ellerby, Katy Farina
Genre: Humour
Format: 130pgs, FC, TPB
Release Date: 21st March, 2018