Events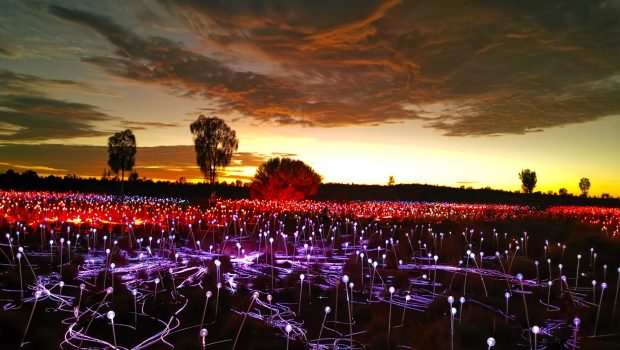 Published on March 31st, 2019 | by Sean Warhurst
Rewriting the Rules of Photography in Uluru with HUAWEI's P30 Pro
As part of their concerted push to "Rewrite the Rules of Photography", HUAWEI invited Impulse Gamer and a handful of other publications to Australia's red centre to test out the capabilities of their latest handset releases, the P30 and the P30 Pro.
HUAWEI have launched this series of phones with an extremely heavy focus on photography, aiming to provide customers with as close to professional quality photographic capabilities as possible and at a much more affordable price point.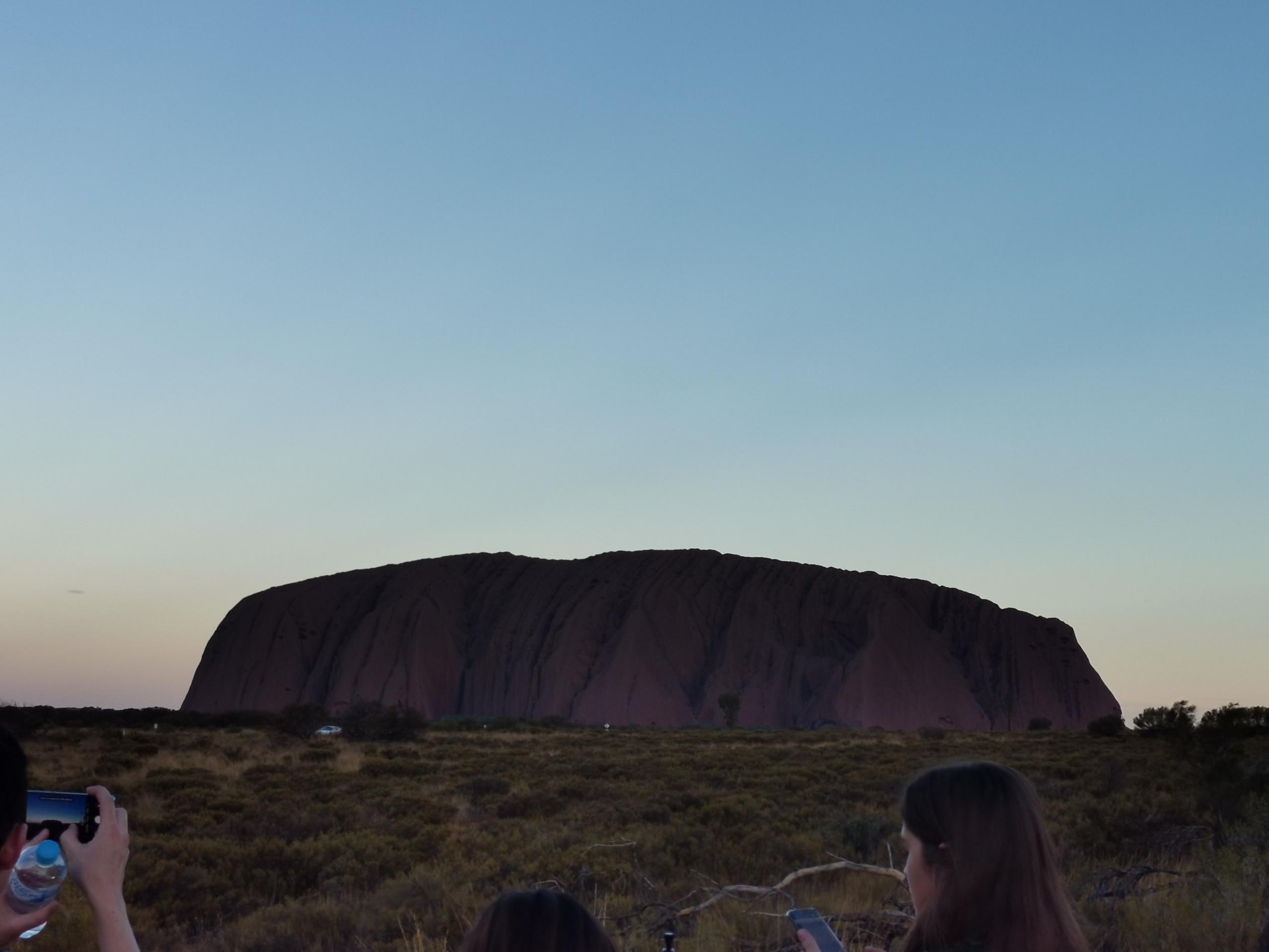 We were lucky enough to use the P30 Pro, so we had access to the full range of available features; upon using the phone, you immediately realise that the P30 Pro has many advantages over its competition, with some of the most touted features being the 8MP Optical Periscope Zoom and the 50X digital zoom, which allows for amazing clarity even whilst zoomed in on objects large distances away and a 40MP SuperSpectrum camera that can deliver nearly four times the light sensitivity offered by many DSLR cameras, giving customers a near professional quality set-up that fits comfortably into their back pocket.
No more carrying around bulky cameras, expensive light rigs and tripods in order to get that professional quality to your photos, as the P30 Pro boasts heavily improved stabilisation, supported by AIS and OIS, and can take bright and vibrantly detailed images in even the lowest of lighting conditions.
For example, the following series of shots below were taken using the P30 Pro's Night Mode setting in the Australian desert, far from absolutely any form of light source… After all, there aren't many street lights out at Uluru.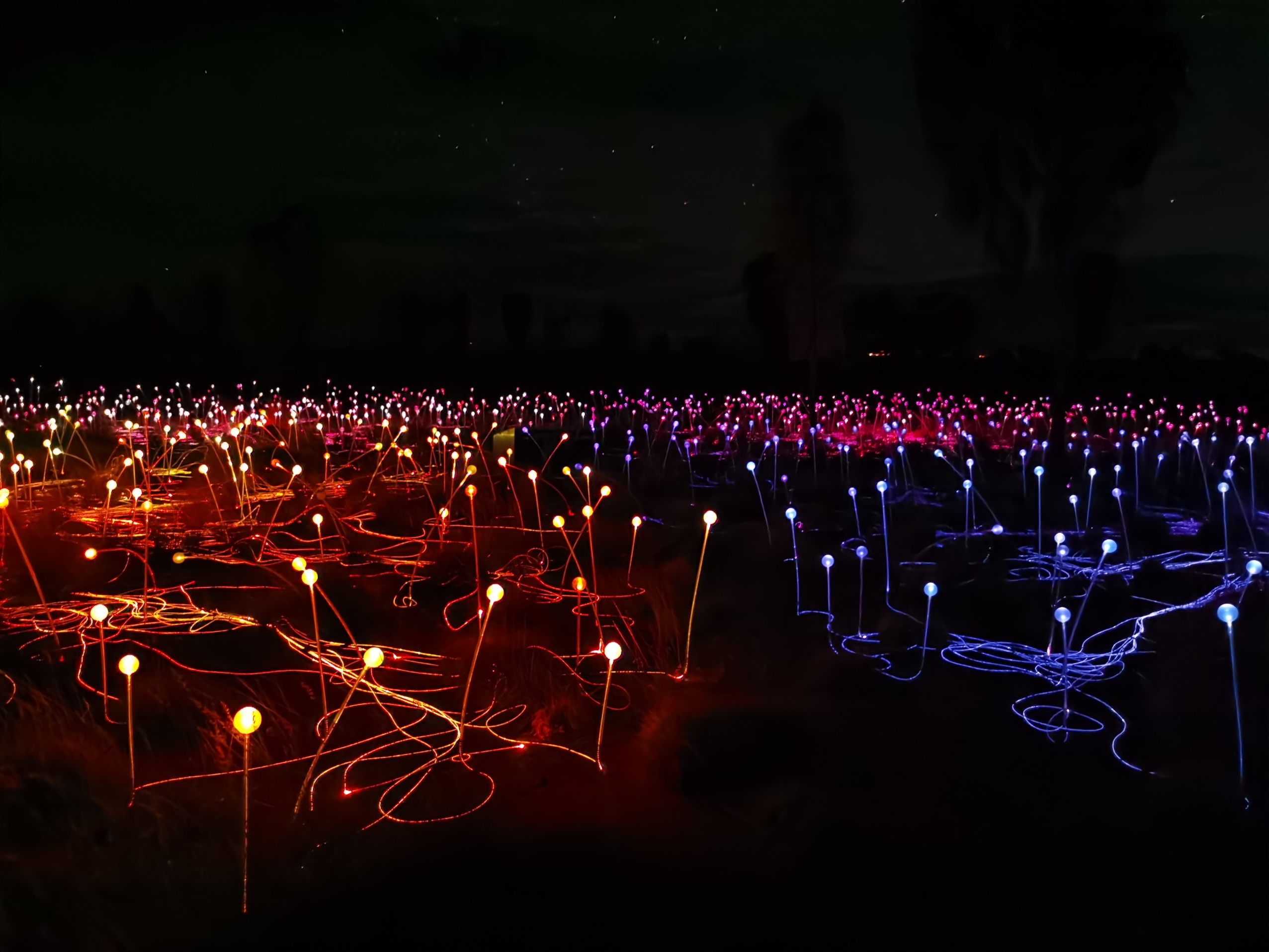 Yet, as the pictures themselves will show you, the P30 Pro easily overcomes the lack of any external light source using the 40MP SuperSpectrum camera, providing crisp and clear photos in even the darkest of conditions.
Check out the capabilities of HUAWEI's P30 Pro's "Night Mode" setting below, taken at the awe-inspiring "Field of Lights" art installation:
Exploring Uluru and its surroundings is an almost spiritual experience, especially when one considers the immense cultural significance of the site, and standing in the shadow of the monolithic Australian wonder is truly an experience I'd recommend anyone to try and see for themselves.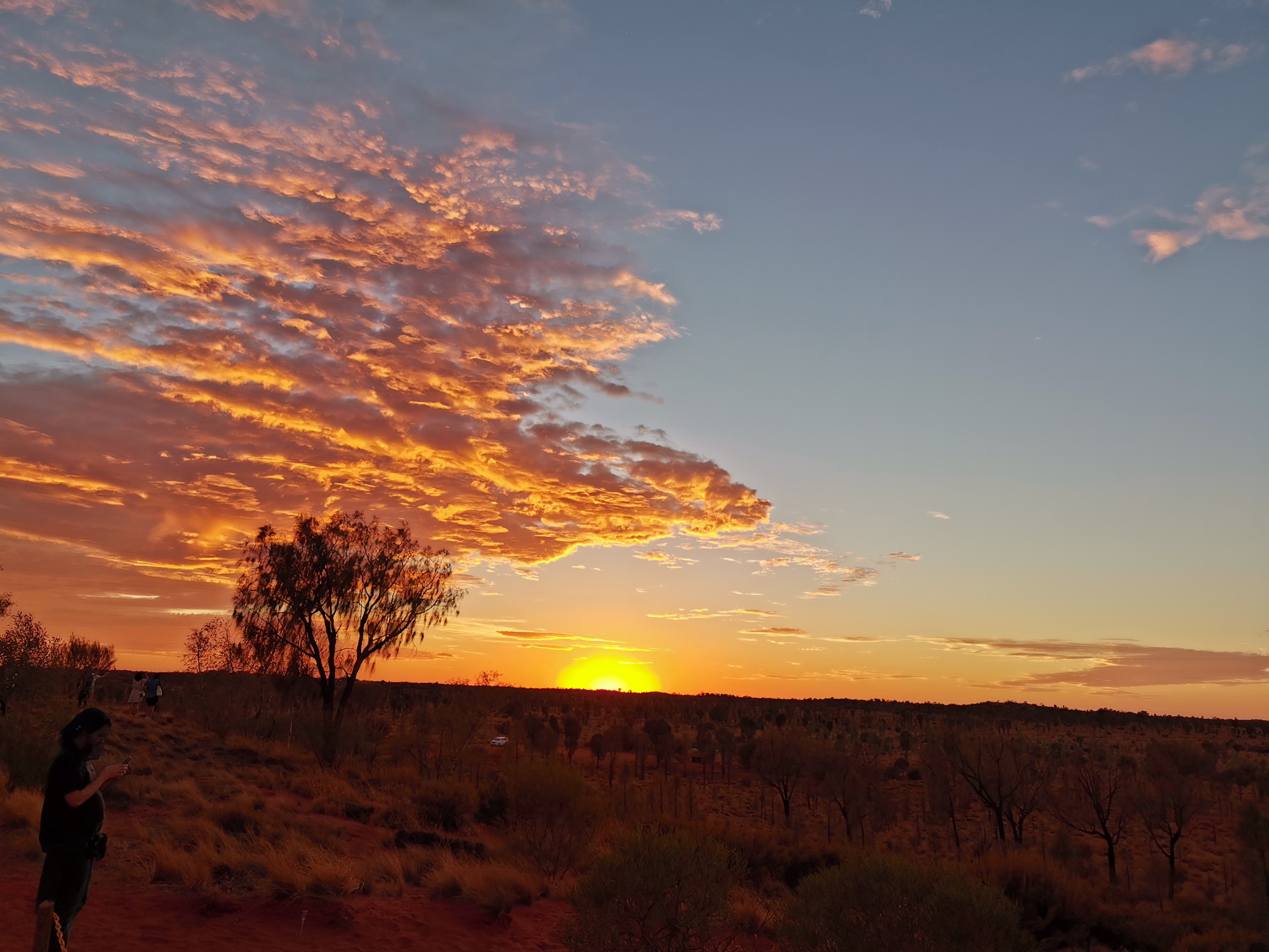 HUAWEI's P30 Pro not only makes for terrific photographs in lowlight conditions but also captures regular shots in vivid and colourful detail, making each and every image leap off of the screen; it's so effective that it's actually fooled many of my friends and followers on social media that I possess some form of actual competence when it comes to the framing and composition of taking shots when, in all honesty, I'm just pointing my phone at the desired focal point, hoping for the best and letting the phone do all of the heavy lifting.
In the picture below you'll see an example of the "Wide-Angle" setting, which increases the field of view by a surprisingly large amount, allowing for amazing panoramic shots that encompass the entire environment.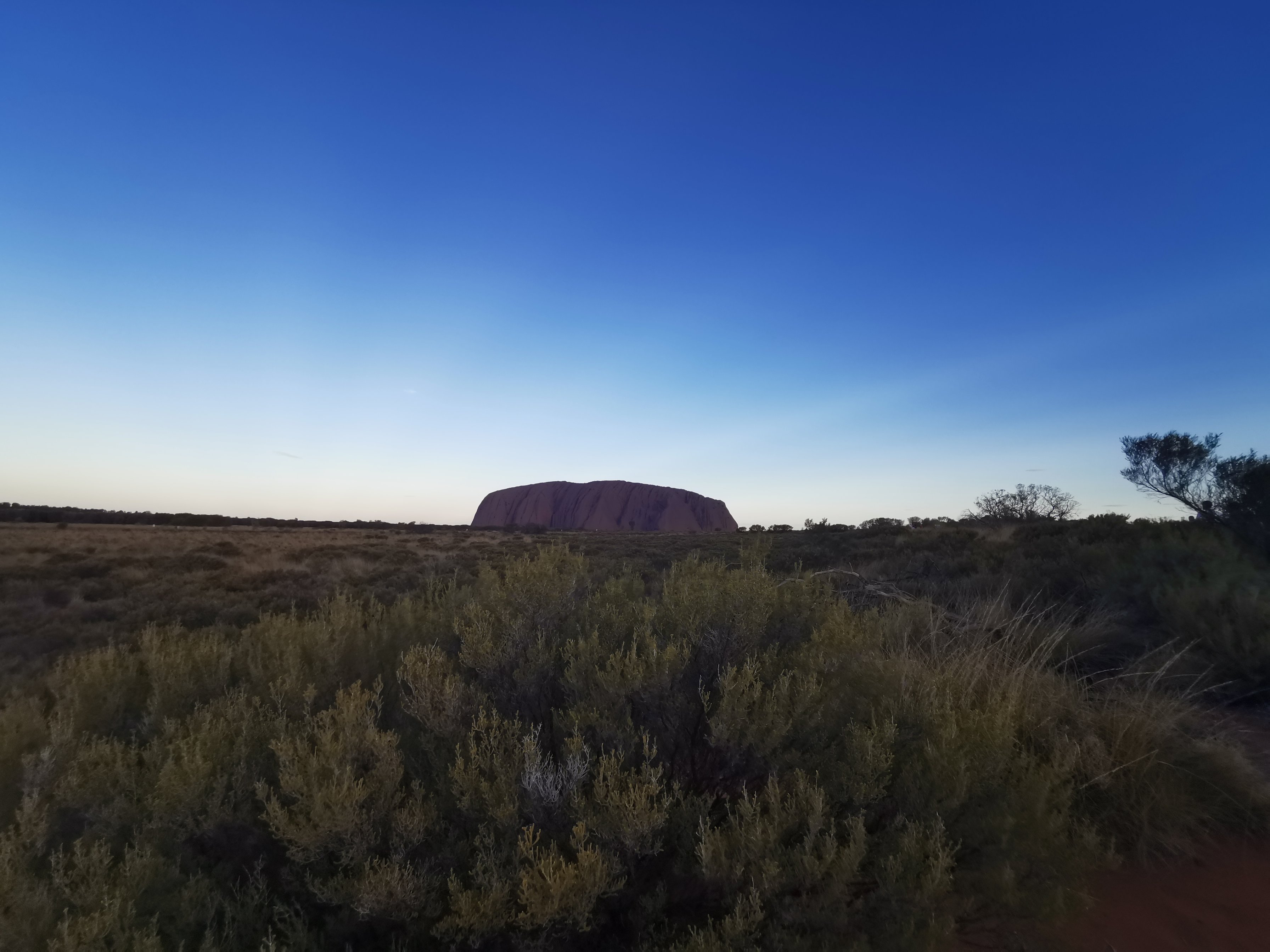 If you do have some degree of photographic knowledge, then there is a "Pro" setting on the P30 Pro that allows you to manually tweak your ISO settings, exposure values, auto white setting, auto focus and much more, meaning that you can easily tailor your phone to the exact specifications you prefer to take your pictures under… Personally though, I'm more than happy to let the HUAWEI P30 Pro do the lion's share of the work as it results in a calibre of spectacular photographs that would normally be out of my reach and I don't want to mess around with a good thing by mucking around with different values and settings that I'm unfamiliar with.
Whether you're exploring the Australian desert, jetsetting around the globe to different exotic locations or just want to capture those precious moments in your day-to-day life, The HUAWEI P30 Pro makes the entire process as painless as possible whilst providing the highest quality images that can feasibly be squeezed out of a simple handheld phone camera.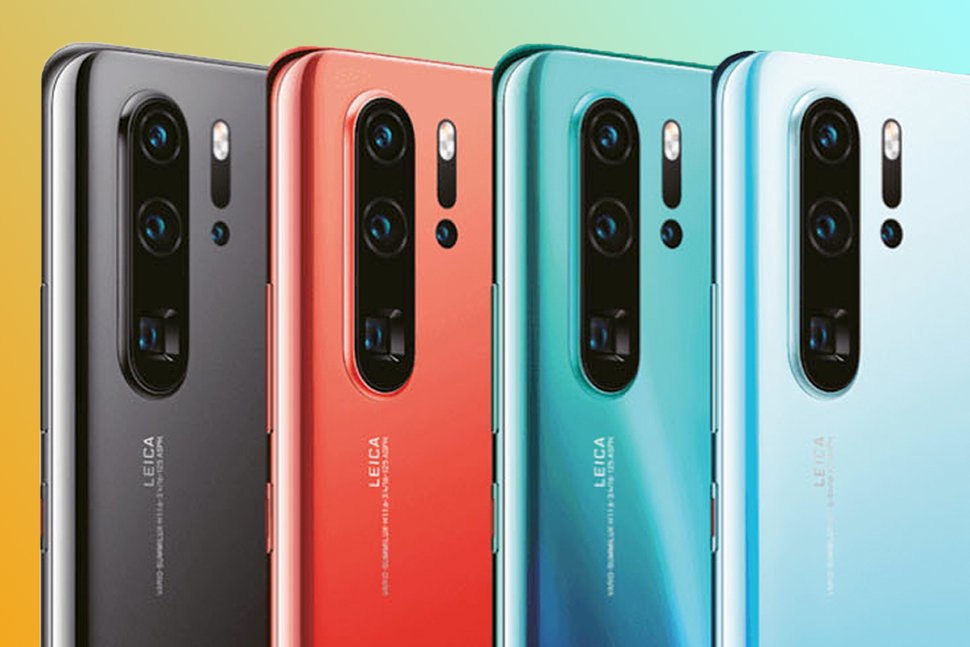 Releasing on Australian shores on the 16th of April, both the P30 Pro and its cheaper variant, the P30, are available for pre-order from selected retailers, with a Sonos One wireless speaker available for redemption for those who get onto the hype train early.