Games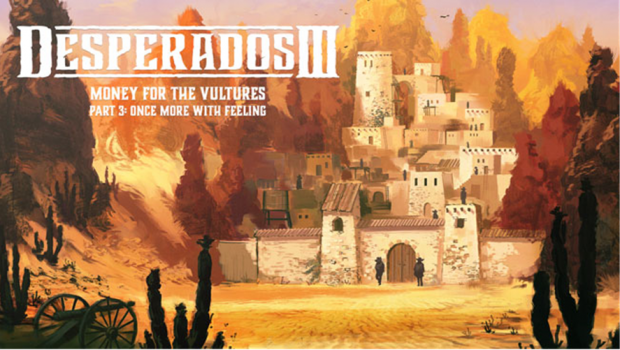 Published on November 4th, 2020 | by Andrew Bistak
Return To Eagles Nest: Legendary Bandit Fortress is Back In Latest Desperados III DLC
The epic finale of the "Money for the Vultures" adventure has arrived – "Part 3:Once More With Feeling" will lead the gang back to "Eagles Nest" the legendary bandit fortress in the middle of the desert. Fans of the Desperados franchise will remember the iconic location from the previous games and can visit it now in its new glory. In this case, bigger IS better.
The new mission concludes the Desperados III Season Pass and is also sold separately. The mission is available now.
Desperados Franchise Sale!
From today on until November 6th, the big Desperados Franchise Sale on Steam will offer huge discounts. Desperados III is for example 40% off for the first time – as well as the Season Pass. Starting November 3rd, 7 PM CET / 5 AM AEDT, you can save 40% on the Season Pass itself and the first DLC "Money for the Vultures Part 1". Part 3, releasing today, will have a 20% launch discount as well. And if you are into classics, Desperados 1, 2 and even Helldorado are available for a reduced price.
Check out the Desperados III Steam Page: https://store.steampowered.com/app/610370/Desperados_III/
Desperados III is available now on PC, Xbox One™ and PlayStation®4.
The Season Pass is available for PC and consoles, please check your preferred platform for pricing.

New Bonus Content
The Season Pass now also includes a digital artbook as a high-quality PDF and adds a bonus set of 8 unplugged 'Banda del Baron' instrumental versions to the Official Soundtrack.
Check out our entire vendor's tray here: https://desperadosgame.com/#order-here